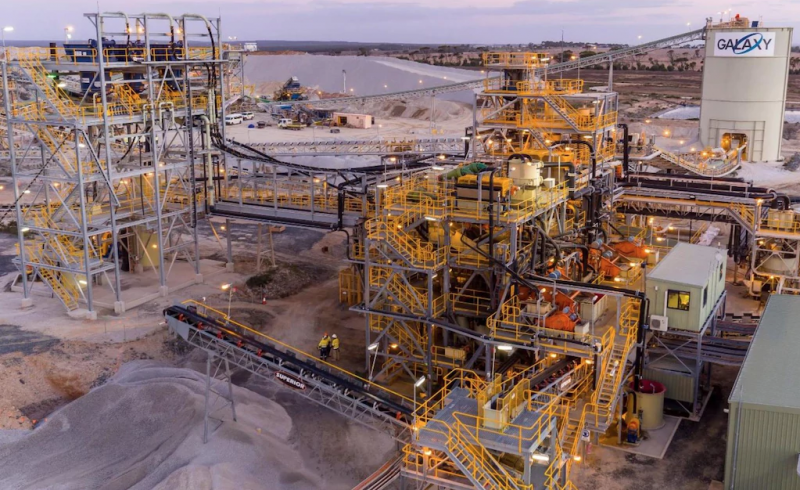 What is the first step towards hiring a construction contractor? That's easy. All you have to do is carry out a quick Google search on companies offering construction services in your area and Voila! If only it were that easy. While there are many companies offering commercial and residential construction services, sadly, not all construction contractor services are created equal. If you happen to be searching for a contractor for commercial or residential construction, then read on to find out more about how you can hire the best service providers.


What Is a Commercial Contractor?
Before you can hire the services of a construction contractor, you first need to know what they do. A commercial contractor specializes in commercial construction, but unlike residential contractors, the commercial contractor can build and remodel schools, retail buildings, restaurants, and corporate offices. This means that the commercial contractor you hire needs to be experienced in various processes that go into commercial construction projects which include, but aren't limited to design, construction, supply purchases, and have knowledge of building codes and zoning regulation.
Now that we know what a commercial construction contractor does, its time to find the service provider that has the relevant experience and expertise to get the job done. The following are a few of the key factors that need to be considered when hiring a commercial contractor.


The Budget
Knowing your financial imitation is going to be crucial when deciding to choose a commercial contractor because, needless to say, the budget is going to have a direct impact on the project's outcome. Rather than guessing, hiring the services of an experienced commercial contractor who is knowledgeable on construction finances will help guide you through the process and more importantly, ensure that your commercial construction project is completed within budget.
Rather than hiring the services of several third-party companies for the construction of a commercial project, hiring a single commercial construction contractor will ensure that everything is taken care of from the building's design and architecture to ensuring that your building meets all codes and zoning regulations. In other words, hiring the services of a full-service company will ensure that your commercial project is completed hassle-free. But, the price is not the only factor that needs to be considered when hiring a commercial construction contractor.


Service Scope
Many times, people make the mistake of hiring the services of a company that only offers a portion of the services or expertise that's necessary for the completion of a commercial construction project. This can be a big mistake, especially if it involves a large, complex structure. When hiring a construction contractor what you need is a service provider that can offer complete project oversight throughout the entire project's lifecycle. One of the major benefits of hiring such a service is that it allows the clients (that's you) to disengage from the project and focus on other areas of their business. The amount of freedom a full-service construction contractor provides a client is just one of the reasons why you should always go with a commercial construction contractor. This way you can get complete, end-to-end project management throughout the lifecycle of a project.


Experience and Expertise
Whether its an office complex, community park or any other commercial property, each type of business requires specific needs and not all construction contracts or design/builders have the expertise of taking on every commercial construction project. This is the reason why it is essential to make sure you hire the services of a company that has the experience and expertise in the specific commercial construction you require. This is crucial if you want to hire a company that has the necessary ability and skills to plan and execute your commercial construction project from start to finish.
Choosing the ideal company for the commercial construction project will not only ensure that the correct planning and execution has gone into your project, but also that it meets your vision and budget restraints. The ability to build according to the desired specifications is one of the most sought-out abilities of a commercial construction contractor and can make all the difference when it comes to the success of a commercial construction project.


Architecture and Design
Your approach to the architecture of the commercial project can make or break your budget. This is mostly the case when there is no clarity in the different project phases. This is where problems often arise due to the failure to carry out financial assessments before moving forward with the project's architecture.
This often leads to multiple changes to the initial floor plan which can not only cost you more, but it will also result in unnecessary delays in the project's completion. Keeping that in mind, hiring the services of a professional commercial construction contractor will ensure that the project moves forward according to plan while making sure that the various project parameters are met before moving on to the next phase. Furthermore, when project parameters are made clear it can not only make sure the project is completed within budget but also increases the chance of the project being completed before the estimated timeframe.


Client Service
Like any other business, construction management services are aware that the success of their business depends on their client's satisfaction. This is one of the reasons why it is important for you to look beyond the impressive website of the construction contractor you are about to hire and focus on their previous projects, client feedback, experience and the company's ability to provide bespoke commercial construction management along with exceptional client services. Only those companies that are able to offer outstanding customer service throughout the lifecycle of a project should be considered for your commercial project.


It's always best to shortlist a few construction management services and interview them before you hire their services. While you're at it, also ask for necessary certifications to make sure the company's service that your hiring will provide quality and attention to detail it requires.