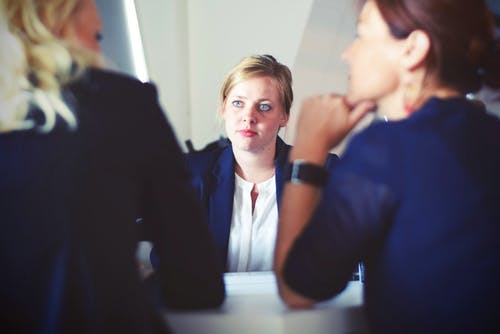 Nine out of ten startups will fail. And as if this wasn't enough, many of them will fail within their first year. No matter how scary these stats may seem, they shouldn't stop you from taking your chances and launching a startup. After all, how can you expect to succeed in the business world without being ready to take some risks? If you decide to do so, it's still a good idea to do everything you can to ensure your startup survives first twelve months. With that said, here are five tips for surviving your first year as a startup.
Hire carefully
Your employees are your most valuable asset and ensuring you bring in the right people is extremely important. According to some reports, the costs of a bad hire can even reach 200% of the first-year salary. Therefore, the last thing you want to do is hire someone who's going to hurt your brand even before you completely build it. Luckily, picking the right candidate doesn't require any special skill or experience. As long as you put enough effort into identifying the best candidates, you'll do fine. It's a good idea to come up with questions you'll ask every candidate and compare their answers later on.
Do your homework
Studies say 19% of failed startups ended up shutting down because they weren't able to keep pace with the competition. The process of launching a startup is rather simple, which is why competition in almost every industry is only becoming stiffer. If you want to ensure you don't get left behind, it's recommended that you keep a close eye on what other businesses in your niche are doing. Take a good look at their websites and social media pages. This should help you figure out what customers think they should do better and implement it in your startup.
Be prepared
Even if you give your best, there will be times when something will slow your business down. And if you're still new in the corporate arena, it's critical that you overcome all the issues and keep operating. The most important part of it is being prepared. For instance, if you suddenly get overloaded with work, having a list of freelancers you can include in a project can provide you with some relief. Also, having the number of a good emergency electrician can be helpful in case something happens to your equipment. Come up with a plan B for every project you start and you'll have nothing to worry about.
Get online
There's no need to say the web plays a big role in our everyday lives. Every startup needs a strong online presence or they won't be able to keep pace with other companies in their industry. If you want to create a website for your business, you also need a web server where you'll store your website files. Shared hosting used to be popular, but opting for private server hosting with Microsoft Windows is a much better option. Besides your website, you should also create pages on social media platforms such as Facebook and Twitter.
Get office design right
Obviously, the place you operate from impacts your operations quite a lot. Whether you work from your garage or you have a real office, getting the design right can help you land clients and increase employee productivity. Comfy furniture is an important piece in every office, as it eliminates back pain and gives your clients a place where they can wait. Staying motivated is also extremely important, and you can think about hanging motivational posters on the walls in your office. Last but not least, letting some natural light into your office is always going to help.
The first twelve months are the key for every business out there. Put enough time and effort into it, and you should be able to get through your first year and start working on growing your startup.