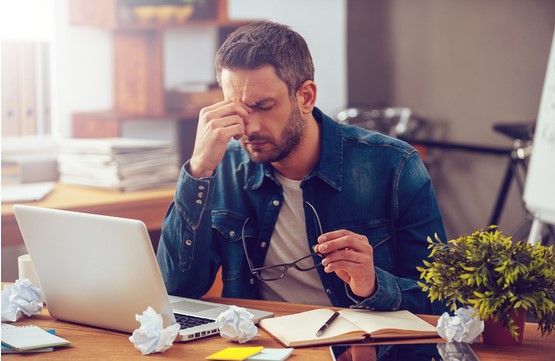 Today's technological advancements allow businesses to be more productive and operate more effectively than ever before. However, while the advantages of this technology cannot be disputed, it does put a huge emphasis on having a solid business internet connection that you can rely on. With so many business tasks now being carried out online or through online platforms, a slow internet connection can be detrimental to your operations.
Your business needs a quality internet connection to complete daily tasks including communicating with customers, marketing, purchasing materials, conducting competitor analysis, bookkeeping, sharing documents and more. It allows your business access to basic tools, such as email, that your company will struggle without in the modern business world. However, without a fast connection, completing even the most basic tasks can be frustrating and end up costing your business in the long run.
Let's take a closer look at just a few of the ways in which slow internet can have a negative impact on your business.
Impacts Employee Morale
Your employees expect a particular standard of facilities when they are at work. Try having a broken coffee machine in the break room for a few days and see how your team reacts. Worse again, is a slow internet connection. When your staff are focusing all of their energy on accomplishing whatever it is that they are working on and are hampered by slow load times, it can be soul-destroying. If this persists over time, you could find yourself faced with a room full of employees who feel washed out, underappreciated and unmotivated.
Decrease In Productivity
Whether you use the internet for a small portion, or the vast majority, of your daily business tasks, a slow internet connection will limit your productivity. If you spend two hours every morning answering your clients' emails with a slow connection, this could be cut to forty minutes or less with a better connection. On the other hand, if your business relies heavily on the internet for access to Google's G Suite, online Adobe tools, online bookkeeping apps or any other online services, a sub-par connection could be very damaging to how much you get done in a day. With faster internet speeds, you can accomplish more in a shorter amount of time, increasing how productive you and your team can be.
Lower Profit Margins
If your team is unable to complete their work on time due to poor connection speeds, you will ultimately start to miss project milestones. Disappointing your clients over and over will result in them seeking the services or products you provide elsewhere. With fewer clients, your profit margins will drop significantly and you'll have to start searching for new business right away in what can be a very competitive marketplace. Looking for new business and working as hard as you can to retain those clients that you do have, all while dealing with slow internet speeds, will have you spread pretty thin and, in time, could result in you losing business.
Poor Customer Service
Responding promptly to your customers and looking after their needs is crucial in retaining your clients and providing dependable customer support. With slow internet speeds, you will be delayed in responding to your clients and it can take much longer to process their requests or fix whatever issues they might have.
With the advent of social media and increased connectivity, a customer's experience is more important than ever. Consumers have a range of channels and mediums to share their experience, rate your business and leave public feedback on their dealings with you. To ensure the public sees that you care about your customers, install a reliable connection so that you can communicate with your customers promptly and assist them with their needs.


The Importance Of Reliable Business Internet
The opportunities available to grow your business, find new clients, market your offerings and manage your company are abundant nowadays. In addition, there is a huge range of online tools available to business owners that make almost every aspect of running a business more streamlined. In order to utilise these tools and benefit fully from these opportunities, it's crucial that you have a reliable internet connection to allow your business to operate at its full potential.