Some industries regularly generate significant amount of hazardous dust and other contaminants. When this is the case, you must focus on finding a suitable industrial vacuum to ensure that people working for you and the environment is not impacted by these hazards. The best way to get started with this exercise is to contact a reputed industrial vacuum manufacturer in your neighbourhood and take their assistance in assessing your needs.
Most commercial establishments and industries have dirt as a common phenomenon and this problem is faced by most of us in our everyday lives too. But, in industries the situation can be hazardous for many reasons. Many manufacturing industries use a range of hazardous materials and some of them may also have dust and toxic debris as by-products. This situation potentially poses serious threat to the safety of employees including irritation caused by airborne dust, problems to eyes, lungs and nose including active ingredients and dangerously potent compounds being ingested or inhaled by employees.
Safe and Effective Disposal
When you invest in an industrial vacuum, it should also be supported by a safe and effective disposal system. Remember that you are winning only half the battle when you put in place an industrial vacuum for collection of hazardous material thereby protecting your workers. The toxic dust and debris collected inside the vacuum should also be safely removed and appropriately disposed off. Your cleaning and housekeeping personnel will be expected to take charge of this second phase of the battle.
IndustrialVac.Com.Au supplies some of the most advanced industrial vacuums for discerning Australian customers. These machines are equipped with special options for cleaning teams to quickly and efficiently collect all dangerous materials and also dispose them off easily without risking any physical contact. In other words, they are perfectly engineered to ensure safety in your workplace.
Blowing compressed air or sweeping to get rid of debris only compounds your problems with housekeeping. These manual processes will spread dirt and other pathogens around and consequently they circulate in the immediate surroundings. As a consequence, dangerous dust becomes an airborne irritant and in some instances, it could potentially pose explosion hazards too.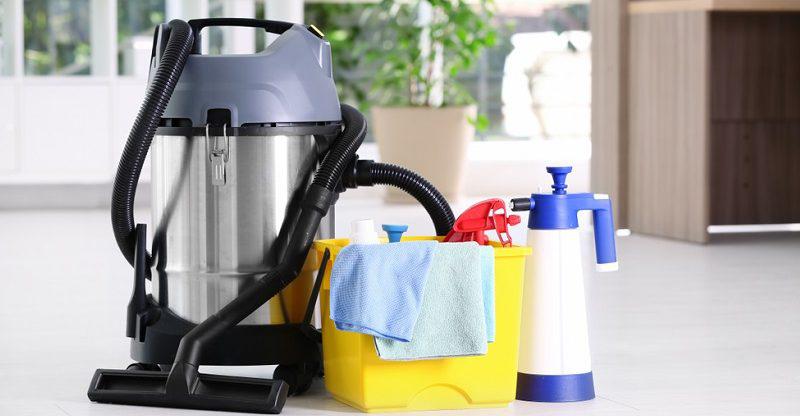 Utility Vacuums are just not Adequate
Many industries pay less than necessary attention to proper housekeeping and the environmental hazards. Utility vacuums are common place in most of these places without realizing that they are a good fit only in domestic settings and not for industries that generate massive amounts of airborne contaminants. Just as a domestic dish washer is hardly helpful in a restaurant, these small vacuums can hardly address the needs in industrial settings. In some states and cities, the local laws even prohibit use. If you choose reputed suppliers/manufacturers, you can be sure that the equipment supplied also complies with all the local regulations and laws and meets the rigid standards stipulated for preventing fire and electric shocks.
Special Equipments
An explosion proof unit a specialized variant in Industrial vacuums that can collect explosive dusts such as sugar, flour, metals etc and comes with a certificate too. These machines are also fully grounded and constructed entirely with non-sparking materials from the outer body to the internal mechanicals including the filters, motor and switches.
Other options under the specialized category of industrial vacuums also include wet/dry vacuums tailored for industries like food processing. Process by-products like grease, oils, organic fluids and incidental spillages can be hazardous for the production floor and be harmful to the employees around. Complete remediation is possible only if the industrial vacuum employed by you is capable of wet collection and is equipped with accessories resistant to oil.
For several reasons, steel or polyethylene collections tanks are considered ideal for industrial applications. Ability to resist or inhibit bacterial growth in bins is among the major reasons for choosing these materials for collection tanks. Another major advantage is that these collection tanks can either be autoclaved or washed easily. These attributes are helpful in lower employee exposure. Wet/dry industrial vacuums should also be equipped with bypass motor with proper grounding to ensure safety from electrical hazards.
Enhance Safety With Advanced Collection Options
A very desirable option for dust-free disposal/collection of hazardous waste and other similar materials is polyliners. These liners are capable of collecting and removing large volumes of dust and debris with great ease from the tank merely by lifting it off the liner. Conductive polyliners is another option you have if your manufacturing process demands it. Your advantage is that this option allows you to collect combustible dust safely with the vacuum itself grounded and free from arcs or sparks.
Paper Bags or Dust Bags
Choosing between paper bags and dust bags also makes the process of removing collected material with ease. These bags are employed in the first stage filtration for industrial vacuums with advanced features and deliver a higher performance compared to what the name denotes. Standard bags use two-ply material and fine particles are trapped in the inner lining with the outer cellulose layer helping air to pass. Paper bags are efficient in filtering at about 100% and 3 microns capturing bulk of the larger particles for easy disposal as well as collection.
Another option you have is the electrostatic papers bags with the inner lining charged electrostatically and comprising of meltdown polypropylene for finer capabilities in filtration and retention of about 100% particles at 1.5 microns.
A recent addition to polyliners bags is the "Endless" bags. Once you fill this bag with its versatile option you can cut and seal the bag. The collected material stays trapped inside the sealed section of the bag to facilitate dust-free safe disposal. Once the disposal is done, you can employ the remainder of the bag for another use with a desired length. Food and pharmaceutical industries will find this system particularly advantageous.