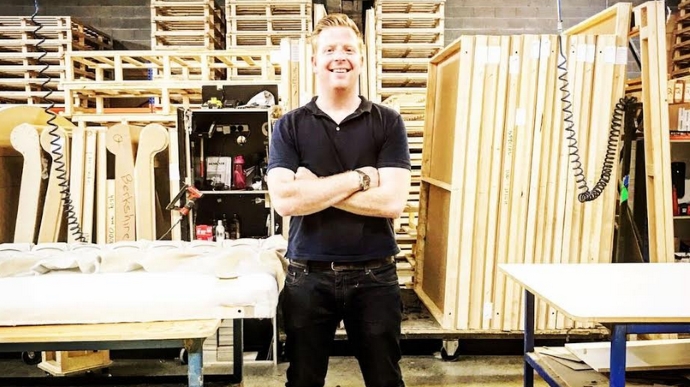 Taking on the responsibility of running a new business can be extremely satisfying and also very nerve-wracking all at the same time. Officially opening up for business and starting to sell your products or services is an exciting time and will certainly keep you busy.
There are a few pieces of advice you'll want to consider adhering to if you're in the process of running a new business and being your own boss. Most importantly, make sure you're entering an industry and managing a company you're passionate about before you commit so that you're motivated to continue going strong through the ups and downs.
Make Educated Decisions
When you accept the job of running a new business, this means you're in the driver's seat calling the shots. People are going to be looking to you for answers and direction and you have to be prepared to communicate your expectations and desires to them. One piece of advice for you is always to make informed and educated decisions no matter how big or small off issue is at hand. For instance, if you're a new owner of a construction business, then you'd want to refer to this buyers guide before purchasing large and important equipment such as a cement mixer.
Always be Thinking Ahead
Although you're a new business and will want to focus a lot of your time and energy on what's in front of you, it's also critical that you plan ahead and look to the future. If you want to grow and expand your company then you need to be thinking about what changes you have to make and sales goals you need to meet to do so. It's a wise idea to come up with and follow a business plan that outlines both your current and future objectives and how you're going to go about meeting each one. For instance, if you know you're going to need to be filling more positions in the upcoming year then plan ahead for that and make sure you start recruiting early and that you have enough office space available.
Take Breaks
Taking charge of a new business means that you're going to be extremely busy most days and won't have a lot of time to do much else. However, it's important that you try to practice-work life balance as much as possible and take breaks when you need them, so you don't experience burnout. Ultimately, you're in charge of your schedule but it can be difficult to step back when you're in the midst of building a new business. Therefore, at least commit to taking breaks more often and going on holiday once in a while as well. This will help to make sure you don't stress yourself out and can tackle all your to-dos with a level head and can continue to be a good manager.
Get Feedback from Customers & Employees
Another piece of advice for running a new business is to reach out and get feedback from your customers and employees on a regular basis. This will help you to know what it is you're doing right and in what areas you need to make changes. Trying to play guessing games or making assumptions will only make your job harder. You're also taking the chance that you'll completely miss the mark and waste money on projects that aren't necessary. Ask for honesty and then avoid taking the remarks personally, but instead, use them to improve your business and make adjustments that will positively impact your company. Feedback and input from others is extremely important in the process of building a new business, so take the process seriously.
You may also want to think about asking satisfied customers to leave positive reviews for you online. This way other consumers will see what a great experience was had by others and will want to work with you too. You can also post these remarks to your website so shoppers can see them when they're checking out your company on the Internet.
Be Willing to Take Risks
You should also be willing to take risks and chances as you launch your new business. While it'll be tempting to want to stay on a comfortable and easy path, this isn't what's going to ultimately make you successful. You're going to want to innovate and use technology to your advantage so that you can stand out from your competitors. Although you're new, it doesn't mean you have to sit back and wait for opportunities to land in your lap. Instead, put yourself out there and go after what it is you want and think is best for your business. Network and meet new people because you never know who will help spark good ideas that you can implement at your company.
Stay Organised
It's also a wise idea to stay as organised as possible when you commit to running a new business. You want to make sure you know where your important client files are at all times and not have to go searching for documents that you're in need of quickly. The more organised and orderly you are, the easier it'll be for everyone at your company to do their jobs. It'll also help you sort through all your to-dos and see exactly what it is you can delegate out to others. A good rule of thumb is to avoid procrastinating and instead get ahead of the curve and know exactly what's upcoming so you're prepared to handle all that's on your plate and know what it is you want to get done.
Learn from Others & Your Mistakes
Additional advice for you as a new business owner is to learn from others and your mistakes. It's a good idea to find a mentor who you can turn to for guidance and input when you're feeling lost or confused. Making mistakes is inevitable, but learning from them and changing your ways going forward is up to you and is in your control. Take notes and reflect on your decisions so that you can refer back to this information as you make choices going forward.