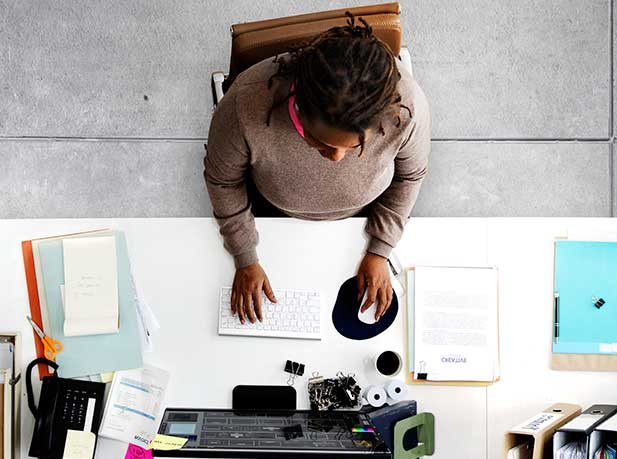 Does your business fall in the category of a small business, medium business or a highly regulated enterprise?
Regardless, compliance training is unarguably necessary for everyone.
However, many companies believe that compliance training is either for high-risk industries or expensive or has no real effect. But it is far from the truth.
Compliance allows your business to safely and efficiently perform all the while abiding by the workplace regulations and laws. Ultimately, proper compliance training protects your organisation.
And you still feel that undertaking compliance training will be a tedious affair, there is a much better way of conducting it. - Learning management system.
Here's how you can go about it.
Easy content updates
In this digital world, especially in terms of compliance training, the policies and laws keep changing every now and then. And it is the learners' responsibility to keep its track and the content updated.
In traditional training scenarios, the process of updating can be cumbersome and time-consuming. However, with
eLearning and LMS
, it has been made effortless. An LMS can help you by simplifying and expediting the process of updating the content by digitising it.


Reporting and auditing is made easy
Keeping track of compliance training is vital for its success. However, with the conventional ways of training, there are many limitations that the management face when it comes to auditing performance and training. Manually recording, documenting and reporting everything with a time constraint is time-taking but necessary.
At the same time, in situations like these, the accuracy of data is also essential.
A learning management system provides you with a facility that lets you generate automated and accurate reports. This kind of system saves human resources and gives you a clear picture of the training.
It can help you in training and evaluating different teams
Compliance training is necessary for all. Irrespective of the department, team, work or even location. With an LMS, you can carry on the impossible task of training your remote teams or employees as well. The course content can be regulated as per the legal requirement of any particular region in which your people are located.
And of course, you can track their progress and performance without any struggle or constraints for them too because LMSs are centralised.


It increases the accountability of employees
Compliance training is a mandate by legislation and involves educating the employees about the legal and regulatory associations of their respective jobs. Simply put, employees are taught about the laws pertaining to their industry and the legal, organisational framework.
When an LMS comes into play for compliance training, it provides multiple options like quizzes, tests and exercises that engage the employees, tests them, helps in tracking their progress and give them feedback.
As a result, all the trainees start indulging in the process, applying the learning and taking more responsibilities.
This helps in increasing employee accountability.


It gives you the control of customisation
As mentioned above, an LMS allows you to train a remote team as effectively as you do your in-house team. However, the laws and regulations change according to the geography and hence changes the course material for the remote employees.
Working manually for creating separate compliance training courses does not seem feasible enough in the 21st century. However, with an LMS, you get the power to create and customise courses. And parallelly, you can also control the authorisations and accesses of the trainees.
So it will only show relevant content to the employees, taking a more focused and effective approach.
Lastly,
Learning management system and eLearning can make, perceivably complex yet essential, compliance training engaging and easy to manage.
Living in a modern world, surrounded by technology, it is only necessary to use that technology to the best of our advantage, even when it is for compliance training.
Share your views with us.