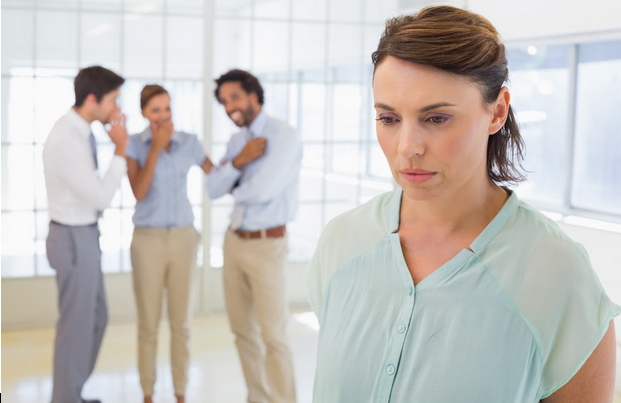 Workplace Bullying: What Are Your Options?
Workplace bullying is something no employee ever wants to experience. Unfortunately, it is an all too common occurrence in many workplaces around the nation. As horrible as it may seem, workplace bullying occurs more often than we realise. If you find yourself in a situation where you are a victim of workplace bullying or harassment, our thoughts are with you. Thankfully, there are a variety of options and decisions you can make if you find yourself in this unfortunate scenario. Today, we have a look at those options and what you can do to protect yourself. Read on to find out more! 
Communicate With The Person Displaying Bullying Behaviour
According to expert employment lawyers in Melbourne, one of the first steps anyone who has fallen victim to workplace bullying should take is to try and communicate efficiently with the person or persons who are displaying bullying behaviour. Often, a lack of communication is the basis of things being misconstrued or interpreted wrongly. If you feel safe and comfortable to confront the individual or individuals, it is important that you make it clear that their behaviour is unacceptable. Always ensure that you do not engage in retaliatory behaviour or come across as confrontational. If taking these steps doesn't amount to any change, let's have a look at some of the other options at your disposal. 
Report Behaviour to HR
If bullying ceases to end, it is imperative that you report the behaviour to your HR department. Always remember that your employer cannot address an issue if they are unaware of it, so reporting the bullying behaviour as soon as possible is always recommended. You can make this report and send it directly to HR yourself or ask for assistance from your supervisor or manager. Once HR has been made aware of these incidents, policies and procedures to deal with workplace bullying should come into play. If this is not the case, let's look at the next point - making a complaint to an external body.
Make A Complaint to an External Body
If no action has been taken at your workplace against bullies, your next option is to make a complaint to an external body such as Fair Work. You are able to apply to Fair Work for a stop-bullying order if you are covered by the national law on bullying. If you are unsure of your eligibility to get a stop-bullying order, you can always call Fair Work or take their online quiz to find out more. Aside from Fair Work, you can also make a complaint to the relevant WorkCover Authority in your state, regardless of who your employer is. 
Report Discriminatory Behaviour 
If the basis of your workplace bullying experience is related to matters such as race, religion, sexual orientation, gender, disability or any other protected characteristic, you will be able to report the incident or make a complaint to the Australian Human Rights Commission. You can also call them or visit their website to find out more information about the various organisations you can get into contact with including the advantages and disadvantages of each option. 
Workers Compensation Claim
In the unfortunate event that you have suffered an injury, physical or mental, due to workplace bullying, you can apply to your relevant WorkCover authority to claim compensation for the injury inflicted upon you. Statutory requirements will have to be met for claims to end up successful. Workers compensation can also direct you to a specialist personal injury law firm if necessary.  Alternatively, you can contact your local law society for a referral. 
We hope that his article has been helpful in giving you some insight into what options are available to you should you be experiencing workplace bullying.