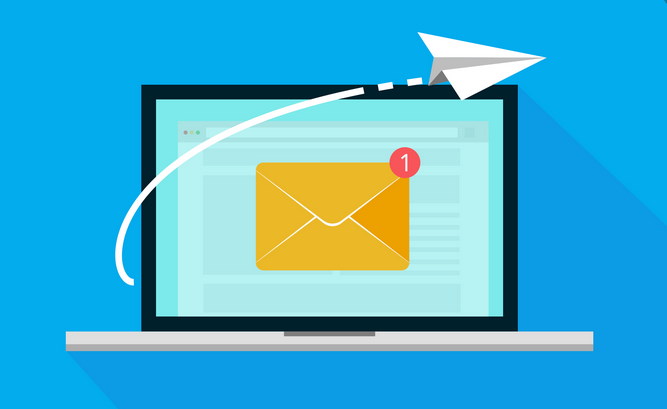 At some point in our lives, chances are we have followed-up on something or the other. This same idea extends to the space of email marketing, whether it is for a sales email or a job opportunity.
Given that sales and marketing of a business or an individual can be daunting, the best first step is to understand what a follow-up email is. So, before delving into when you need to follow-up, let us establish what a follow-up email entails.
Any time you initiate contact with a prospective customer or employer, chances are you have not divulged everything in the first email.
A follow-up email acts as a good opportunity to strengthen the message of your initial contact or previous contacts and allows you to build on it for improved engagement. Things like professional email signatures can come in hand here, but we'll get to it later.
As a result, if you are scratching your head  and wondering "when do you need a follow-up email?" this article will give you insight into instances when you should follow-up on your emails.

A guide to follow-up after no response
Chances are you are reaching out and emailing a prospective client or employer for a response. While sending an email is fairly straight-forward, getting the desired engagement requires a little bit of effort and persistence.
Though sending a follow-up email might be against your instincts, sending one can increase your prospects by 22%.
Getting the desired engagement on your job outreach or email marketing campaign requires a follow-up strategy as well. The idea is to find the perfect balance between enticing and persuading. 
Statistics show that people are likely to respond to emails on the day they get them. If they do not respond immediately, chances are they will not respond at all. If your intent is to gauge a possible response, it is best to reach out within the next two to three days to make sure your follow-up is relevant.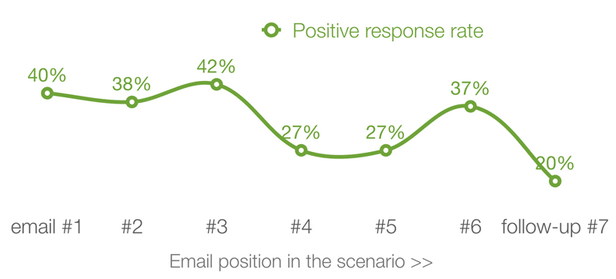 Then it is best to have a follow-up calendar of emails spread out between a few days. Remember, you are sending out an email to entice a response so each of your follow-up requires a clear call-to-action, value, and purpose.
Once you have all this in place, begin sending out follow-ups after no response and increase your pool of prospective customers.

Sales follow-up and its benefits
We have established that sending out follow-ups can increase your prospects. So, a sales follow-up strategy is key in ensuring these prospects are converted to customers. With 86% of business professionals preferring email as a communication medium, sales professionals need to use this space wisely. And if you use a tool like Qwilr's business proposal template you could even track when your proposals have been viewed and time the follow up accordingly for maximum effectiveness.

Given that many companies target their efforts towards sales follow-ups, it can be a real challenge to stand out with just your content. This is where sales professionals need to be creative. 
Along with drafting valuable content, it is equally important to highlight things like recognitions and badges of companies in email marketing efforts. Email signatures are a great way to integrate such accolades that improve credibility without taking away from the main message of your email marketing efforts.
Instead of being the 100th email in someone's inbox, become the first one with out-of-the-box recognition.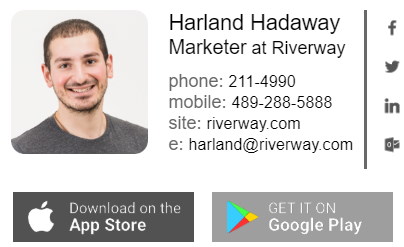 The art of meeting confirmation
Securing a meeting is a great triumph in the land of sales and marketing. So, you want to make sure you secure this opportunity.
Whether it is a Skype call or a lunch meeting, you want to make sure your prospective client does not get consumed by multitasking and forgets it. This is a great way to confirm not just your meeting time and method/location but also the topic of discussion.
Consequently, you will ensure the meeting is more effective and you can go straight to the point saving time for both of you. All of which can increase the likelihood of your prospect becoming a customer.
Make sure you send a reminder a day or two before the meeting and take it from there. Timely notice will give your prospective customer a sense of urgency and enough time to prepare for the meeting. You can use this time to do the same.
Remember, each contact is valuable and you want to make sure all forms of verbal and non-verbal communication relay this to your prospective and existing clients.

Job interview follow-up and its gains
You got a job interview? Great! You think the job interview went well? Even better! You are not sure how it went? Regardless, now what? It's time for a job interview follow-up.
Apart from sending your interviewers a thank you email, you might have to nudge them a little further. Sometimes hiring takes place immediately, sometimes it takes time, sometimes you might not get hired.
Should you not hear back, it is a good idea to reach out a couple of weeks down the line. This will make sure you are in the radar of the hiring manager in a non-aggressive way, and you will expand your network at the very least.
When you send any job interview follow-up email it is a good idea to create an email signature that provides an opportunity to showcase things like your online presence and publications. Use this email signature and add value to your follow-up efforts.

Follow-up after a conference to stand out    
Oftentimes we get caught up in our daily work and tasks and underestimate the connections and network we build at events like a conference. You never know what these new contacts can help you with, so it is best to use the time after an event to ensure you secure these contacts.
Most people get back to the grind of their daily life and overlook follow-up emails after a conference, so you can stand out if you do otherwise.
Sift through the names and business cards and draft out a reason to connect with each of the people you met. Then decide who should get an email versus who should become a Linkedin connection.
Once this is in place, start your outreach strategy and follow-up with all interesting individuals you met at the recent conference. Make sure you do this within the day or two of the conference to make sure it's relevant.
Whether you are conducting a job search or building a marketing campaign, a follow-up email can go a long way. Email marketing has a two times higher return than cold calling, so use your initial contact and follow-ups wisely.  

References:
https://www.getresponse.com/blog/follow-up-emails
https://mailshake.com/blog/follow-up-email-strategy/
https://learn.g2.com/follow-up-email
https://emailanalytics.com/37-email-statistics-that-matter-to-sales-professionals/
https://blog.joincabinet.com/2018/10/23/5-meeting-confirmation-email-templates/
https://blog.hubspot.com/sales/sales-follow-up-email-free-email-templates
https://ultimateestateplanner.com/2015/02/01/how-to-confirm-an-appointment-law-office/
https://www.indeed.com/career-advice/interviewing/follow-up-email-examples-after-interview
https://hbr.org/2018/12/how-to-follow-up-with-people-after-a-conference