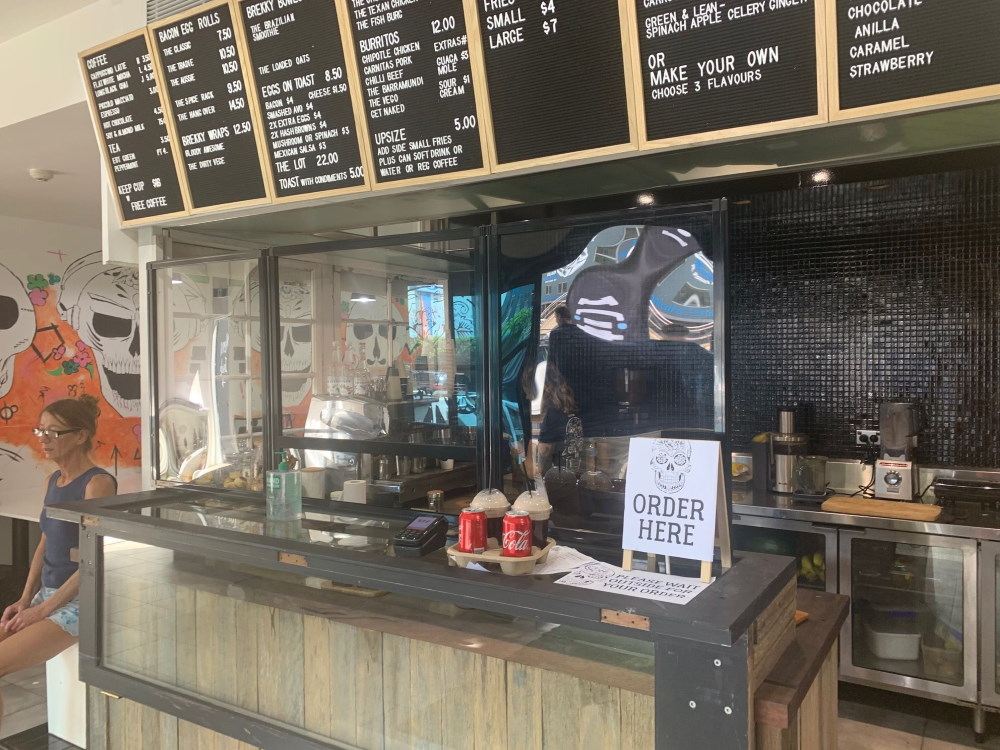 Local business changes tack to help with coronavirus response
In response to coronavirus, one Australian business has completely re-targeted 95% of their local manufacturing while embracing their core strength of helping businesses optimise their work spaces.  
"We started getting questions from businesses in health and hospitality industries looking for protection screens to enable them to keep operating safely, for both their employees and customers," says David Silverton, a Director of Portable Partitions Australia. "Our business has always provided solutions for dividing different space with flexibility. When the various social distancing measures came in, we knew we were very well positioned to serve the market need."  
"We modified our privacy screen panel to be a clear
Perspex acrylic countertop screen
to help prevent the direct and physical airborne spread of germs and to be easily cleaned. It has certainly taken off and, as of the last week or so, it is now the main focus of our manufacturing."  
Locally manufactured and utilising a patented 360 degree hinge system, the screen is designed to allow flexibility and ease of setup for all space requirements, allowing Australian businesses to instantly adapt and improve the health and safety of customers and staff. The partition provides a physical gap that enables the transfer of items or payments in the case that the activity can't be done on the vendor or customer side of the screen alone.  
"Our first customers tended to be health-related clients, including NSW Health and Queensland Health, but we quickly expanded to other sectors, particularly hospitality. Restaurants and cafes were looking for a solution that would enable them to keep safely trading by providing takeaway," continued David.  
"Now we are getting orders from all types of businesses, including pharmacies, healthcare facilities, retailers, newsagents, grocers, gas stations and convenience stores. I think people are realising that social distancing will be the norm for the foreseeable future. Our products are designed for the long-term and, given our experience, we have been able to do this at an economical price point that is suitable  for many businesses."  
Newsagency owner Darren Nguyen installed the screen a week ago. "It is a really simple solution that just gives that piece of mind for our customers and employees. The design is very flexible and easy to install, and we are really impressed with the finish and cost."  
Located in Brookvale on Sydney's Northern Beaches, Portable Partitions Australia is grateful to have had the option of utilising their existing manufacturing capability to a much needed product during the current global pandemic.  
 "This was an obvious and organic solution for us to deliver to the community and businesses. By definition, the workplace safety screen is a portable partition, so we were in a very good position to quickly release the product with confidence. It feels good to be able to help keep businesses operating safely around Australia," finished David.  
For more information visit ​www.portablepartitions.com.au​ or call ​1300 731 397​.