Written by

The Ideas Suite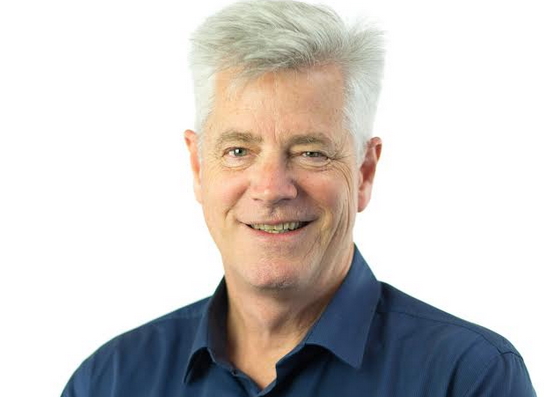 The Australian business sector is driving a video event boom in the COVID-19 climate. New data from a leading digital event and video communications provider reveals a 71 per cent spike in webinars, event live streams and video conferencing among organisations looking to attract sales and retain customers in the COVID-19 climate. The good news is the transition to digital is working: in March – Australia's first month of shutdowns – organisations saw an average 25 per cent increase in event attendees and a 22 per cent increase in the time participants attended events, compared with February.
The data was derived from Redback Connect (redbackconnect.com.au), which designs and hosts more than 200 tailored webinars, live event streams, studio broadcasts, podcasts, town halls, and teleconferences each month for organisations the likes of Qantas, Downer Group and Sonic Clinical Services. The events are delivered via end-to-end technology tailored for each event category and Redback Connect studios in each Australian capital city, as well as Auckland.
Data from Redback Connect's March digital events revealed that each event attracted an average of 184 attendees – compared with just 148 in February. Each attendee participated for an average of 1 hour and 3 minutes at each event, compared with an average of 50 minutes in February.
Webinar-based events have been the most popular event category in March, accounting for 78 per cent of Redback Connect events. A March 2020 survey of 127 organisations that run webinars, conducted by Redback Connect and digital experience platform ON24, found that webinars lower the cost per lead for 80 per cent of organisations, webinars are 'mostly' to 'highly' effective for 47 per cent of organisations, and 59 per cent of organisations will spend more on their webinar program in 2020.
A separate Redback Connect survey of 169 organisations found that 71 per cent run webinars for their customers, while 48 per cent run them to attract prospective customers. One in two organisations (48 per cent) use webinars for lead generation, customer engagement or customer retention.
Jeff Downs, CEO and Founder at Redback Connect, says: "Clearly, digital events – whether they are webinars, video conferences, or town halls – are delivering a desired return on investment for organisations, particularly in this current climate. Our survey found that 71 per cent of organisations host digital events for education purposes, 60 per cent for training, and 52 per cent for thought leadership.
"My strong recommendation for organisations transitioning to digital events is to focus on the talent of presenters: our recent survey of digital event attendees found that 68 per cent said the skill they most wanted in their presenter was to be passionate and engaging."
In Australia's new environment of home-based work and social distancing, Jeff says Redback Connect has seen a 500 per cent increase in demand for its services in March alone.
Case study: Australian Property Institute
Australian Property Institute (API) is a great example of an organisation that is seeing success through digital events. A member-based organisation for property professionals, API runs 150-200 events – from small seminars with 10 attendees to major conferences with 800 attendees – largely for CPD training, education and networking.
Having to adapt quickly to the COVID-19 environment, API has responded to cancel, postpone or transform its planned seminars, site tours, conferences and networking events for the year. Since it had partnered with Redback Connect for its webinars since 2014, API is now leveraging Redback Technology to transform its physical events into new virtual conferences with larger programs, more speakers and more interactive features. API is seeing success on the back of its digital events. For instance, its webinars average 100 attendees. On 1 April, however, it ran a COVID-19 webinar that attracted 1108 attendees.
Mia Yip, Head of Events at API, says: "API is planning to run significantly more digital events in 2020 due to COVID-19 to ensure our members have ongoing access to high-quality education. We have at least 30 webinars and two virtual conferences planned for the year, with more to come. Year to date, our online event registrations are tracking higher than in 2019. By year-end, we expect a negligible downturn in member engagement."
About Redback Connect
Redback Connect (redbackconnect.com.au) is an Australian digital event company that helps organisations meet, present, and collaborate with their stakeholders at a distance. Founded in 2007 by Jeff Downs and with a team of 40 digital collaboration specialists, Redback Connect enables organisations to hold webinars, town halls, live event streaming, teleconferences, and studio broadcasts. Harnessing the latest technology and operating (or accessing) studios in each Australian capital city, as well as Auckland, Redback Connect manages an average of 200 digital events a month. In the new environment of home-based work and social distancing, Redback Connect has seen a 500 per cent increase in demand for its services.