Written by

a Guest Writer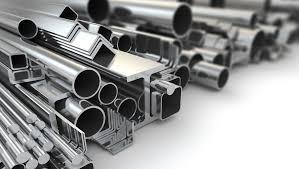 Are you keen on having the right guidance, knowledge and information about the right kind of steel purchases for your industries? If yes, then you are in the right place. There is no doubt that Australia is an importer of quality steel from various parts of the world. However, not all importers and end users have the right knowledge and information and this where customers find quite a bit of value and use in choosing the right service providers. In this article, we will be learning more about a firm by the name Instant Steel Solutions. They have their head office in Collingwood, VIC, and Australia and also have branches in Brisbane and also in China. They offer the best of services by acting as liaison agents for procuring the best quality steel at the best prices from various countries, regions and continents of the world. It would be interesting to have a closer look at the kind of services that they offer to their clients in Australia.
What Makes Them Different
It is a fact that there are many such service providers. A cursory look may make customers believe that almost all of them are the same. This is not the case and there is quite are quite a few average service providers who promise the moon and fail to deliver. However, this is not the case with Instant Steel Solutions. They have years of experience and expertise in identifying and putting in place the right supply chain. This is done bottom up instead of top down as many others do it. Their success story has been built around their ability to deliver quality steel products that are beneficial to the end users apart from being cost effective.
A Wonderful Team In Place
The team that handles monitors and executes the supply chain on behalf of the end users has a combined experience of 70 years. They cater to the ever growing needs of the Australian as well as New Zealand. They take care of the quality needs of the clients who they serve and also ensure that they offer the best value for money not only but repeatedly. They are also experts in identifying the demands as far as the industry is concerned. This is in their DNA and their success story in a competitive environment is what sets them apart from the rest of the crowd.
Services Offered By Instant Steel Solutions
They offer a wide range of services and their main activity is of course focused towards procurement of steel. This is possible because they have a well developed and proven supply network. It helps to offer a wide range of products that are in line with both international and Australian specifications. They also help in fixing foreign exchange contracts and also help clients to hedge risks arising out of foreign currency fluctuations and insulate them from negative movements as far as exchange rates are concerned.
They also take care of quality control and quality assurance as far as the steel supplies are concerned apart from taking care of international logistics and other related matters.
The Final Word
To sum up, if you are a local end user of steel in Australia or New Zealand, it makes sense for you to get in touch with Instant Steel Solutions. They are experts in offering your complete, total, and end-to-end solutions for all your needs visit instantsteel.com.au.