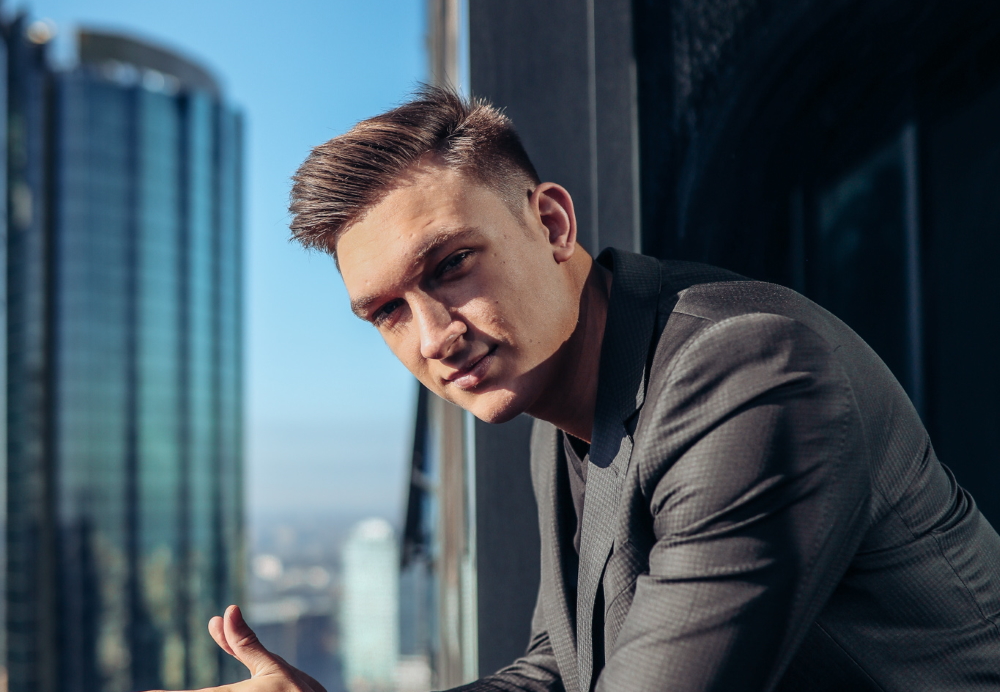 Australian digital marketing agency, Co Media, founded by 20 year old marketing genius Lucas Cook, is making its mark on the world stage by gaining a number of high profile clients and quickly becoming one of the leading digital marketing companies.
So far, the company has worked with some of the world's largest brands as well as leading Australian owned businesses including Crown, F45 Training, Belle Property, among others. Under Cook's leadership, the company is going from strength to strength as it carves out its own slice of the media market.
Cook, a generation z tech entrepreneur, believes that his business' success is reflective of the increasing relevance of social media and digital marketing in the corporate world, especially during COVID-19.
Digital marketing is one of the most important pillars of business strategy in 2020. A lot of companies have been slow to catch up, but they are finally realising the importance of digital marketing," Cook said.
The COVID-19 pandemic has highlighted the importance of an online business presence. During COVID-19 especially, we are spending more and more time on social media and in the world of the internet. If you don't have a digital marketing strategy, you are going to fall behind. It's as simple as that.
Co Media has been successful because a lot of companies are realising they're missing digital marketing capability. They're rushing to figure it out but they just don't know how. That's where we come in. We fill the knowledge gap that a lot of companies have in regards to digital marketing and social media. We provide a skillset that a lot of companies simply don't have."
Co Media is a full-service digital marketing agency. The company helps its clients deliver innovative and cutting-edge online marketing strategies. Their core services include: strategy, online engagement, Facebook ads, Google advertising (PPC), Search Engine Optimisation (SEO), website development and customer finder systems.
According to Cook, the major change over the past few years is that digital marketing has expanded in relevance to a broader array of industries and businesses.
A few years ago, it was only media and online shopping companies that thought digital marketing was important. Nowadays, every business you can imagine is thinking about digital marketing. Whether you're a restaurant, an accountant, a law firm, an energy provider, telco or a construction company, you need an online presenceCook said.
In 2020, your business lives on the internet as much as your office or your store. Once you understand that, you understand the importance of digital marketing. The internet is the most important marketplace in the world.
It's been an absolute thrill to work with brands that I have grown up with. It just goes to show how important digital marketing is to these big companies. Even they recognise that they may need a little bit of help with it."
Co Media is based in Australia, but they have successfully built a client base in New Zealand and have plans to expand overseas.
Cook is a gen z and a prominent advocate of young entrepreneurship. He founded Co Media due to his awareness of the unique business talents that gen z and millennials have, and non-millennials don't.
One thing that gen z and millennials understand better than anyone is the internet. The average millennial's knowledge of the internet and social media is an incredible asset that we need to use to our advantage," Cook said.
My vision for Co Media is to be a place where gen z and millennials can explain the business relevance of the internet and social media to the biggest corporations in the world. A lot of people criticise millennials and gen z for spending too much time on their screens, and they might be right. But don't forget: whilst we've been on our screens, we've learnt an important skill that not a lot of older people have.
Business is all about recognising that you can do something that other people can't. Right now, gen z and millennials can do digital marketing far better than any other generation!"