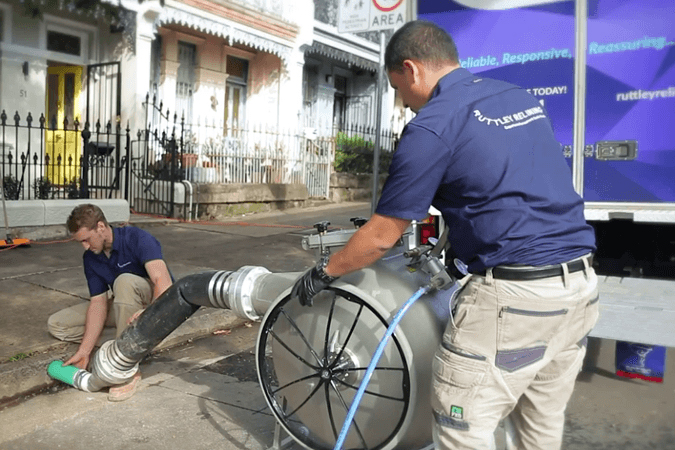 There's nothing like a damaged pipe to stress you out and keep you up throughout the night. Depending on the extent of the damage, a pipe repair can be a complicated and time-consuming process. It can even entail council approval if you require pipe installation.
Traditional pipe repair involves some degree of property damage, as clearing and digging in the affected area is usually necessary to access the problem pipe. This can mean excavating your landscape or garden area.
However, this need not be the case if you opt for pipe relining, which is considered an excellent alternative to excavation.
If you're unsure about or unfamiliar with pipe relining, here are five advantages it provides:
Pipe relining is a relatively simple process, as it does not entail complicated planning and intrusive clearing and excavation work. You won't need to get council approval or community permissions, which usually require time-consuming documentation and follow-up.
If the damaged pipe is linked to your bathroom or kitchen, there's no need to wait for days to be able to use them. In fact, pipe relining is also considered a permanent solution for blocked drains. It's a no muss, no fuss way of fixing your pipes.
Conventional pipe repair can take as long as two weeks, depending on the extent of the damage. But with pipe relining, your pipe can be restored into proper working condition in as quickly as a day. Since there's no need for preliminary and post-excavation work, you can reasonably expect to get your pipe resolved much sooner.
Traditional pipe repair work requires the expertise of various plumbing professionals. You'll need labour to clear and excavate the area, plus people to do the plumbing work proper and clean-up afterwards. With this amount of work needed, you might require the help of a contractor and their team, so you'll be spending a small fortune to get the repair done.
With pipe relining, a team of two can do the job for you, with very minimal disruption. So, you'll not only be saving time but money as well.
Pipe relining will make your existing pipes more durable and a lot stronger than they were before. In fact, a pipe relining system has a minimum life expectancy of 50 years. It will not only keep your pipes from leaking but also protect them from destructive tree roots. Now, that's strength you can depend on and peace of mind for you in years to come!
Pipes that have undergone relining lose their flaws and imperfections, such as cracks, chips or flakes. Instead, what you'll have is a smooth new lining that will enable the smooth and efficient flow of water, no matter how high the pressure may be.
So, all in all, pipe relining is a superior yet simple and relatively easier way of dealing with pipe problems. It is cost-effective, durable and is a major time saver. Best of all, getting your pipes relined does not mean life at home has to stop. Depending on the damage, pipe relining can be done in a day.
If you have pipe problems or need more information about pipe relining, please get in touch with Ruttley Relining.