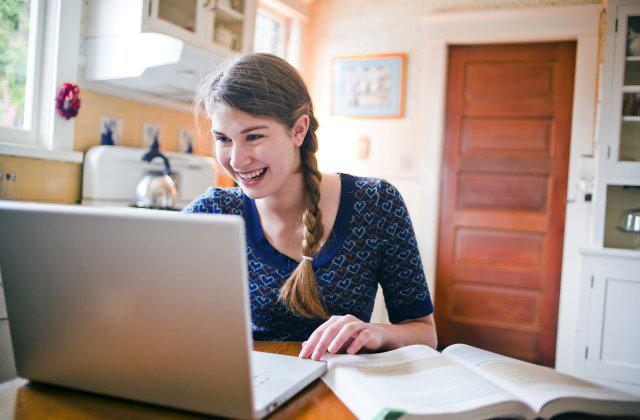 Transcription jobs are known to be popular in the field of freelancing. They offer fantastic job opportunities to a lot of people, but there are some scammers who wait to cheat the freelancers. It is also apparent that Freelance transcription jobs attract everyone as they give freedom and liberty to choose your kind of work. But finding suitable opportunities for freelancers in this field can become quite challenging because of the fierce competition.
So, if you are among those who are extremely tired of working a full-time job and looking for any freelance opportunity to live your life on your own terms, then there are specific tips you need to follow. In this article, we have specified ten tips that will help you land a freelance transcription job at dormzi so that you can start working on it without any delay.
Research
The first and most essential thing you require to do while searching for a freelance transcription job is to research the types of jobs that are available in that industry. It will help you to find and focus on jobs that are relevant to your skills. Additionally, it will help if you research the organizations that you are planning to work for as a freelancer. Many companies are genuine, but some aren't registered or legit, which can jeopardize your career as a freelance transcriptionist. You can search for reviews or testimonials from online sources or try to find information from your friends who have knowledge about such organizations.
Check the types of assignments
You need to check for the types of assignments that are available in the transcription sector. That's because different transcription jobs require a certain skill set in an individual that who be working on them. Although the jobs do not require a lot of technical skills, it is mandatory that you possess other required skills for the job. Checking different assignments will also help you to sharpen your skills and be ready for such tasks in the future.
Check your financial condition.
Becoming a freelancer would be a dream to a lot of people as it has several advantages over full-time jobs. Even so, it is also important to understand the kind of financial crunch that you might go through when you start working as a freelancer. That's because such jobs are seasonal and can put you at financial risk if you don't plan everything else based on your needs. Hence, it is mandatory to check for your financial status even before you step into the world of freelance transcription.
Is this what you really want to do?
There are several kinds of freelance jobs that one can apply for. Unless and until you know the exact purpose behind starting the freelancing work, you will never be able to perform well in any of the assignments that are given to you. Hence, it is essential for you to check for a proper reason as to why you are planning to get into the world of freelance transcription. Analyze your situation and apply only when you have a firm reason to start this career choice.
How long can you sustain?
Another important question that you need to ask yourself is how long you can sustain in the freelance transcription work. If you're planning to take it up as a serious profession, you must definitely look forward to establishing a good network with the other freelancers that can help you to find assignments quickly. You can also reach out to potential clients to see if you are able to handle the communications and deal with them. Proper planning, along with the fixed decision, can help you sustain for a long time in such a profession.
Skillsets
The transcription field does not demand an individual to develop great technical skill sets. However, it has certain qualification criteria that an individual must fulfil. In order to become a freelance transcriptionist, you must start working upon the skill sets that will help you to adapt to the industry quickly. Such skills will also help you stand ahead among other freelance transcriptionists who lack the required skills for those particular tasks.
The hours of working
When you are a freelancer, you would certainly have the flexibility to choose your own working hours. However, a lot of clients would want their transcribers to be available at a certain point in time every single day while they are giving the assignments to them. You must certainly think about all these things before you become a transcriptionist.
Why do you want to become a transcriptionist?
It is also important that you question yourself as to why you need to look for jobs related to transcription. You also need to find out the main reasons that drive you to become a freelance transcriptionist. Once you are comprehensible with all these things, it will become easy for you to relate yourself to the assignments that are given to you.
Ways of making money
Anyone can become a freelance transcriptionist, but there are only a very few who can become experts in this field. You must learn the art of making money using the different channels that are available and also try to market your profile as much as possible. You should be able to charge the right amount for your work and pitch perfectly to the potential clients. This process will help you find the right clients and gain experience as you work on different projects.
Visit different kinds of websites.
There are a lot of freelance websites that are dedicated to the transcription jobs. You must certainly visit all these websites and register your profile in order to attract a lot of clients towards yourself. You should also create a portfolio describing your skills and educational qualification so that the clients can decide whether you are the right person for their job.
Conclusion:
These are the ten tips that every beginner transcriptionist must apply even before they decide to find assignments as a freelancer.