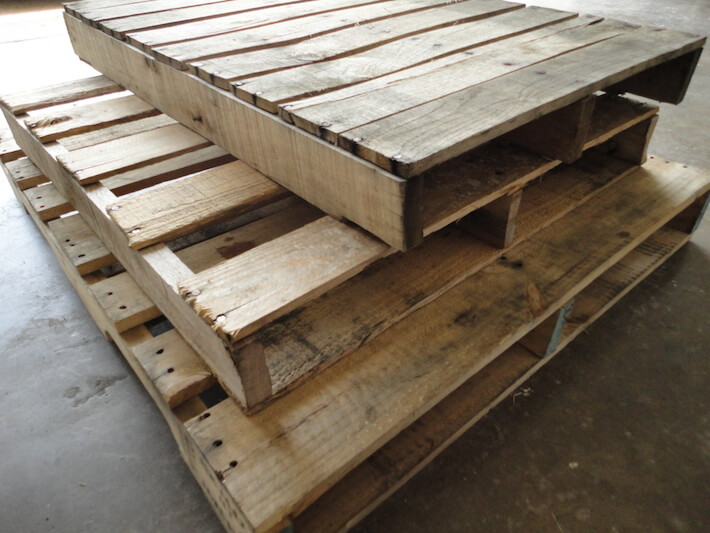 Pallets — they're not something everyday people often give much thought to. But they're an integral part of any business which receives or distributes large quantities of goods. But once the goods have been received or delivered, what happens to all those pallets? Do they go to landfill? Do they get reused? Let's find out.


Why is it important to recycle pallets?
Historically, landfill has been the last stop for wooden and plastic pallets. This creates a one-way flow of resources from the creation of product through to waste in landfill. Now, with the growing urgency of minimising how much industrial waste is produced, frameworks have been established to ensure businesses are correctly disposing of packaging such as pallets, in an environmentally friendly way.
This is known as the 'Extended Producer Responsibility' (EPR). There are no mandated EPR schemes in Australia at the moment, but there are voluntary schemes which include packaging.


Great, but what does this mean?
It means that the environmental responsibility lies with the business producing the product. As a result, many packaging suppliers offer to buy back pallets, and reuse them as part of the industrial ecosystem. When the supplier buys back a pallet, they might:
Examine wooden pallets for points of weakness or rotting wood. If the pallet is strong and sturdy, and passes safety regulations, they can sell them on as used pallets.

Examine plastic pallets for damage. Any damaged plastic pallets will need to be sent to a plastics recycling company. Once there, they'll be shredded, melted, and extracted for use in new plastic products.
If a wooden pallet is damaged, the company might choose to disassemble it and resell the timber to those looking for timber. Pallet wood is a popular product to use in DIY projects, or for firewood.


What happens to the wood which doesn't get sold?
Any timber which is not fit for resale can be sent to wood chippers and turned to mulch. Mulch is in high demand for large landscaping projects, and even for some home gardeners looking to maximise the health of their plants.
The wood can also be turned into much-needed animal bedding within the agricultural industry. As you can see, there is more than one way in which timber becomes an important keystone in the industrial ecosystem.


How are large quantities of pallets transported?
When pallets are used in the distribution supply chain, they are often wrapped with plastic and shipped via trucks, or via air. But when the receiver is ready to discard the pallets, what happens?
The best way to get rid of large quantities of pallets is to hire a skip bin. Most companies offer a range, from as little as 2 cubic metres for smaller businesses, right up to 23 cubic metres for large-scale industrial manufacturers.
If the packaging supplier follows an EPR scheme, then they may organise how to get the pallets back to their site.


In summary

Many businesses in Australia are doing the best they can to reduce carbon footprints, and minimise waste. It's no lie that industrial distribution chains create shocking amounts of waste. But with a growing pressure from consumers to follow environmentally sustainable processes, the amount of waste being sent to landill has been dramatically reduced.