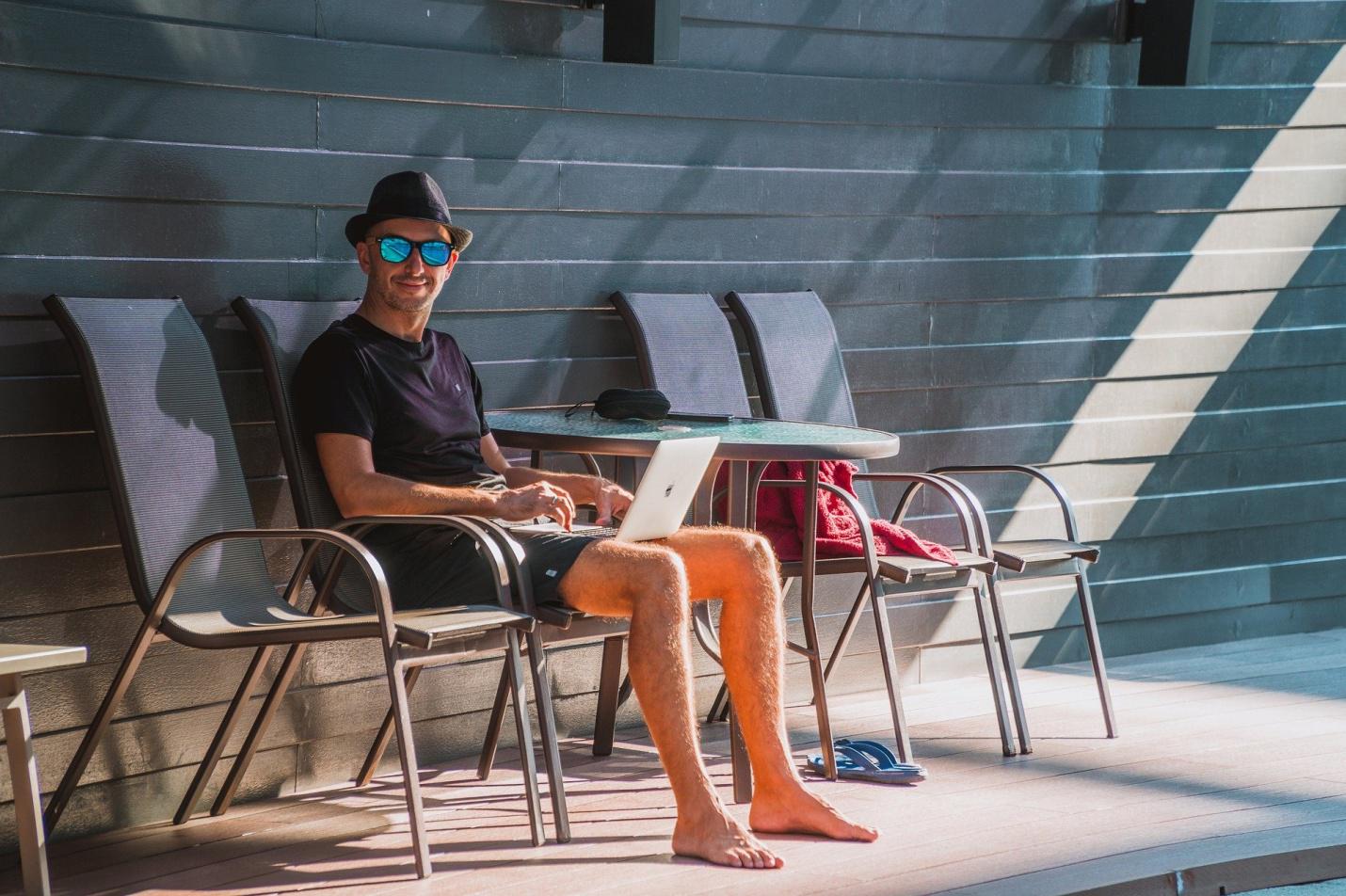 The average, modern office worker spends 8 hours a day, 5 days a week in a company building. Since the start of COVID, however, many of these companies have allowed workers to work from home due to fears of being infected.
Many of these companies are implementing changes to allow workers to work from home in a flexible, more free manner. And there's no doubt this trend will continue after the pandemic. However, it's up to the worker to get assignments done.
Fortunately, plenty of tools exist to give remote workers an advantage in their field, help them stay productive, and keep their work organized.


5 Tools Needed for Remote Workers in 2020

1. A VPN
When discussing tools for remote workers, the first thing that pops into your head may be tools centered around productivity. And while productivity tools are included on this list, security always comes first. So what better way to kick off this list than by talking about security tools—specifically, a VPN.
Many remote workers either work from home or go out and sit down at a relaxing spot and take advantage of the free public Wi-Fi offered. However, using public Wi-Fi opens you up to cyber-attacks due to their unencrypted nature. Cybercriminals constantly lurk on these Wi-Fi networks, waiting for their next victim to show up, and it's important you don't become one of their victims. But how?
You could protect yourself with a VPN. A VPN, short for a Virtual Private Network, encrypts the data your device sends out, making it near-impossible for people on the same network to see and steal that data.

2. A Password Manager
Security doesn't stop at the network-level, though. Your accounts, whether personal or work-related, carry sensitive information about you. Information that, if stolen, would put you at risk of identity theft and fraud. And the chances of your account being hacked—all that information being stolen—increases every year.
In 2018, over 2.5 billion accounts were hacked across the world, so it's clear you can't just assume your accounts are safe. The best way to make sure your accounts are secure is by using strong passwords for each account and locking them up in a password manager.
A password manager organizes and stores all your passwords in a secure locker, allowing you to 1.) create secure passwords and 2.) keep up with all of them.

3. Cloud Storage Services
Keeping up with your files can be a pain, and there's no worse situation than when you end up losing all your data because of something out of your control, like a power outage or hard drive failure. This is why cloud storage exists.
Cloud storage services (iCloud, Google Drive, OneDrive) keep all of your files and folders locked up in the "cloud", a server-based storage solution that ensures 100% reliability with your files. Keeping important files in both your hard drive and in cloud storage will make sure your data remains intact no matter what happens.

4. Microsoft Office Suite (and Other Software Suites)
Unless your employers/clients require you to work under specific programs, you're free to write/draw/communicate/etc. with whatever piece of software you want. But don't go out and buy or subscribe to a single piece of software. Most of the time, you're better off subscribing to a software suite.
A software suite contains multiple programs that lie under the same umbrella. For example, Microsoft Office Suite contains Excel, Word, PowerPoint, and other Microsoft programs.
Subscribing to a suite will ensure you have most of the programs you need, and it's often only a little more expensive than subscribing to a singular piece of software.

5. Scheduling Apps
Staying organized, keeping up with your assignments, and cutting out blocks of time to focus on work are key to being a successful remote worker. Fortunately, there are a plethora of programs that help you schedule your work and keep track of the work you've done.
These apps let you create to-do lists, carve out a time of day you feel comfortable working, and basically let you stay as organized as you would in-office.

Conclusion
Remote working has never been more popular, and the growth of remote working is all but guaranteed. To prepare yourself for a life of remote working, get to know these apps. Learn these apps. These apps will make your time much easier, and you'll wonder why being in-office was ever a requirement.