When you are trying to get your webpage indexed and ranked you will need to develop an SEO strategy
that will help the process. You may not know where to get started, so we have covered off the basics here with should get you started on the path to success.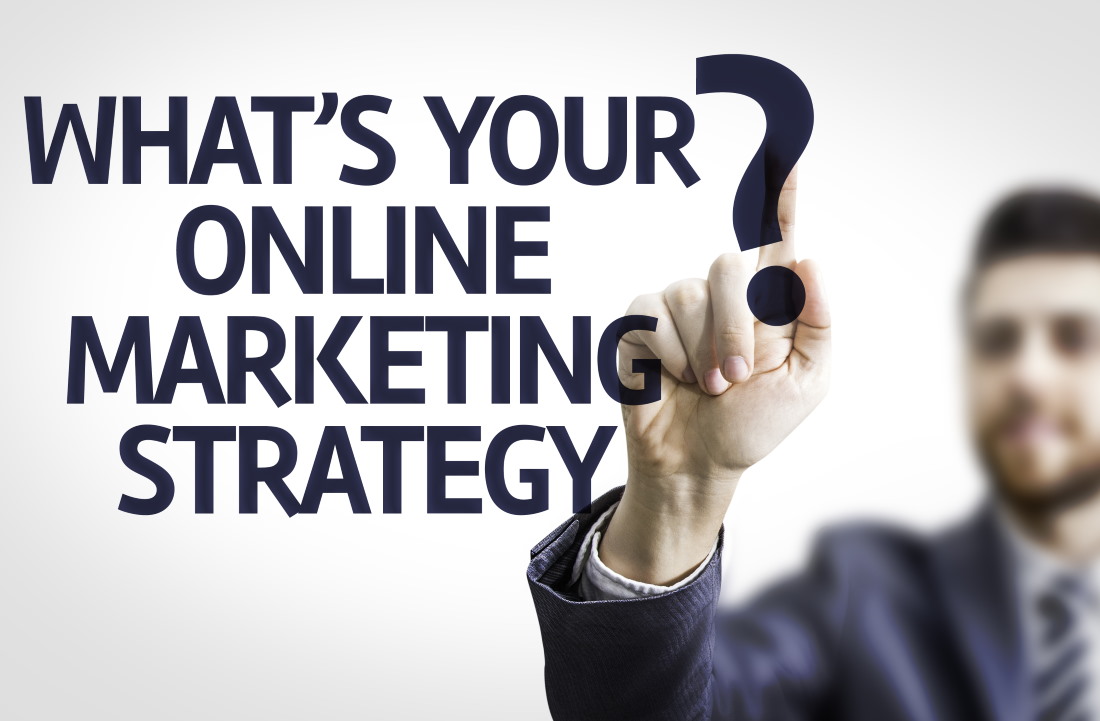 Create a list of Topics to Cover
While keywords are the core of SEO, they are no longer the first step towards organic growth. You should make a list of topics that are related to your niche. Begin with short terms and words that pertain to your product and service. Use a keyword tool to determine search volume and variations of them that are directly related to your business. These topics should be associated with pertinent keywords, but the blog posts do not need to be completed dedicated to those keywords. The reason is that the shorter keywords will have high competition and it will be hard to get them ranked on Google. You will need to narrow down your list to 10 or 15 short tail keywords that you deem are important and that your audience is searching for. These keywords are called "pillars" because they serve as the basic support for the larger groups of long tail keywords.
Based on Your Keywords, Create a List of Long Tail Keywords for Your Topics
This is the point where you begin to optimize your pages with targeted keywords. For all the identified pillars you will use a keyword tool to find several long tail keywords that drill down into each topic keyword. This is how a business will attract people that have a wide range of interests with many points for people who want to make a purchase. Subtopics can be plugged into a keyword research tool to find the right long tail keywords which will be used for a blog post topic. Collectively, a group of subtopics will form a "cluster". Ten pillar topics will support a single cluster of anywhere from five to ten subtopics. The more specific the content is the more it meets the detailed needs of your niche audience and this leads to more likely conversions which converts traffic into leads. Google will crawl your website, identifying the value in it and when it identifies topics that answer specific queries, it ranks that content higher.
For Each Topic You Will Build a Separate Page
The pillar topics that you created in the first step will be used to create web pages and on each web page you will discuss that topic in a very detailed way. The pillar page can describe a topic in short sections used to introduce the topic and identify other subtopics at the same time. Those subtopics will be discussed in greater detail using blog posts. Your keyword list is going to determine the number of pillar pages that should be created. The number of topics that you used to create pillar pages should be directly related to the different services and products that you have in your business. This will make your business easier for your customers to find with keywords they use to search. Every web page that you create should have content that is targeted to your customers together with links to other pages on your site and pictures.
Create a Blog
Blogging is an effective way for anyone to engage the users of their website and to rank for specific keywords. Each blog post creates a new web page that offers a new chance for your website to rank with the search engines. If you do not already have a blog for your business, it is time to create one. This is how you are going to get into detail on subtopic that can get you ranked in Google. Blog posts should include long tail keywords, but do not "keyword stuff". Web Quest SEO warns that Google will penalize you for that and drop you in rank. Once a blog post has been published, it should be linked back to the pillar page that matches that content topic using anchor text in the article somewhere. By connecting your blog post to your pillar page and your cluster you are letting Google know that the long tail keyword and the topic are directly related.
Develop Your Page's Authority by Blogging Weekly
You do not need to write content that is directly related to a topic cluster. There is value when you write about topics that customers want to know more about so that your website is seen as an authority by Google. Google will then pay more attention to your domain once you start to add content on the primary topics. Weekly blogging should be directed to your audience and not a search engine. Aim to write about topics that your audience and prospects are searching for and use keywords that are directly relevant to your product and services. Not every topic is going to have heavy importance, but you will need to prioritize by making a list of web pages you want to create and rank. Your next step is to have a plan and schedule to build out your pages, while continually updating your list and working towards your business goals.
Have a Plan for Link Building?
The model for topic clusters will help you to move forward and get your content ranked higher after it has been created. Link building is the main objective for SEO and is also an important tool for search engines to rank your pages. Link-building is when you have inbound links (backlinks) on your website from other real estate on the web. If the originating website is high in authority, it has a more substantial effect on the web page it is linking to. You can utilize your blog to post articles that are related to recent news. This may assist you in getting a link to an influencer in your niche or even other bloggers working in that niche.
Adjust and Compress Media Before Uploading it to Your Site
As your blog / website grows you are going to have more videos, images and media hosted on it. These are assets that help to keep a visitor's attention, but these files can be extremely large. The bigger the size of the file the harder it is for a browser to load your site. This means that page speed can suffer, and the speed of your page is an important factor when a search engine is crawling and indexing your site. Smaller file sizes load faster and help your site to rank higher.
Stay Informed on the Latest SEO Practices
Search engines are always changing their ranking methods. You should stay on top of the most current practices and trends. There are many resources on the internet that can help you to get the latest SEO news and read up on changes that can have an impact on your SEO strategy and that will affect your website.
If you have no idea what any of this means or are just learning and want to know more, it may be time to consult an SEO professional that has experience in all these tips and strategies. Ashley Bryan has a great deal of experience in ranking webpages just like yours and can help you to develop an effective strategy.