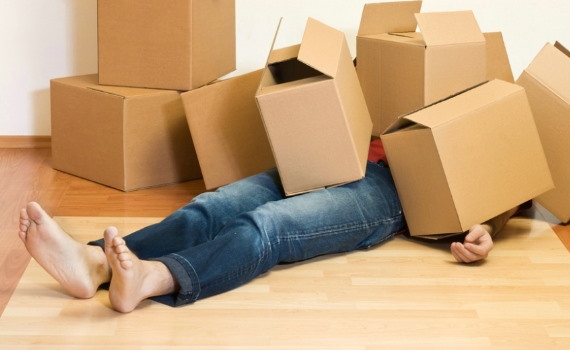 There are many benefits of using custom cardboard cartons. For example, they can be stronger and more durable, cost-effective, eco-friendly and user-friendly, and easily customisable. To learn more about these amazing benefits, read on.
Strong and Durable
Custom cardboard cartons are strong and durable, which is very important when it comes to transporting goods. You need your custom cardboard cartons to keep the items inside safe, otherwise you could get negative reviews about your company online. The main point of running a business is to ensure your customers are satisfied. Choosing custom cardboard cartons puts your business at an advantage, as you're opting to use the sturdiest and most durable materials for transporting your products.
Cost-Effective
Cardboard cartons are one of the most cost-effective materials on the planet. You can make the most of this affordable material to create greater profit levels. If you're just beginning a business, no doubt your budget is fairly strict, but by using custom cardboard cartons, you can get the best of both worlds – affordability as well as customisation, which works to reinforce your brand identity. Start-ups are perfectly suited to using custom cardboard cartons as a viable form of packaging. Custom cartons are designed to do the specific job at hand, meaning there's less waste, plus they're also a great cost-effective option.
Eco-Friendly and User-Friendly
Custom cardboard cartons boast an important asset – they're environmentally friendly. This can be used to your advantage if your brand takes a stand on environmental issues. Cardboard easily breaks down outside in the elements, which means that it doesn't pose a risk to flora and fauna. So in using custom cardboard cartons, you get a double benefit – the durability of cardboard, plus the positive impact on the environment. Doing the right thing by being eco-friendly can earn your business big brownie points. Boxes are additionally user-friendly in that they're simple to open and easy to handle. When you choose custom cardboard cartons, you allow your business to align itself with your brand values, while also offering an easy to use packaging material to your customers.
Easily Customisable
Cardboard cartons are easily customisable to suit any dimensions. This means that you have full freedom to design your own box that best suits your company branding. It's also easy to add stickers or signage onto your custom cardboard cartons to signal to customers the identity of your business. You may even choose to add colour imprints, trendy design patterns, lamination, foiling, spot UV, aqueous coating or die-cut effects. Window panels on your custom cardboard cartons add an extra design element. You can choose any one of these special effects to spruce up your custom cardboard cartons.
Conclusion
When it comes to packaging materials, custom cardboard boxes are the preferred option for businesses who want to get ahead. Their affordability, durability and ease of customisation all work in your favour. In addition, the eco-friendly nature of cardboard means that you can align your business values with your actions.