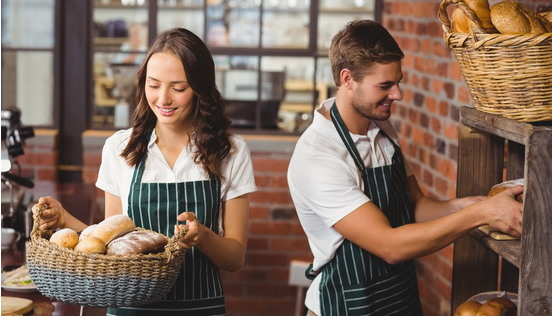 Putting forth the best possible image of your business is crucial in building credibility in your brand. Your employees are an extension of your business and are often the first point of contact that customers have with your company. With an employee uniform, you can ensure that you make a positive impression on your clients from the very first moment they interact with your team. 
Whether you design embroidered polo shirts, create custom-designed, functional work uniforms or simply order caps with your company logo, an employee uniform can help your business to present a unified front. A clean, proper-fitting and well-designed employee uniform is a simple and cost-effective way to project an image of professionalism and trust in your team. 
Continue reading to learn how you can create the right employee image through the use of a carefully considered and well-designed work uniform. 
Consult Your Team
Before you begin designing your employee uniforms, first you need to speak with your team. As your employees are on the front lines of your business every day, they will be able to offer valuable input into what the uniforms should entail. Hold a meeting and explain your design ideas to your team and then ask them for their feedback, what they would change, add, remove, and so on. Your employee's input can be valuable in designing a uniform that not only looks great but allows your team to be comfortable and perform their duties with ease. 
Consider Your Industry
The industry you work in will heavily influence how your uniform will look. For example, a team of chefs will need a very different type of uniform to those working in a marketing company and warehouse workers will be dressed differently to a dental team. Choosing the right materials, having enough pockets, and ensuring the right fit is crucial in making your employee uniform more functional. With a uniform designed for the task at hand, your team will look more professional and capable as they represent your business in the field. 
Branding Correctly
How you brand your employee uniforms can greatly impact how they are received by both your clients and your team. You will need to take some time to consider what your brand stands for and who your customer is to ensure that your uniforms put forth the right image of your brand. If you own a high-end restaurant, for example, you will want a uniform that is neat, well-presented and understated. On the other hand, if you are in the fast-food business, a bright colourful uniform with large logos will be perfectly acceptable. Matching your uniform's design with your business personality will help to create an effective employee image for your brand. 
Focus On Consistency
To put forward a cohesive, complete image of your business you need to be sure that you are consistent with your uniform designs, branding and communications. However, to ensure your new employee uniform creates the right employee image, you also need to ensure consistency in the wearing of the uniform and how it is worn. While in some industries, allowing your team to inject some personality into the uniform is accepted, in others, it's best to take a more rigid approach. However you decide to move forward, you need to ensure that you monitor adherence to your uniform protocols so a consistent employee image is created and shared with your customers. 
Create An Employee Image That Will Help To Elevate Your Brand  
Your employees are a representation of your brand and your business. Having a well-designed and well-thought-out employee uniform is a great way to create an outward image of your business that best represents what you stand for. Consult with your team, speak to a marketing company and do some research to help you design an employee uniform that will create the right impression on your customers and elevate your brand moving forward.