Written by

NewsServices.com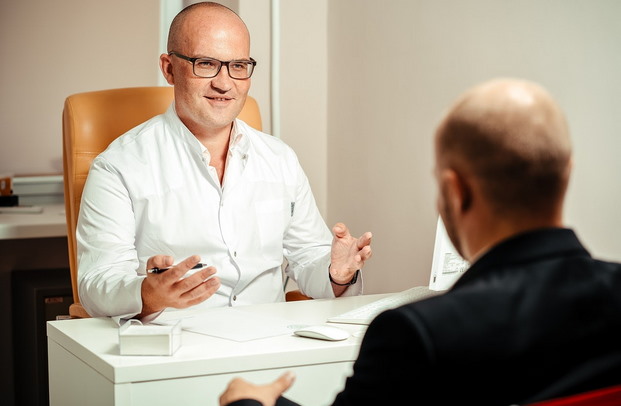 During the height of the COVID-19 pandemic, governments strongly advised people to just stay at home as a critical effort to stop the spread of the virus. This led to many businesses temporarily shutting down or at least changing their processes to stay in operation, like having their employees just work from home.
But today, as lockdown restrictions are lifted, companies are also trying to return back to the normal way they do business. To ensure that the risk of the virus is mitigated and everyone is safe from the disease, the government still requires certain preventative measures, including the COVID 19 risk assessment for vulnerable workers.   
   
The Important Responsibility to Protect Your Workers
As the virus is now considered "in general circulation", there is also a gradual relaxation of restrictions. However, this does not mean that you can slacken when it comes to your employees' health and safety. You still need to implement certain measures to control workplace risk. By using workplace health assessment services Brisbane companies trust, you will be able to protect those who are at higher risk of being seriously affected by the disease.
After the assessment, you will be able to identify which of your employees should keep working from home and which are good to return to the office, while still maintaining safety guidelines, like wearing face masks and social distancing.


Who Are Considered to Be Highly Vulnerable to COVID-19
Generally speaking, people who are at a higher risk of getting seriously ill due to the virus are classified into two categories:
Clinically vulnerable

– These are individuals who are advised to work from home and observe social distancing in a current or alternative role. If working from home is not possible, they should first undergo a fit to work assessment before they can get back to the office.

Clinically, extremely vulnerable

– These are individuals who are strongly advised not to work outside of their homes, and can only return when the infection rates are low.   
You will know if an employee falls under these categories if:
They are classified as such by their doctors or general practitioners.
* They have had an organ transplant.

* They have had serious treatments for critical illnesses, like cancer, severe lung condition, or serious heart disease.

* They have a medical condition, like

sickle cell

or severe combined immunodeficiency (SCID), which puts them at a higher risk of getting infections.

* They are taking prescriptions that make them more likely to get infections.

* They are having dialysis or severe, long-term kidney disease.

* They are diagnosed with

Down's syndrome

.   
Of course, a COVID 19 risk assessment for vulnerable workers will make it easier to identify these individuals in your company.

Other Groups Who Are Considered COVID-19 Vulnerable
In addition to the two groups mentioned above, there are also other groups of people who must be given special consideration as vulnerable to the virus.
Pregnant women – While pregnant women are found to have a low overall risk of the virus, they are found to likely

develop severe symptoms and complications

than those who are not expecting.

Black, Asian, and Minority Ethnic (BAME) group – There is no government policy that requires this group to be subject to a compulsory occupational health COVID 19 risk assessment, but there is evidence of disproportionate morbidity and mortality among them due to the virus.
People of age 60 and above– Part of the reason why this age group is vulnerable is that their immune system would overreact when fighting the disease.

How Does a COVID-19 Risk Assessment Work
Basically, a vulnerable person risk assessment COVID 19 prevention programme is used to quickly evaluate the characteristics of employees, their workplace, and their work itself to determine their vulnerability to the virus. It is an integrated process that ensures vulnerable workers are redeployed to the office where possible. If this is not feasible, then you need to consider alternate arrangements, like working from home.
The process typically includes three stages, such as:
Initial assessment
Workers are assessed if they are vulnerable to the virus using evidence-based tools. Then, a report is generated, identifying vulnerable workers and categorising them according to the level of physical and psychosocial risk.
Review
An occupational health consultant or a medical professional reviews the report to recommend appropriate actions for each risk group.
Risk management
Occupational physicians develop a tailored health management plan for the vulnerable workers and oversee its implementation.

Final Thoughts
The pandemic does not only pose a threat to the public, but to employees as well. As the employer, it is your main responsibility to mitigate the risks in the workplace. This is why you should conduct a COVID 19 risk assessment for vulnerable workers to make sure your employees are safe from the virus. Aside from that, it also encourages customers to visit your business with the peace of mind that they are also out of harm's way.
However, as with any risk assessment procedure, you should consult with your employees to discuss and agree on the most appropriate method towards the desired goal.
For more information that you can use to make your business processes more efficient, read our other articles!