Written by

NewsServices.com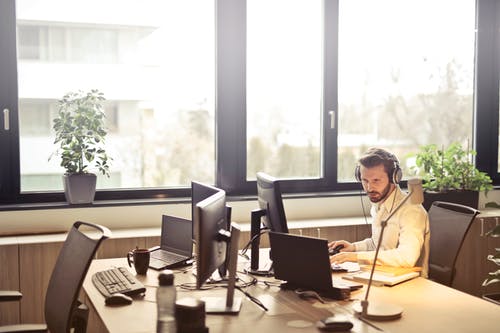 It is no secret that cleaning and disinfecting surfaces have proven to reduce the chances of coronavirus infection. Nevertheless, the effective practices and necessary regulations differ from one facility to another since they differ depending on their uses. For instance, there are specific practices and regulations set aside for healthcare facilities. Clean Group COVID-19 Cleaning may recommend disinfecting or cleaning. Under which circumstances do professionals recommend cleaning, and when is disinfecting the most appropriate cause of action? There is only one way to find out. Keep reading to understand when to clean and when to disinfect.
When to Clean
First of all, cleaning requires products such as detergent and soap. They have several benefits, including reducing chances of infection through surfaces, removing any contaminants on them, and reducing germs. Deep cleaning is recommended when even a single COVID-1 suspected case is registered in that facility. If a suspected case warrants disinfection, it goes without saying that you should also do a thorough cleaning as soon as one case of the coronavirus pandemic is confirmed.
Companies that offer excellent COVID-19 cleaning services ensure that the services they offer are enough to decontaminate the facility completely. Everything undergoes extensive cleaning, including every piece of equipment and products used by all employees and customers. The structural surfaces are not overlooked either,which guarantees the safety of the rest of the people who use that facility despite the suspected or even the confirmed cases.
That guarantee is possible due to the use of chemicals strong enough to kill the coronavirus, thus preventing further infection. It doesn't mean that you can't opt for cleaning if there are no suspected or confirmed COVID-19 cases. On the contrary, it is also a preventive measure that removes the virus on the surfaces facilitating a healthy workplace with a low risk of coronavirus infection.
When to Disinfect
On the other hand, disinfection and sanitization are mostly preventive measures. It is recommended when no case of coronavirus has been suspected or confirmed in the facility. As much as no case has been confirmed yet, it is no guarantee that the COVID-19 virus can't be on the various surfaces. That's where disinfection comes in since it reduces the viruses and other harmful microorganisms such as bacteria from various surfaces and objects. In some cases, disinfection results in eliminating the viruses avoiding chances of infections within a facility.
Again, experts have various ways of disinfecting surfaces to mitigate the risk of people touching the surfaces before touching the eyes, nose, or mouth, leading to an infection.
Conclusion
A facility can choose to disinfect or clean the surfaces depending on the current COVID-19 status. Cleaning is often recommended if a suspected or confirmed case exists. On the other hand, disinfection is perfect for mitigating risk. In some cases, combining both may be the better option hence the need to consult a professional. It is important to note that chemicals are used in both cases. For that reason, it is not recommended to do the cleaning or disinfection on your own. Preferably, always go for a professional to avoid dangers that come with using those chemicals wrongly.