Written by

Tess Sanders Lazarus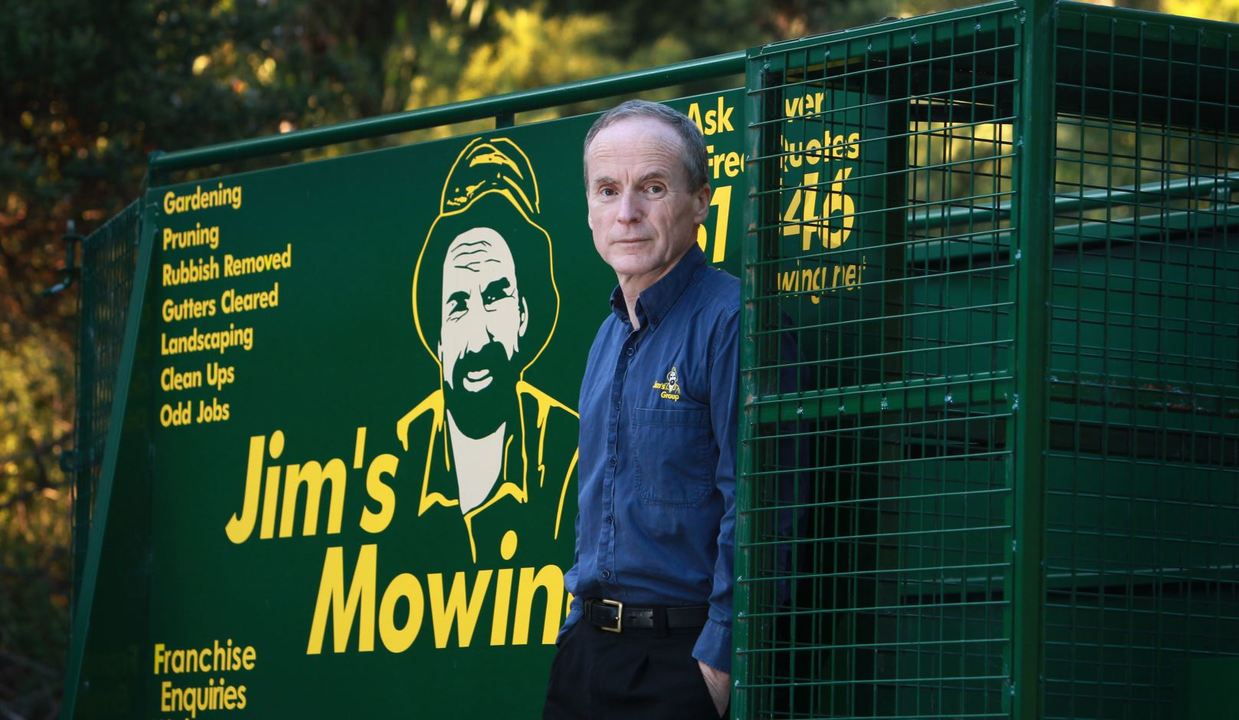 COVID has created a 'homedemic' of people who want to continue to work from home or work their own hours without having to go back into the office and deal with a bad boss all day.
According to Jim Penman, enquiries for Jim's Group franchises have gone through the roof.
"Our enquiries from people wanting to explore setting up a Jim's Group franchise has risen by over 100 percent since COVID hit," Penman said.
"We are seeing the biggest increase in states such as Victoria and New South Wales. This seems to be where people have been working from home the most and now that things are starting to open up again, they can't bear the thought of having to go back to work and deal with all the office politics, bad bosses and tiring commutes – all day every day!
"This new COVID lockdown induced 'homedemic' has created a huge group of people who just don't want to be bossed around anymore. They like working from home or working in a more flexible way.
"Many people have had time to think about their life and their working situation and have decided that they don't want to keep doing what they are doing. They would rather do something else they like doing and be their own boss."
With so many people dumping their jobs and looking to start up their own business, Penman has some good advice for people about starting up their own venture.
"Do your research and think carefully about whether you want to start up a franchise or go it alone," Penman said.
"Both models give you the opportunity to start and run your own business and be your own boss, but the franchise model certainly provides a lot more benefits but it is important to know what to look for."
Decide what you want to do
"The most important thing is to decide what you want to do. I always encourage people to look at options that involve your interests. This way you are following your passion, rather than just working day to day in a job you are creating for yourself," Penman said.
"Look at different opportunities across the market. At the Jim's Group, we have over 52 franchise divisions. Many people approach us wanting to start up a Jim's Mowing franchise and then realise we offer a whole lot more options than just mowing.
"Take your time and do your homework. Starting up a business is a big decision and it is important to get it right."
Benefits of a franchise business
"Franchise businesses are usually established, well known, offer good management systems and bring with them an existing funnel of customer leads," Penman said.
"For example at the Jim's Group, we have more leads than we can handle and are desperately in need of more franchisees to take on all the customer enquiries we are receiving.
"Good franchise businesses should offer brand awareness, operating systems, equipment and supplies, marketing and faster return on investment."
Benefits of going it alone
"Some people actually find that their service area is so unique that the franchising system doesn't suit them," Penman said.
"In this case, the only option is to 'go it alone'. The important thing to understand is that while 'going it alone' gives you more autonomy, it also puts you at a disadvantage. Franchises offer economy of scale and an instant pipeline of leads.
"When building a business, especially a new one, it can take time, money and a lot of energy to grow awareness. Often this can out weight any financial benefits in the short to medium term reducing your return on investment."
Peer support
"Being a business owner can be a lonely experience, especially if you are 'going it alone'," Penman explained.
"As part of a franchise group, you have an immediate peer group that can help to provide support, encouragement and assistance. At Jim's Group, we have an academy and mentoring program in place to onboard our new franchisees and also provide them with ongoing training, support, guidance and mentoring.
"As a solo business operator not part of a franchise group, it is essential to build a network of support quickly. This can be hard while you are also trying to generate leads and convert opportunities into sales. Join the local Chamber of Commerce and any other business networks or groups in your area."
Think about how you exit
"Regardless of where your new business venture takes you, you need to think about how you will exit eventually," Penman emphasised.
"I am in my 70s and still working as should most people be – it keeps you young and active. But there will come a day when you want to move on.
"In my experience, franchised businesses are much easier to sell. We have many people looking to purchase franchises and we are able to help them transition into existing businesses, thereby helping current owners to retire.
"Non franchise businesses have to sell in the open market against other competing ventures which can make things much harder."
Do your due diligence
"Regardless of what you do, do your homework and take time to explore all your options," Penman said.
"When it comes to franchise groups, look at how active the group is in supporting and promoting its brand, services and franchisees. Talk to other franchise owners to get a sense of their experience with the brand.
"At Jim's Group, we put significant effort and resources into supporting our wonderful team of franchisees. And don't forget, if you have a great idea for a business that we may not yet be offering, talk to us. We started with one division and now we have 52. We are always happy to introduce new divisions if a great idea comes along."