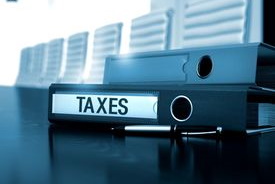 Managing accounts and finances is vital for every small business to get accurate results and transactions. And if you use payroll processing services or use accounting tools and software to manage the accounts, you keep the possibility of human errors at bay. Using accounting tools and bookkeeping services for your business eliminates the need for an accountant. It does not only give accurate results but is also time-saving.
If you want your business to have a smooth accounting process and seamless bookkeeping, start to invest in accounting tools. Why are we saying this? Let's find out.
Time and money saving

Accounting tools are of great help to small business owners who want to save their time. It makes the transactions between the buyer and seller in the shortest possible time and creates the statements and budgets effortlessly. You can hire bookkeeping services small business to save your costs and time in the long run. It will eliminate the possibility of hiring a separate accounting to manage the bookkeeping of your business. Accounting tools save your time. In this way, your employees can focus on other important things instead of bookkeeping. These tools also help make a detailed cash flow to manage your income and expenditure in a better way. Ultimately, you can cut down your unnecessary expenditure.
Data accuracy

Managing bookkeeping manually is always prone to errors. It may lead to issues while arriving at the final decision. And one small wrong decision can cause your business to suffer losses. Using accounting tools can take all your problems away. You don't have to worry about inaccuracy if you are taking the help of accounting tools. The software will present the perfect calculations, and you can form decisions accordingly.
Easy accessibility

Putting your money into accounting tools is worth the investment because you can access the software anywhere and anytime in the world. Cloud-based software gives you easy accessibility. These tools are a boon for those people who face difficulties in being present at business every time or who travel a lot. Small business owners find it easy to receive or make payments, create financial statements and ultimately keep a tab on the process of bookkeeping.
Convenient tax filing

It is a huge challenge to keep a check on every invoice and receipt. You need to keep a lot of rules and regulations in mind to make complicated calculations. And a slight mistake can cause your business a heavy penalty. But with the help of accounting tools, calculating taxes has never been this easy. It monitors all your invoices and receipts and makes it convenient for you to file taxes.
To sum it up!
Accounting tools are no wonder an excellent investment for your small business to make it easy for small business owners to perform several tasks. And moreover, you can have the assistance of customized accounting tools as per the needs of your business. For instance - if you are a start-up, you can look for accounting tools at a reasonable price. At last, your business won't have to face errors and will ultimately reap high returns.