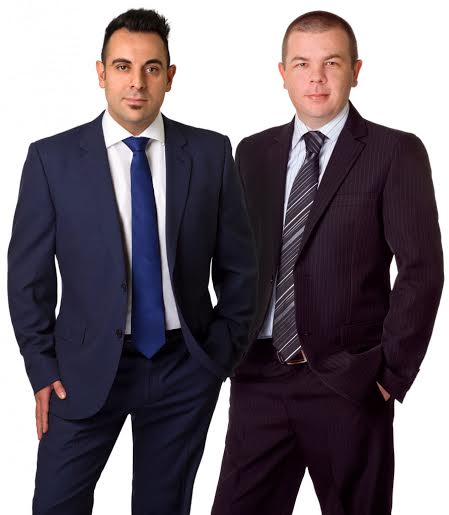 30 October 2015: A fast launch is one thing and continued success is another, but ongoing rapid expansion is a business rarity. Last night, upon the announcement of the SmartCompany Smart50 winners, Broadband Solutions entered historic territory becoming the only company to have been recognised in the 2013, 2014 and 2015 BRW Fast100 as well as the 2014 and 2015 Smart50.
Broadband Solutions was awarded number 31 in this year's BRW Fast100 and number 15 in SmartCompany's Smart50, reinforcing its status as one of Australia's fastest growing companies. The company was also inducted into the Smart50 hall of fame, taking home the prestigious Smart and Lasting award.
"This is recognition of the quality of our business model. Three years of recognition in a row proves that this growth isn't just luck. It's proof of the value that Australian businesses find in great customer service and competitive pricing," said Sam Bashiry, Managing Director of Broadband Solutions.
"Many businesses talk about customer service and listening to their customers, but few actually walk the walk as well as they profess. Our growth can be directly attributed to our ability to follow through on our promises." said Mr Bashiry.
2015 saw Broadband Solutions' revenue jump from $10 million to $15.5 million following a two pronged campaign designed to attract new customers and maximise product penetration with existing clients.
"This year more of our customers are using more than one of our products. This is an area in which we shine. The way our products have been designed means that they complement each other well. One of the key ways we develop new products is by asking our customers what will help them do business more effectively. The result is a suite of products that integrate seamlessly with our clients' business models.
The future is looking bright for Broadband Solutions. The company has an exciting project in the works that will see the company enter a brand new market.
"We have developed a very exciting new advertising platform that is ready to roll out. We are currently in the final stages of testing and are expecting to have the product available in early 2016. We don't want to ruin the surprise but I can say that a recent announcement by one of the big media players has reinforced the viability of this product," said Mr. Bashiry.