Written by

Diana Abeleven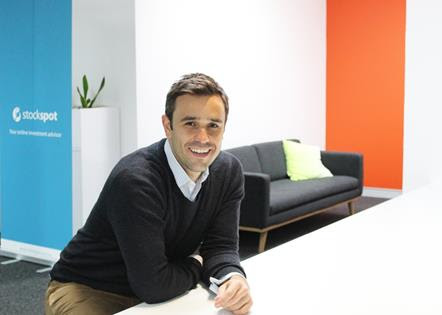 The 2015 Stockspot Fat Cat Funds report released this morning; the largest independent analysis of Australia's managed investment and superannuation funds outside of the government regulators, has once again exposed some shocking findings.

A comprehensive analysis of over 3,300 funds, representing a quarter of the Australian superannuation and investment system, the 2015 Stockpot Fat Cat Funds report names the poorest and best performing funds and highlights the correlation between fees and long-term performance. It also reveals the winners between industry versus retail superannuation, and illustrates what is likely to happen to a 30, 40 or 50 year old's retirement savings if their superannuation remains in an average 'Fat Cat Fund'.

An initiative of Australia's first automated investment service, Stockspot, whose Founder and CEO Chris Brycki said this year's results are pretty incredible with 701 'Fat Cat Funds' exposed, equating to over 20% of the report's total sample size.

"For the second year running ANZ (OnePath) has the most 'Fat Cat Funds' – with a grand total of 277. Second was CommBank (Colonial First State) with 67, AMP/AXA with 64, Westpac (BT) with 60 and NAB (MLC) with 39.

"The biggest take away from these results is consumers are being kept in the dark by their banks and advisers, about the devastating impact that high fees are having on their long term savings. 72% of 'Fat Cats Funds' come from the big four banks or AMP, and the total fees paid by consumers to these funds is $790 million per year," explained Mr Brycki.

In the ongoing battle between industry superannuation vs. retail superannuation – the 2015 Stockpot Fat Cat Funds report shows industry super funds come out on top. Retail super actually performed better pre-fees, however after fees, delivered a significantly poorer result.

"Good returns are meaningless if they are being eroded by high fees," revealed Mr Brycki.

Another shocking statistic derived from the report highlights how the average Australian's retirement fund can be drastically diminished if caught in a 'Fat Cat Fund'.

"For instance, a 30 year old male, in a 'Fat Cat Fund', could pay close to a quarter of the million dollars in fees by the time he gets to the retirement age of 67. A woman, same age and same fund, is likely to incur just over $200k in fees by the time she reaches 67.

"All things being equal, if they switched their superannuation from a fund charging 2.0% per annum to 0.5% - they could increase the super they'll have at retirement by 41%.

"Most people pay no attention to their super accounts and end up in the default super account chosen by their employer. Given you could lose up to a quarter of a million dollars in fees in a 'Fat Cat Fund', I would recommend everyone review their super accounts now – the younger, the better – it's an awful amount of money to simply throw away," said Mr Brycki.

There is also a role for government to play.

"All public offer funds should be required to provide their fee and performance data in a standardised format to a centralised website so that consumers are easily able to compare their options.
   
"At the moment it's almost impossible to see how different options are really performing because the data is difficult to collate and the benchmarks advertised by the super fund managers aren't always accurate," explained Mr Brycki.

The 2015 Stockpot Fat Cat Funds report only looked at funds with at least five years of performance, therefore this year's edition has not considered many new 'MySuper' products. Nonetheless Mr Brycki believes MySuper funds will not be the success the government had hoped for in reducing fees.

"MySuper may be able to bring fees down by 15 or 30 percent over time, however the reality is that fees should be 60 to 80 percent lower. In other jurisdictions like Chile and New Zealand, superannuation systems have established public tenders for the right to manage default super funds. This has reduced average annual super fees to between 0.30% and 0.55% in those countries.

"We estimate that a similar scheme in Australia would reduce superannuation fees by $13 billion dollars in its first year. If the government is serious about micro-economic reform then improving default super is the biggest opportunity this decade," said Mr Brycki.

Other findings from this year's report highlight how there is an undeniably strong relationship between fees and net performance.

"If you're in a fund that charges above 1.5% per annum in fees, there's a much greater chance it's going to be a Fat Cat Fund" concluded Mr Brycki.

It's not all doom and gloom however, the Stockspot Fat Cat Funds report also lists the funds that are performing well and delivering consistently better performance than their peers.

Labelled 'Fit Cat Funds', this year there are 560 super funds and managed funds available to consumers, with Investors Mutual, Lazard Asset Management, Retail Employees Super Trust (REST), Legg Mason Global Asset Management, SG Hiscock and Company and Vanguard Investments Australia leading the way.

People can see how their funds stack up by visiting the website.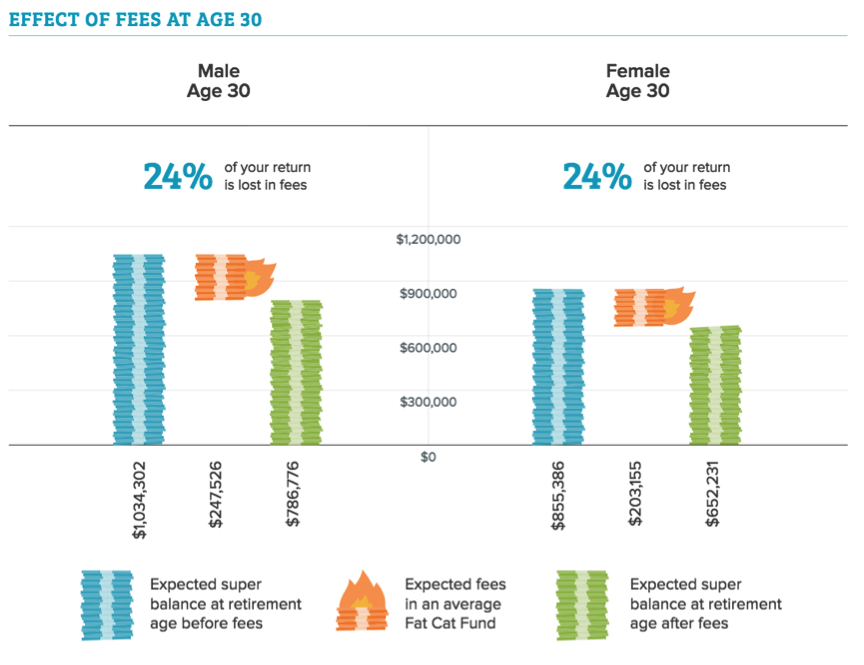 The full 2015 report is available for download: www.stockspot.com.au/fatcat