Written by

Martina Gritti

Outrunning the algorithm: the future of work lies in talent, not technology, says the author of a new book "Future Fit: How to Stay Relevant & Competitive in the Future of Work"
MELBOURNE, 17 APRIL 2019:  The future of work is about talent, not technology, says the author of new book, "Future Fit". While the latest forecasts suggest up to 46 per cent of jobs will be lost to automation by 2030, Andrea Clarke says that our own talent can help us outrun the algorithm. Eight core human skills will be powerful differentiators in a dynamic and demanding new work arena, Clarke says.  "Forget about artifical intelligence, robotics, the future of work is about being human, everything that cannot be automated" says Clarke.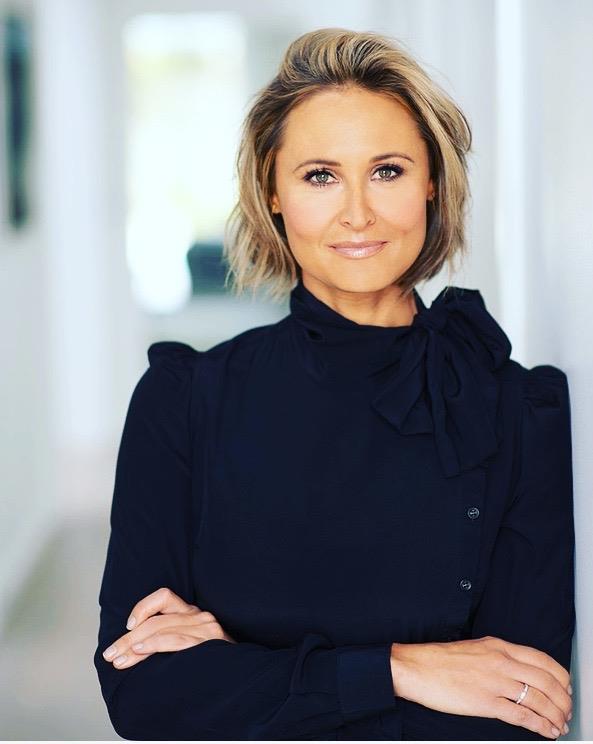 Founder of CareerCEO and Author of Future Fit, Andrea Clarke
As artificial intelligence is adopted in the workplace and traditional employee arrangements transform, Australians are headed towards a less structured work arena. For CEOs, the future of work means re-imagining talent models, re-skilling their workforce and re-defining business practices. For employees, it means understanding that responsibility for finding, securing and delivering work is shifting to the individual in ways we have not seen before.
"While the fault-line is clear, so is the opportunity: those who take 'human skills' to the next level, will be powerfully differentiated in a dynamic new market," says Clarke, the founder of executive training program, CareerCEO.
For CEOs, Future Fit will offer a clear roadmap for the specific skills required to re-skill staff, allowing them to close the skills gap that will ignite the innovation needed for their business to pursue new market opportunities and increase employee engagement.
For individuals, Future Fit provides a clear guide on the specific human skills required to keep them relevant and competitive – and tactics on how to develop each of them.
Thanks to a compelling foreword from Australia's preeminent demographer Bernard Salt AM, Future Fit is securing considerable buzz amid professional circles – corporate and non-corporate alike.   
"The present and the future belongs to the skilled, to the agile and to the resilient ... this is what Future Fit is all about," says Salt.
Clarke is a former Washington DC News correspondent, humanitarian aid worker and communications director. In 2012, she founded CareerCEO, one of the fastest-growing executive training programs in Australia, working with clients such as Telstra, Lendlease and Bunnings. With a commitment to supporting professionals to leverage their capability for the future of work, Andrea speaks regularly on upgrading personal talent amid transformation and rebuilding trust in the digital era. Andrea is an authority to watch in the years ahead. 
Future Fit equips readers with a new kind of job security by urging them to invest in their human talents to remain relevant in the workplace.
Future Fit is available now on iBooks, and in all good book stores from April 2, 2019. 
"Andrea Clarke has given us such a gift with this book.  She shows us how to turn vulnerability into a strength, adversity into resilience and the rapidly changing challenges of a modern work world into opportunities to seize. It's rare for me not to be able to put a book down, but that was my experience with Future Fit. And as I navigate my career or just need a boost of confidence, I'll rely on her wise words for years to come." Laura Capps, Former Speechwriter to President Bill Clinton.
A roadmap for the confusion of the eternal 'future of work' question, through thrilling and brilliant storytelling. Funny, overwhelmingly honest and relatable."Alicia Stephenson, Director, Generational Dynamics, Incorp.
"Many parents ask me what they can do to help guide their children to future opportunities. From now on I'm going to tell them to read Future Fit." Dr Catherine Ball, Scientist, Entrepreneur & Australian Business Woman of the Year.



About Andrea Clarke
A dedicated and dynamic communicator, Andrea's scope of work has involved filing breaking news from Washington D.C., delivering humanitarian aid programs into Iraq and fighting to stop the genocide in Darfur. Navigating major career transitions, Andrea used these lessons to create 'CareerCEO' – a business that empowers people to prepare for the future of work. The CareerCEO Emerging Leaders Program is routinely delivered into top ASX businesses including Bunnings, Lendlease and Telstra.

About CareerCEO
CareerCEO is a specialist executive training business founded in 2012 by former journalist, humanitarian aid worker and communication director, Andrea Clarke. After struggling to 'find her own voice' for years as a television news reporter, Andrea made the pivot from journalism; translating her broadcast skills into the boardroom. Working closely with an instructional designer, Andrea developed a comprehensive suite of one day CareerCEO communication programs which are now run across some of Australia's most successful businesses including Bunnings, Lendlease, Orora, Telstra, ANZ, NBN, Cbus, Carnival, Thales, Cisco, ABB Engineering and NAWO (National Association of Women in Operations). CareerCEO is now one of the fastest growing executive development programs in Australia, training 600-700 emerging leaders to communicate with authority every year.