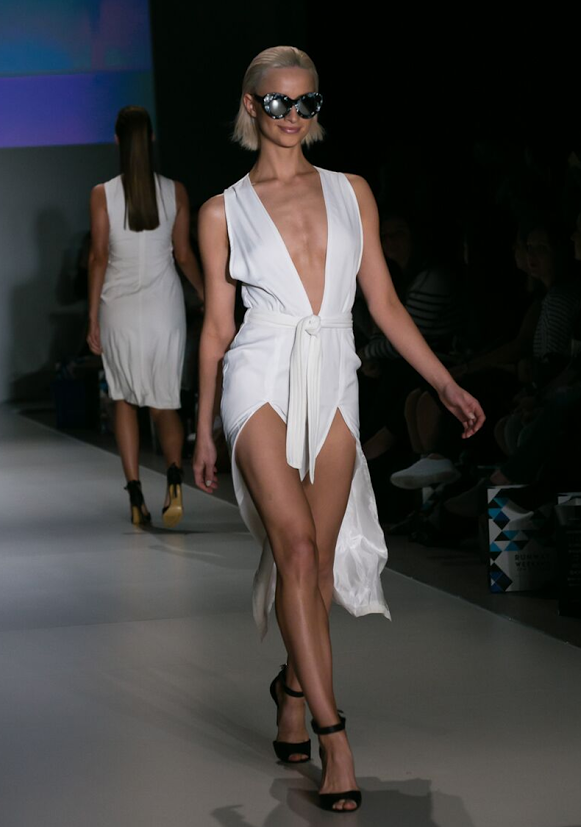 Fashion may look shiny and glamorous, but it's a tough business to get into. When you're learning about how to get a clothing line started, you realize that you need to work with a manufacturer. There are global manufacturers who can bring your designs to life. Here are some tips you should know when working with them.

Establish a Relationship

It's important to establish a relationship with every global manufacturer you work with. Provide excellent communication with your business partners via e-mail, phone, text, and factory visits. Communicate with them via video conference if possible. If your company allows for it, visit some of the global manufacturers.

Sewport CEO Boris Hodakel says that a side benefit to visiting them in person is that you get to see the world. Remember that it's not always about business. Having a casual and light-hearted relationship with your global partner will make your relationship grow. Put people first and focus on business later.

Having an open and honest relationship with global manufacturers allows you to develop a long-term relationship with them. Global manufacturers allow you to see mistakes before they happen. If you want a long-term relationship, then you should develop one. If you treat each of your manufacturers this way, then your relationship will be successful.

Do Your Research

Sometimes it's easy to get comfortable with a certain material or process. But it's also important to expand on your horizons and look for alternatives. Sometimes you want to know the difference between cold rolled steel and high carbon steel. This type of research starts off with a Google search.

The fashion industry and the materials that you work with have a history, nuances, and rules that you should get familiar with. Understanding each of these factors can help you communicate ideas with global manufacturers. You should also take the time to learn about the units of measurements for your chosen materials. This is also a good time to brush up on your knowledge of decimals, eights, fractions, millimeters, and ounces. It's imperative for preventing mistakes that could lead to costly production errors.

Improve Your Communication Skills

You may be working on a great idea for a long time. You've gone through many sketches and talk about your designs endlessly to anyone who would listen. You're excited about your new design and you want to share it with the world. But does that necessarily make you a good communicator?

Consider how you're going to communicate those ideas to your manufacturer. While your sketches may be great, those sketches may not convey all of the details you want to include. You can't assume that people will understand your sketches. This is a good time to brush up on your communication skills. It's important to explain each of your sketches in a detailed and precise manner.

Be Precise With Your Designs

Don't leave your design up for interpretation. This will cause your manufacturer to make a guess on what they think makes sense. Or, they may have to contact you to ask exactly what you mean. The good thing is that your manufacturer already knows what works and what doesn't.

Explain every detail that's important, or you'll end up disappointed when the prototype arrives. Being precise with your designs and communicate them as much as possible, so you and your manufacturer are on the same page.

Rely on Their Input

You're not the first designer that they worked with. It's important to rely on their input to see how they can transform your vision into ready-to-wear products. Your manufacturers can share their expertise. They can also let you know of any potential issues they see with your designs. Accept their constructive criticism with grace and don't take it personally.

Communicate Timelines in Advance

Maybe you need to get ready for an upcoming fashion show. Or, you have to feature your clothing in a trade show that's scheduled for the following year. Communicating deadlines and timelines with your manufacturers can help you meet them. You want your manufacturers to be on your side if you're working with a demanding deadline. You want to set clear and explicit deadlines to ensure your design is ready on time.

Ask Plenty of Questions

There's no such thing as a stupid question. When you first meet with a manufacturer, you should let them talk to you as if you're a child. Don't be afraid to ask lots of questions. One important question to ask is, "What are the top three mistakes that most designers make when working with you?"

They'll respect the fact that you're taking this relationship seriously. When you ask lots of questions, you'll find out things that you've never known before. You should take this time to have a brainstorming session with your manufacturer. Some of these questions can lead to new product ideas.


These tips should make it easier for you to work with your new global manufacturer. You should enjoy the process, satisfaction, and success that comes with making a clothing line.