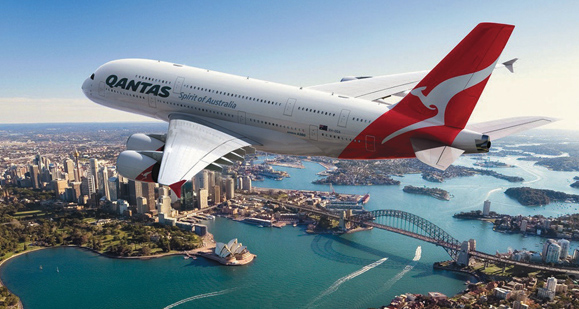 If you're looking to escape the mild winter temperatures in Sydney, why not consider a trip across the world and bask in the beautiful European summer weather?
Europe is a fantastic continent that's bursting with culture, gorgeous landscapes and amazing architecture, so you'll be completely captivated throughout your travels.
With that in mind, here are four fabulous European cities you need to visit this winter.
Budapest
Budapest is one of the cheapest European capitals to visit, but also one of the most exciting.
Now's the perfect time to head there, as the annual Budapest Summer Festival is in full swing. The festival runs from June to the end of August and consists of fantastic music, ballet, and theatrical performances.
Budapest is known as the 'City of Spas' due to its many thermal and medicinal water springs – they're the perfect place for a spot of healthy holiday relaxation. For more information, this Budapest article from travel site Lonely Planet is a useful read.
Manchester
Manchester is a magnificent British city, which more than rivals its southern counterpart, London.
It's a city that's bustling with life, so you'll definitely find something fun to do whenever you visit. Some of the best upcoming events include the Back2The80's music and film festival and the Fringe Festival – a multi-venue, interactive celebration of the arts, both of which are taking place in July.
Manchester offers everything a major city does, but one of the coolest places to visit is the Northern Quarter, which is filled with quirky shops and cafes that'll make your trip truly memorable – there's even a cat café.
Munich
Munich is famed for its top quality craft beer, so no summer trip here is complete without visiting a gorgeous beer garden or two. In fact, the airport is actually home to a microbrewery, so you can enjoy a pint as soon as you land.
You'll also be able to enjoy some delicious traditional German food such as freshly baked pretzels, succulent bratwurst sausages and tasty sauerkraut cabbage – it's a foodie haven. This German food article on Culture Trip will help further tantalize your taste buds.
Paris
Paris is one of the most popular tourist cities in Europe, home to some truly iconic spots, such as the Eiffel Tower, Notre Dame Cathedral and the Louvre art gallery – where you can gaze upon the mesmerizing Mona Lisa.
Paris also a shopper's paradise with everything from flea markets to high-class boutiques, so make sure you've got plenty of spending money saved up. There are also ample parks where you can relax, soak up some sunshine and enjoy lovely views of the city.
Travelling to Europe
The journey to Europe is long, so it's best to start it in maximum comfort by driving to the airport – you'll find Sydney Airport parking deals on Looking4.com.
Then, with your travel arrangements taken care of, you can look forward to an incredible European adventure.
What are your favourite European cities? Share them in the comments section.