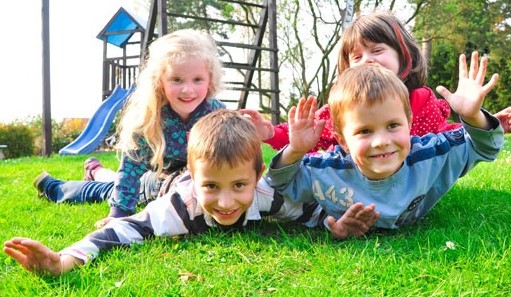 In the age of technology it becomes harder for parents to have wholesome and long interactions with their children. Kids nowadays have trouble focusing on one task for too long or even occupying theirs minds with something other than computers or mobile phones. This process sadly starts early in their lives, for example, even toddlers can be seen playing mobile games in public places. And it is parents' responsibility to occupy their children and engage them in different family activities. One of these activities perfect for socializing is cooking. Here are a few recipes you can try making along with your kids!
First we have an easy and delicious
daikon soup
. Daikon radish is an unfamiliar food for most Western kids but because it doesn't have a sharp peppery flavor of pink radishes, it should be fine even for the picky eaters. This soup also doesn't have any strong spices, only garlic which you can safely omit. It starts with the broth of boneless short rib but feel free to use store bough beef stock instead. While it's cooking, show your child how to safely cut green onions with a small knife; or if they're older, guide them cutting the radish. Then take out the rib when it's ready and cut into small pieces. This activity can be also done by a child. Sauté the daikon in sesame oil until translucent, add to the broth. Season the beef with salt, soy sauce and garlic. Let the kid sprinkle some sesame seeds on top. Bring everything together in the pot and simmer for 10-15 minutes. And the Korean comfort food staple is done!
Children love sweets, there's no denying that. A lot of them would eat candy all day long if left to their devices. Which is why making a cake together with your kids is a win-win for both parties involved! An applesauce cake is easy to prepare, can be baked in big batches and used as a breakfast option. And it has very comforting flavors of cinnamon, butter and honey that make it a great treat for anyone. You can put the required ingredients into separate dishes and let the kids put them into the bowl and mix everything together. This recipe uses raisins and walnuts in the filling but you can obviously substitute them to your children's tastes and possible allergies. Bake the cake for 30 minutes and enjoy what may become your new staple recipe!
Another sweet option is
sour cream pound cake
or
applesauce cake
. This type of cake is already known for its simplicity which makes it ideal for cooking with children. Let them help you mix the batter and spray or butter the loaf pan. This cake doesn't require any decoration but you may let your kid use their imagination and top it with some powdered sugar, jam or honey. Having fun together is all that matters in the end!