Written by

Tess Sanders Lazarus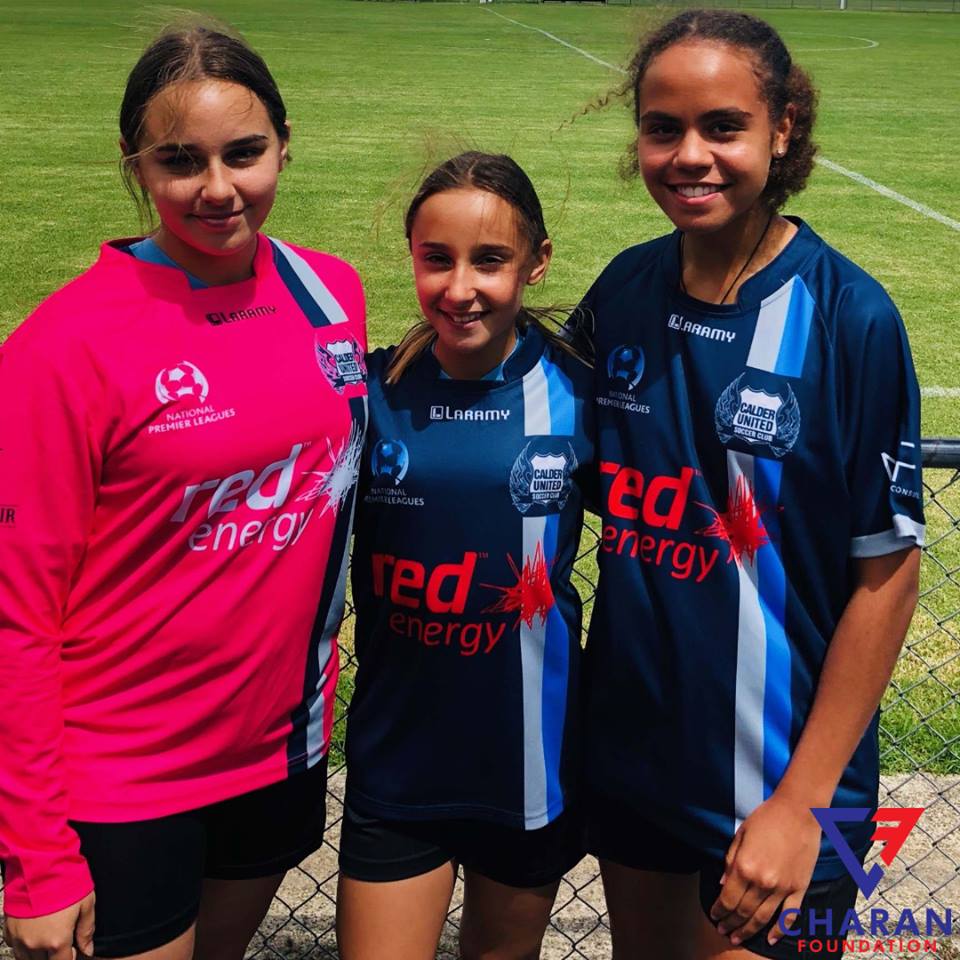 The Charan Foundation is pleased to announce the launch of its much anticipated Grant Fund program for the 2019/2020 financial year.    The program which opens on 1 July, consists of $100,000 in funding and is available nationally to individuals, programs and sporting organisations across the local community.    
This is the Charan Foundation's third grant program since launching in 2016 and it has developed an impressive reputation across the community for its dedication in not only engaging youth to participate in sport but to develop a platform for them to excel in it.   The aim of the foundation is to support children of all different cultural and socioeconomic backgrounds and to encourage participation while experiencing the physical, social and physiological benefits that sport provides.
Glenn and Nicole Walker can not speak highly enough of the Charan Foundation.   Glenn is the President of the Bendigo City Football Club and Nicole is the General Manager.   Both are voluntary positions.   Their boys play at the club in Under 12s and Under 14s.
In addition to their voluntary roles, Glenn and Nicole also sponsor the club through their business, Chateau Doré Vineyard.
"We have been lucky enough to secure funding for our club over the last few years through the grant fund and can not thank the Charan Foundation enough for their support," Nicole said.
"Being a regional club in the Victorian National Premier League, it costs a lot of money for children to participate because we have to cover travel costs on top of other costs such as equipment, club maintenance and insurances.
"Last year alone, we received funding from the Charan Foundation to meet the costs of eight players to participate, who otherwise would not have been able to afford to play.  They've also funded other club activities as well. Over the last few  years, we've received significant financial support from the foundation that has really helped our club and our community of families and players.    In fact, one of our players is hoping to make the Australian team for the next Paralympics.
"Some of our players come from different situations.  Some are refugees.  By successfully securing funding through the Charan Foundation, our club has been able to give them the opportunity to play the game they love and feel like they belong, which is so important for them and everyone in our tight little community."
The Charan Foundation was established by Atkinson Prakash and Sally Charan in 2016 after many years of personally giving and donating to their own local soccer club and to families in need of financial help to fund the cost of their children's fees. 
"As a family, we have always been community minded and thought there must be a way we can do more to help others through not only assisting them to meet the cost of sport, but to also help expand the delivery of community programs made available," Sally said.
Having been successful in business, both Atkinson Prakash and Sally Charan acted on their desire to give back and help others by establishing the foundation thereby enabling them to reach more people.   Growing up in Fiji, Atkinson Prakash Charan loved football (soccer) and always wanted to pursue a career in the game.   Unfortunately, his family did not have the means to make this possible and so even as a successful business person, Atkinson Prakash committed to helping other children to pursue their love of sport and to ensure that where possible, lack of funds did not hinder their progress or opportunities. 
Today, the Charan Foundation is one of Australia's most respected not for profit organisations.   Sally Charan is involved in the day to day running of the foundation and personally works with clubs and individuals to assist them as part of the Grant Fund program.
To date, the Charan Foundation has helped many Australian sporting organisations and thousands of children and has plans to extend its reach through the development of reciprocal relationships with other sporting bodies across the world.  
"Sport brings people together.  It provides a significant pathway for all children to work together and communicate with each other," Atkinson Prakash said.
"It breaks down barriers, builds self-confidence, discipline, leadership and trust – and creates a strong sense of community.   We feel humbled that we are in a position to be able to give something back in this way – through sport.  Sport is the greatest leveller."
Applications for funding through the Charan Foundation's 2019/2020 Grand Fund can be made online from 1 July at www.charanfoundation.com.   Grants are provided for successful applicants up to the amount of $750 per application.
Grants are available for individuals, community sporting centres, clubs, teams and recreational organisations – whether for local or recreational activities or for activities involving representative campaigns.