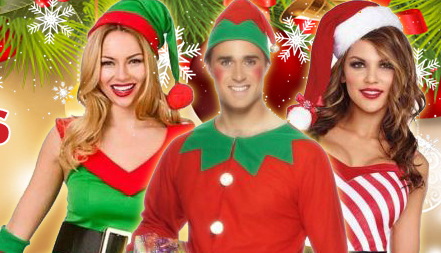 With Halloween creeping up fast, now's the perfect time to order a terrifying and creative costume that perfectly suits you. Of course, with so many themes, styles, and characters to choose from – the selection process can get a bit overwhelming.
To inspire your imagination, here's a list of stylish and on-trend costume ideas that'll get you noticed this year.
You can easily find these costumes at any reputable costume store at very reasonable prices. Plus, if you order online, you enjoy the added benefit of free shipping when you spend a minimum amount, which can be as low as $30.


Pirates
Ahoy, matey! Are ya' ready to sail the high seas in search of fun, adventure, and a glorious wealth of treasure? Well, if you wanna board this ship, you gotta look and act the part first! You just need a great looking costume.
Whether you want to be a fearsome swashbuckler, a sassy pirate wench, or a pirate captain; there are plenty of roles available. Oh, and don't forget about the accessories. Most costumes come with everything you need – like plastic swords, eyepatches, and bandanas – to help you get into the spirit.


Freak Show
Do you dare enter the dark side of the circus tent? Step inside to discover a host of weird and horrific characters, who've been rejected by society and tucked away in the corner – hoping they'll simply 'go away.'
Clowns. Pinheads. Blood curdling jesters. Cult leaders. And even zombie clowns! You'll be delighted and scared witless by the variety of characters on offer. Plus, on the off chance you want to join this psycho circus, there's enough fake blood, tattered clothes, and makeup to go around for all the freakish boys and girls!


Zombies
Will you be prepared when the zombie apocalypse strikes your town? Well, you know what they say, if you cannot beat 'em – join 'em! Become part of the walking dead (hey, at least you get some exercise and fresh air) with your very own zombie costume.
You can transform into almost any type of zombie you desire. Become a zombie nurse, office worker, gangster, prisoner, pirate, or even a cowboy! Best of all? You get all the right accessories in one transaction – like torn clothing, fake blood, contacts, and makeup (for that bruised and battered look) – to complete the transformation.


Twisted Fairy Tale
Tired of heroic tales and happy endings? So are we. Now, you can put a refreshingly dark twist on those classic fairy tales, by dressing up as gruesome iterations of your favourite characters – from Snow Fright and Alice in Horrorland, to Dark Red Riding Hood.
What makes these costumes great is, while they do retain the same characteristics of the original costumes, the dark twist really makes them stand out. So if you want to channel your inner-childhood heroes – but want to try something different – then a Twisted Fairy Tale could be the answer.


Werewolf
Get ready to howl at the moon. You cannot have a Little Red Riding Hood without a Werewolf!
There are plenty of horrifyingly detailed masks on offer – including Brown, Black, and White Wolves – which you can enhance with torn clothing, wolf paw gloves, and even a fake hairy chest. Better still, you can purchase a set of contacts (in your choice of colour), that'll instil fear into the heart of your unsuspecting victims.
Plus, if you wear this costume with your regular clothing, it gives off a great illusion that – while you were once 'normal' – you've now transformed into a creature of the night. This minor yet effective detail alone is sure to impress the crowd!


Article provided by Blossom Costumes