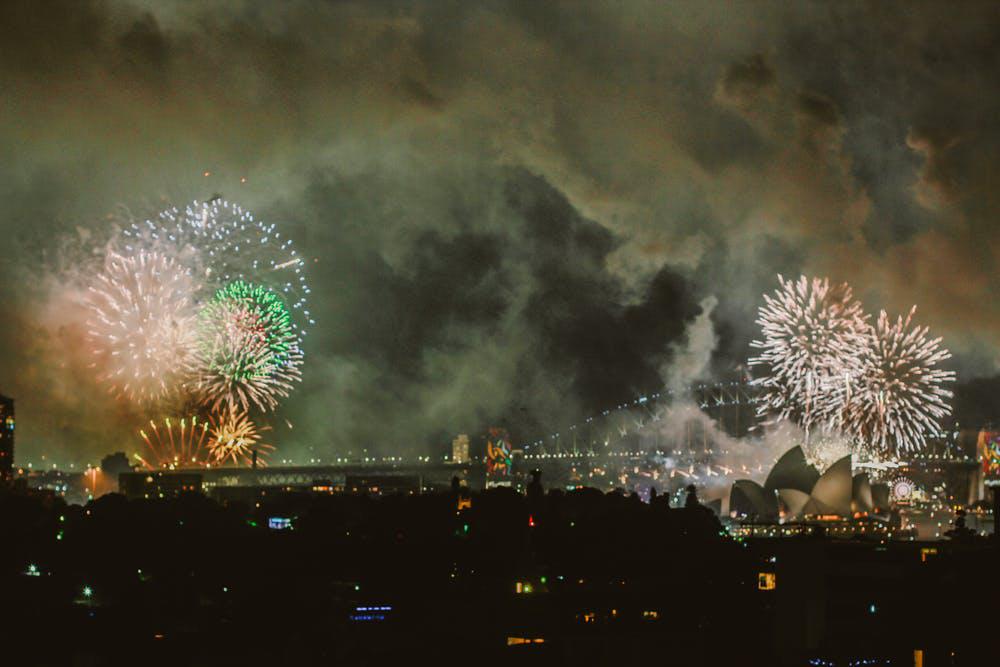 New year new me sounds familiar, but what exactly you wanted to do before the new year is a tricky question, how you can prepare yourself for new-year, what you have in your mind when you are actually gearing up for next year start it by preparing a list of goals you want to achieve in each field of your life. Your job, your personal life, your home etc.
The last phase of year is the golden time to look back and see what you did whole year 12 months 365 days, how you have spent them, how successful you were and how you prepare for next 12 months.
Apart from new year resolution and goals, there are many places around the world where people enjoy on new year eve and party all night. People gather from different cities and watch all the fireworks and enjoy. Sydney ranked number one in this celebration. For Sydney new year's eve 2019 tickets you can buy through various websites.
There are few things which we are discussing in this article about the preparation of new year.
Self-care

De-cluttering

Your achievements

Lessons you have learnt

Be grateful
Self-care:
The most important person in your life is You. You can't pour from empty cup take care of yourself first. So the first thing you do is to love yourself and take care of your health. If you see your health busy not in best condition take your appointments which are pending this year because of your busy schedule, it's time to take your appointments do your check up and take multi vitamins you have been ignoring.
Another thing you do for self-care is taking an appointment for spa and relax. Do beauty treatments, dye your hairs, take massage for your neck and back and make yourself calm and relax. This should be your priority to have some me-time.
If you want to lose weight and you are obese in nature try to divide your weight loss goal into eating smaller meals, drinking enough water, eating more fruits and veggies and avoiding junk food and scheduling gym time.
You can also take some time out and go on vacation or a day out at beach and relax. This will also rejuvenate you and gives positive vibes.
De-cluttering:
Another thing which is important is to clean up the mess around you either it's your negative emotions, experiences or the mess in your home. Do things one by one. Firstly, de-clutter your wardrobe, see which items you are not using or old enough to be used, torn and de-clutter them. For those clothes which are in fine condition and not used by you donate them to some charity, for your makeup which is expired throw them too, this whole experience will make you relax that you have cleaned the whole thing and now it's easy for you to locate the things you need.
Make the plan of using your stuff more before buying it. Like clothes and makeup. Make a list and finished them before buying another product. So you can utilize your stuff more before expiry.
Your achievements:
When you are preparing for another year take a look at your achievements, how well you have performed this past year. How many goals you have reached. It's a good thing to look past your achievements it will boost up your confidence and give you positivity to move forward in your life. If you have not reached any particular goal don't be dishearten and feel negative about it. Be bold and don't regret it. Set realistic goals this year and reach them.
Lessons you have learnt:
This past year you have to reflect around and see what mistakes you have made and lessons you have learnt. Sometimes we have not reached our desired target because of small mistakes try to make amendments and change the direction. If you want to grow in your life, whether personal or professional, you have to learn from your mistakes and make a positive mindset and think why you have reached that particular success point.
We all have to change ourselves as change is the only constant in life. So don't be rigid and change your habits. Read about the lifestyle of successful individuals. What are their hobbies and success mantras? let's say you are not punctual about time; this will create a lot of hurdles for you as you are not meeting deadlines. This year try to make a schedule and follow it to meet your deadlines. Divide your goals into sub goals and try to reach them each month. It's easier to follow small goals first one by one than setting one big goal.
Be grateful:
For those who are not grateful to people can't be grateful to God too. Be grateful to everyone who has supported you this past year. Send them letters or cards that you are thankful for their cooperation. Write a letter and describe why you are thankful for them what particular incident made you realize their importance and send it to your family, friends and colleagues.
Each night before going to bed make a list of 10 to 15 things in your head about the things you are grateful for like I am thankful for my family, my friends, the house I am living in, the food I have, the job I got, health etc. this will give you positive energy and you can help those in need as you realize there are many people who are having no family member, there are many who are with no food, no job, no stability etc.
Conclusion:
In order to grow in life, one must believe in himself. The person should see how he is spending his life and what activities a person is performing to reach its purpose. Person outlook must be positive. When you are planning for each year, look around the activities you are engaging in are how purposeful are they. Everything we do in life has a chain of reactions to be triggered. Breakdown your goals and reach them every month and celebrate it, whether it's related to your weight loss or your job.
First thing is making a plan and following it. On every success be grateful to Almighty. Try to use the stuff you already have in your house rather than spending all your money.
Make a list of things you want to avoid such as late now scheduling your routine of activities and start with the most important ones now do all activities one by one as the order of being urgent first.