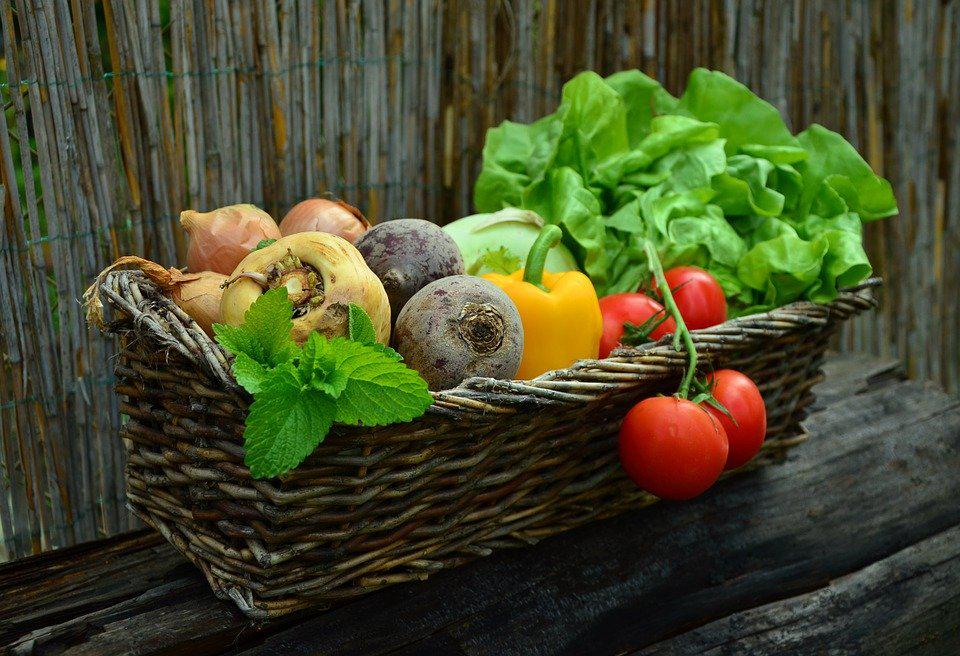 We already know that not everyone has the same metabolism – for that reason the vitamin needs of each person are different. Excessive vitamins are also harmful to our health. These needs depend largely on the work and sports activity we do.

When to take more vitamins in our diet?
In what situations should we increase the vitamins in our diet? People who practice activities such as paddle have higher nutritional needs, in addition, other factors such as stress, stress, jobs that require great attention, executives, healthcare staff and poor nutrition influence the lack of vitamins.

When to Increase Vitamin Intake?
If in addition to playing paddle tennis you have any of these professions, good nutrition and adequate consumption of vitamins becomes especially important:
Night work in rotating rhythms implies an adjustment so that the biorhythms are synchronized again.

The world of education is another area that we can't neglect. You eat unbalanced, in a hurry, do not rest as necessary and abuse carbohydrates and fats. On the other hand, the teaching profession is one of the most demanding in intellectual and psychological terms. To maintain mental energy and a satisfactory mood.

Health personnel: the activities of professionals in the health sector consist of long hours of work, in a situation of permanent stress, in an environment full of germs.

Managers, executives, managers, supervisors, and managers have a very high consumption of vitamins due to the daily exhaustion that their jobs imply.

Works with a great physical load. It is not the same to go for a hard paddle training after sitting in front of the computer or after an 8-hour waiter's day.

How to know that I NEED VITAMINS?
Fatigue, decay, and lack of concentration are some of the alarm signals that are activated when you are in a phase of vitamin deficiency.

If the causes that are causing these deficiencies are not remedied, the typical deficiency diseases will appear. These clinical conditions can be completely eliminated if there are no irreversible lesions and if we provide the necessary vitamin as soon as possible.

The first cause is to have poor digestion. That comes from an organic disorder that prevents a proper release of nutrients that food contains.

Beware of nutritional tables
The vitamin content of the foods indicated in the nutritional tables is not the same once you prepare or cook them. On the other hand, the value assigned in the tables does not mean that this amount reaches our metabolism without decreasing. There is a natural loss. The tables refer to fresh and raw foods. Light, oxygen, heat, cooking (boiling, cooking, cooking, baking, steaming, frying) crushing, or peeling food considerably reduces the vitamin content of the food.

The Importance of Vitamins in sports
Another significant cause that refers to a healthy activity, such as the practice of paddle tennis or any other sport.

Physical activities cause an increase in vitamin needs, which will be covered with a varied and balanced diet as the example set forth here.

But there will be situations, such as travel, competitions, training starts after long inactivity, injuries, etc. in which the diet cannot guarantee the necessary vitamin intake, and a suitable and supervised supplement would be provisionally indicated

To properly take advantage of the proteins, fats, and carbohydrates we consume, nutrients that supply energy to our body, the metabolism that is the engine in our body and food "gasoline", which the engine converts into this energy.

But all engines need lubricants to function properly.

Importance of Vitamins
Vitamins are one of those "lubricants" most important is in our metabolism. Applied to nutrition, the term metabolism means eating food, transforming it into energy, building organic matter and eliminating surpluses. Therefore, without a doubt, the intake of vitamins will be one of the fundamental things in the nutrition of a paddle player.
Do not give up vitamins in the winter. You will not have a noticeable shortage in late winter and early spring. To do this, it is important to adhere to the basic recommendations of a healthy diet.

Vitamin Rich Foods
Spirulina is also one of the most amazing ways to boost your vitamin intake. And since there is a little sun in winter and early spring, it would not be out of place to visit a solarium. Do not forget about foods rich in fat-soluble vitamins A, D, E, and K. According to a Harvard study, they are found in foods of animal origin, such as eggs, milk, cottage cheese, sour cream - where there is fat in which vitamins can dissolve. Vitamin D is also synthesized in the body via ultraviolet radiation.

Organic
Try to choose products grown at home. When animals, vegetables, and fruits are grown in their own household plots, they contain far more vitamins and nutrients than those grown with fertilizers. It is better to buy vegetables and fruits in the market, but only if you know that they themselves raised them in their garden. It also makes sense to pay more and purchase products in eco-shops.

Porridges
Do not neglect porridges. Buckwheat, wheat groats, unpolished rice are very rich in vitamins. A bowl of cereal should make up the bulk of the diet - 1-2 porridge meals per day. Coarse wheat pasta is also useful, they contain dietary fiber rich in vitamins and minerals, which contribute to normal digestion, maintaining a healthy microflora in the intestines.

Avoid Yeast
Discard white yeast bread in favor of whole-grain baked without yeast. Yeast causes fermentation in the intestines, which interfere with the absorption of vitamins.

Veggies and Fruits knowledge
Eat more vegetables and fruits. In winter and early spring, most vitamins are stored in root crops: beets, radish. It is also important to remember that a root crop like potatoes is not a vitamin product. This is a starchy product that triggers fermentation processes, which, as already mentioned, interfere with the absorption of vitamins. If you are already used to eating potatoes, then it is better to steam it or bake it and eat it with a peel. The peel contains the most vitamins and other beneficial substances, including fiber. Fried, boiled potatoes and mashed potatoes will be only carbohydrate food that does not bring any benefits to the body.

Conclusion
If you're planning to boost vitamin intake, it's important that you do it right and everlasting sources rather than depending on just the supplements. Above mentioned tips will help you set the optimal vitamin intake regime.