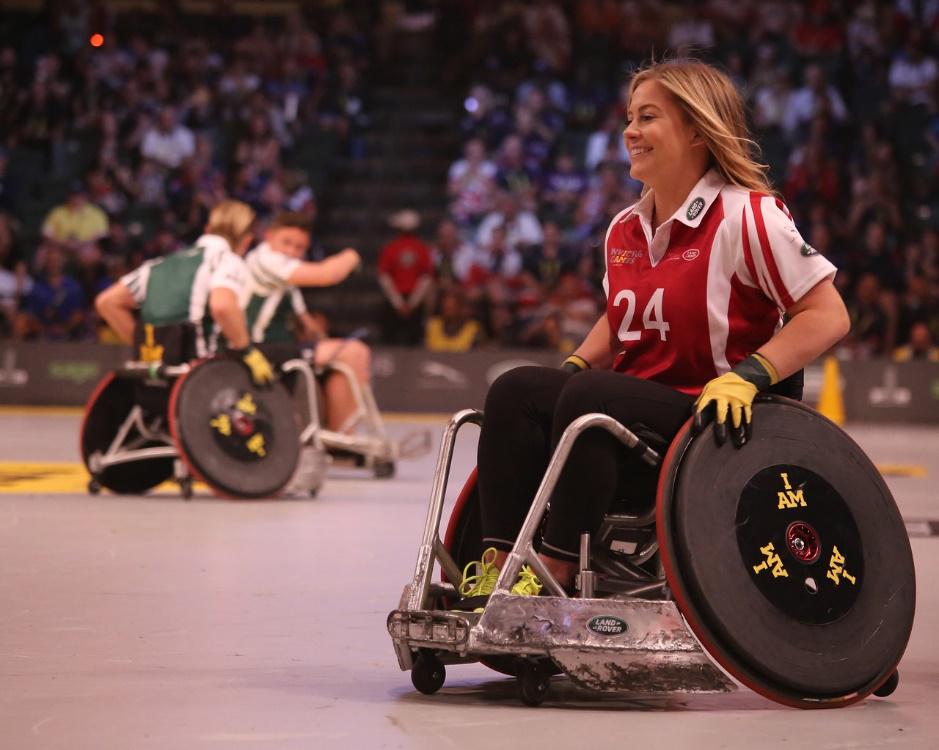 Disabilities have many forms, and it is not limited to physical inabilities alone. Experts have developed many technologies to help the disabled and disability aids gold coast has the most updated equipment. Gone are the days when the differently-abled people were confined to one room and couldn't do much. Here are ten things about disabled people that you should know.
They Have A Strong Will Power
Battling a physical weakness and disability is not easy; mental toughness is the key to overcome the fears it brings. Their determination to achieve their dreams make it possible for them to have strong will power. They come up with ideas to make their life better and don't dwell in a stream of misery. Let's not deny the fact that it needs time and energy to come out of the trauma. If the disability is by birth, then children need attention and care to make them realize that they are equally important. If the families give them confidence and love at an early age, then they grow up as adults with strong will power. They will learn to make peace with their body. You help them with their exercise and everyday food.
They Need Special Care
Happiness is the key to be content with your life; people with disabilities fight against the stereotypes in society. They need special care and access to equal opportunities in every field. With opportunities, they need a proper environment which is safe for them. Some are lucky that they grow around people who are accepting. Differently-abled people trust their capabilities, and that's what keeps them content with life. Life may not be smooth for them, but they have the potential to overcome all the barriers in life. Isolation is not healthy for them, and they too need friends and a community who welcomes them. Caring also means setting realistic goals for them, this will not give them false hope, and they will realize the possibilities.
You Should Be Patient And Tolerant
If you have a loved one at home with a disability, then you will need to be more patient and tolerant. They have special needs and being unable to do certain tasks can make them angry, but this is where your patience will work. Disabilities can be physical and mental, and it's more challenging to deal with mentally disabled people. Their body and mind won't allow them to respond in a normal way, and they need personal assistance at every step. To do this easy, observe them for a few days and know their needs, don't be rude and loud while talking to them.
They Have An Accepting Nature
When you start spending time with them, you will realise they are very accepting and fun-loving. They are well aware of their condition and want to be appreciated for their effort. The non-disabled community must try to make things easy for them by providing appropriate resources.
Bring Them Towards Life And Support Them
The first support that you can provide to any disabled person is to facilitate him with healthcare. Negligence and lack of healthcare can make the disability worse. There are schools specially designed for students with disabilities, and experts draft their curriculum and physical activities. Make sure to make full use of this school system and register them there. Chronic health conditions have increased the percentage of people with disabilities.
They Are True To Themselves
The world has many things to learn from people with disabilities, and they are true to themselves. Being true to themselves means they accept themselves first, they learn to be happy in a broken body.
Weakness is Just A Word For Them
For physically different people, weakness is just a word; they are people with strong personalities. You will learn from them, and their patience and view about life will teach you that happiness comes from within.
They Are Active In Sports
Special Olympics is the answer for people who think to be different means they are good at nothing. The first Special Olympics was held in 1968, the inspiring stories of hundreds of athletes turned it into a famous event. Athletes with physical and intellectual disabilities participate in Special Olympics. Athletes with Down syndrome and fetal alcohol syndrome are encouraged to take part and are trained by their coaches. They go through training and exercise to reach the big event, many special athletes from around the world compete to prove themselves. The potential and determination they carry needs polishing and support. So, they are found to be more proactive as compared to normal athletes.
They Are Conquering Every Field
The career areas have increased for people with disabilities. Technology has also made it easier for them, earn at home jobs connect them to their jobs through the internet. Accounting, pharmacy, vocational counselors, freelance and almost every field has scope for them. Colleges and universities have special seats for them, and the government offices have reserved jobs which are assigned only to differently-abled people.
10 Being Different Is A Chance
Standing out from the rest means you have a chance to inspire others and make a difference. Many motivational speakers are people with disabilities, who have taught the rest that for happy living, you need courage, motivation and will power. These speakers are influencers who teach you to accept your body and be kind to it. So one gets a chance to look different among various people, and it also gives them a chance to influence people.
Conclusion
Disabilities can be by birth, and in some cases, accidents are the cause of it. All you need to do is to be kind and humble with the differently-abled people. .Differently-abled people are the most beautiful part of our world, and we should take care of them. These strong people of our society have made their mark on almost every sector, and they need your support, help them to realize their potential.