Written by

Tess Sanders Lazarus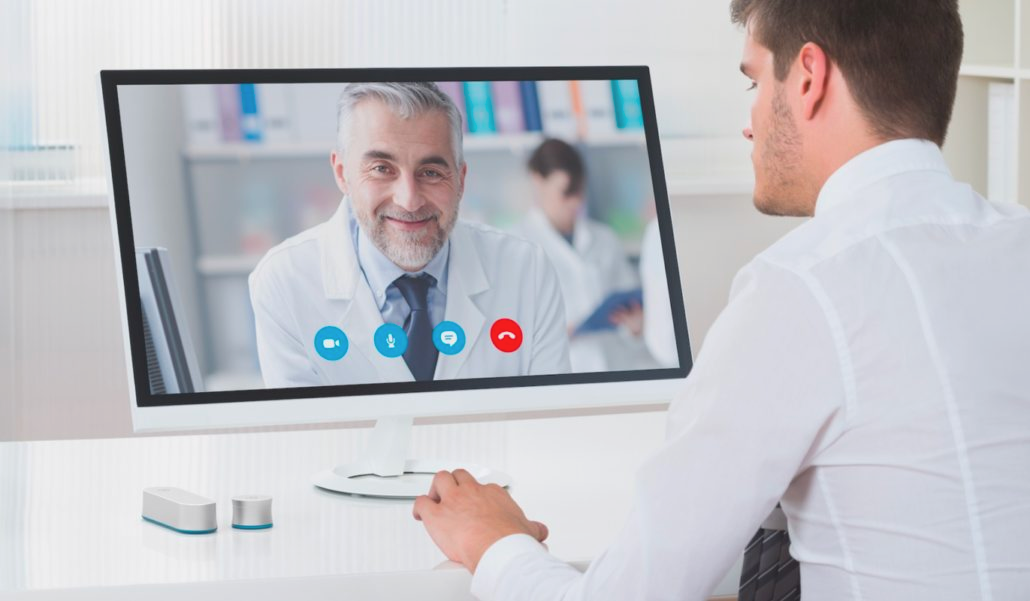 Internet health services could be the future of the Australian medical profession.  Internet health services use the internet and internet based facilities like Skype, Zoom and other technology to provide medical advice and health advice online.
Muhammad Mohsin, a doctor himself, is the founder and CEO of Prime Medic, a recently launched Australian internet health service that provides online video consultations, prescriptions, medical certificates and referrals.  Dr Mohsin is on a mission to make health care available and accessible to all Australians.
"Internet health services are expected to be a major technological disrupter to the medical profession in Australia. Instead of sitting in waiting rooms and reading boring magazines for hours, Australians will be able to hear expert medical advice from the comfort of their own home," Dr Mohsin said.
"We are living in an age where people are more busy than ever.  People are working two or more jobs, working shift hours, doing side gig work, raising kids while also trying to generate an income.  People do not have time to sit in waiting rooms anymore. 
"The other issue is that not only can people not afford the lost time, they can't afford the price of going to the doctor.   Some people are being charged $160 plus just for a basic consultation."
Prime Medic has only just launched and already it is growing at a rapid rate.  In its first few months of launching, Prime Medic had almost 7,000 unique monthly visitors, over 10,000 registered users and over 6,500 consultations conducted.
Prime Medic offers online video consultations with its teams of expert doctors. A video consultation is essentially a Skype session with an expert doctor.
"It can be incredibly difficult for a lot of people to access health professionals in Australia. Whether due to geographic or time constraints, going to the doctor can be seen as inaccessible for many Australians," Dr Mohsin said.
"Prime Medic is really useful and convenient for Australians living in rural and remote areas. Due to the lack of competition, doctors in remote areas can be booked for weeks before patients can get a consultation. It can take weeks for Australians in remote areas to seek the medical advice they need.  In many cases, people have to travel for miles and miles – which makes going to the doctor a significant challenge.
"For parents with kids, it can be extremely difficult to go to the doctor, especially when you have to take the whole family with you.
"Using Prime Medic is so easy.  You just need a device with an internet connection.  Simply register online, select a time when you're available and expect an online video call at your selected time slot. There are no waiting times and even if your doctor is late, at least you get to wait at your own home rather than in a boring waiting room!" 
According to Dr Mohsin, visiting the doctor in-person actually carries with it a number of potential risks that Australians sometimes do not fully appreciate.
"There are a lot of potential risks associated with visiting your doctor in-person when you're sick. When you're sick, you may not be in the best position to drive to your doctor. You may get to the doctor, only to be met with hour-long delays," Dr Mohsin said.
"Visiting your doctor in person can also put yourself at risk of contracting further diseases from the people you interact with at the doctor. You also run the risk of spreading your own disease to others.
"Understandably at the moment, there is a lot of concern around the coronavirus.   People are avoiding public places and going to the doctors because they are scared of contracting the virus.  This is another reason why internet based health services are also growing in popularity.  People can see a doctor online in the safety of their own home."
Internet based health services like Prime Medic also offer refills on repeat prescriptions. Any urgent medications such as antiemetics, antibiotics, Redipred, Ventolin, etc, can be collected from your local pharmacy store straightaway after consultation.
"By using internet based health services like Prime Medic, Australians can have the prescription drugs they need delivered to their doorstep without having to leave their home to visit a pharmacy. We also offer online referrals to specialists," Dr Mohsin said.
Internet based health services like Prime Medic can provide online medical certificates. This is expected to be a useful service for Australian workers and students on 'sick-days' who need proof of their ill-health to justify their absence.
"When you're sick and can't go to work, the last thing you want to do is go to the doctor. If you can't go to work, why are you expected to sit for an hour in the waiting room of your doctor's surgery? With Prime Medic, you can receive a medical certificate from the comfort of your own home," Dr Mohsin said.
Prime Medic is available to anyone living in Australia, regardless of citizenship or visa status. Prime Medic cannot provide services to anyone outside of Australia.  Medicare does not cover Prime Medic's services. Patients must pay online for the Prime Medic services they use.  With consultations starting from as little as $29.99, Prime Medic is experiencing rapid growth across the country. 

primemedic.com.au