Written by

Katherine Guzman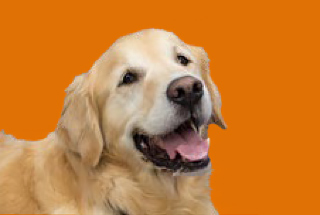 Has your dog ever licked you? Does it lick all the time? Are you worried it might be a symptom to a life-threatening disease?
Well, there's absolutely no need to worry. Your dog isn't going to die very soon. Our dogs lick us because it's how they show their love and affection to the people who take care of them, feed them, and raised them.
It is no secret that dogs are best friends to man. We all have best friends, whether it would be a person, a dog, cat or hamster. And it's quite obvious that our dogs love us, too. They treat us like their best friends.
So, why does your dog lick you?
Even though dogs mainly lick us to show us their love and affection, there are a few reasons why they lick us so frequently.
Dogs do these things in order to show us their affections since they can't really communicate with us in any language.
They like the salty taste of our skin. Most of the dogs out there really love licking the salty taste of your skin.


Dogs use their tongues as a sensory organ as they can't feel things with their paws.
Licking for affection helps to release endorphins that will calm them.
They are bored and are craving for attention.
Is there a way for dogs to stop licking?
If you find that your dog's lick is too much for you, there are a few tips on how you can stop them from over doing it. Here are some ways that can help you to stop them from licking too frequently:
Use different perfumes. Dogs have very sensitive sense of smell. They will get overly excited when they sense someone familiar nearby, thus rushing over to lick them. Change your scent either by using different perfumes or body wash. You can try using a scent that your dog does not like. This should be enough to stop them from licking you too much.
Get them their favorite toys or snacks like Yoghurt drops for dogs to distract them. There are a wide variety of toys available for all types of dogs. You can refer to this Well Pet shopping guide where it provides a whole range of reviews for dog treats, toys, beds and many more. Remember to get those toys that are chewable as dogs love to chew on almost anything and everything. It is a good form of distraction for them.
Adequate training can help to curb the problem altogether. Training dog is easy though it requires lots of time and patience. Reward your dog when they managed to perform the desired behaviors. As time goes by, they will learn that licking lesser is better than licking excessively.
Well, taking care of a dog isn't an easy feat. But they do provide a good companionship that you might not be able to find elsewhere. Dogs are loyal and sensitive; they know who are truly good to them and who are not. If you would like to broaden your knowledge about dogs, do check out this Facebook page to find out more dog related tips.