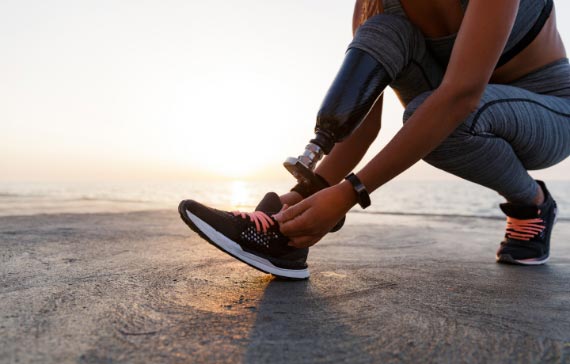 If you've never dealt with NDIS before, it can be overwhelming to navigate. While there is a huge range of supports, services and assistance available, it can be daunting to take all of the information in. However, the NDIS is there to help, and by reaching out, you'll be able to access the supports needed to make yours and your child's life easier.
While the information below is not exhaustive, here are some of the ways NDIS can help if you're raising a child with a disability.
Finding the Best Community Supports
The NDIS is all about connections. Specifically, connecting you with the appropriate community supports, services and funding you need. Many people around Australia are raising children with disabilities, and the Government has identified a need to make services more available to parents.
Supports in your local community could be any number of things, including educational, rehabilitation and activity-based. It could be assistance with home-care, medical support or specialist disability providers. The beauty of the NDIS system is that everyone's plan looks different. You have a lot of involvement in determining the services and supports you need, and the NDIS is there to help connect you to them.
Early Childhood Partners Help with NDIS Requests and Plans
The Early Childhood Early Intervention (ECEI) program was put in place to help parents with children between 0-6 who may have a developmental delay or disability. The NDIS has Early Childhood Partners throughout the country, and they'll connect you if concerns about your child's development have been raised.
Early Childhood Partners can help you access supports and services in your area, provide short-term early intervention and even help you request further NDIS assistance. As specialists in early childhood disabilities, your Partner will also help you develop an NDIS plan.
Individual Plans for Your Unique Situation
An NDIS plan looks very different from person to person. The idea is to have tailored plans and funding to help all families access the support they need. NDIS takes into account that not all disabilities are the same, and not all family situations are the same. Effective
NDIS plan management
should help you access funding for all the services you need, and none of the ones you don't.
If you're raising a child with a disability, NDIS plans are crucial to ensure you get the right support, when you need it. Plans can also be reviewed and changed, should your circumstances change.
Assistive Equipment and Home Modifications
Many families raising a child with a disability will require specific equipment to help with day-to-day care. There are various levels of assistive technology available, depending on each family's circumstances. NDIS helps not only with funding, but with accessing the right equipment.
Some families will also need home modifications to make everyday tasks possible. Again, the complexity of those modifications will vary between families and can include the layout, structure and fittings of the home.
Overall, the NDIS is there to help you and your family meet your child's needs. If you need assistance, be sure to look into the support and services available to your specific needs.