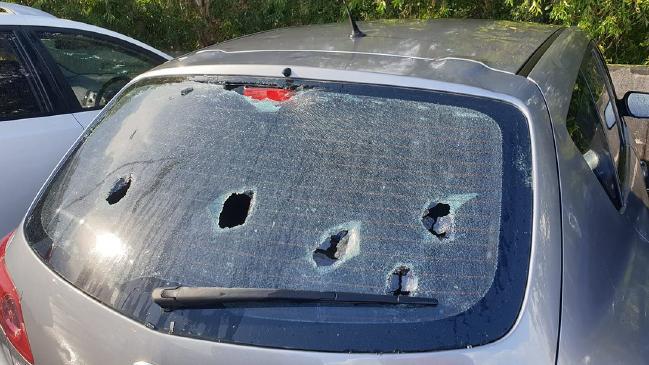 Few turns of events are more painful for the proud car-owner than a bout of heavy hail. While most engine or internal issues can be fixed by a nimble mechanic (and a hefty bill), the dimples caused by a hailstorm or heavy winds can be irreparable. If left unprepared, you leave yourself open to serious damage – and, once the storm clears, you could find your car's value slashed by up to a third.

As recently as January 2020, a severe thunderstorm hit Melbourne's suburbs, bringing down golf ball-sized hailstones which damaged cars and houses and brought traffic to a standstill. As such, these five simple steps will put you well on your way towards a well-protected vehicle, whatever the weather happens to throw at you in the future.

1. Plan ahead

Much like any other facet of motoring, it always pays to plan ahead. Planning to hit the road in winter? Check the weather report for heavy winds, sleet, or hail. This is a good idea in terms of driving more broadly (you should always be aware of driving conditions before taking to the road), but it can also help you to avoid hail damage.

2. Seek cover

Aware of an incoming storm – or perhaps you've been caught out in one? It almost goes without saying, but seek shelter immediately; a covered parking garage and/or service station will provide the best protection. In a hailstorm, this isn't just about protecting your car – it's also about protecting yourself. Chips or cracks in the windscreen can appear suddenly, interfering with your vision or distracting you when your attention is most needed.

3. Blankets/car cover

Living in a city with unpredictable weather, preparation pays. But, once again, it goes without saying that you'll likely find yourself caught out at some point, through no particular fault of your own. Plan with the worst in mind, and carry a car blanket or hail car cover at all times (these can be sourced from most major auto retailers). While they may not offer complete protection, a blanket or cover can dramatically reduce the damage to the body of your vehicle – particularly the hood and the roof.

4. Choose the right insurance for you

Comprehensive car insurance can help offset the damage from hailstorms; though major providers don't go so far as to offer a specific hail insurance policy add-on. And since most providers won't allow changes to deductibles in the lead-up to major weather events, it's important to check that you've selected the right policy to fit your needs.
If you live in an area prone to inclement weather or hailstorms (or if you don't readily have access to a covered parking spot), including hail cover in your plan can be a wise decision. Not only can the bill for hail damage all too often run into the thousands, but it can leave you without a car for days or weeks – which, in turn, can impact your ability to get to work or school.

5. Get to a car repair panel shop

If your car has been caught out in the worst of a hailstorm, don't jump to conclusions. It's worth remembering that this doesn't necessarily mean it will be sold on for scrap and/or spare parts – seek a professional opinion from an authorised vehicle assessor at a panel shop.

Assessing the damage to a vehicle after a hail storm can be a much more complex process than most owners realise. While damage that is purely superficial can impact the vehicle resale to a surprising extent, it is unlikely to affect the car's roadworthiness (so long as the paint has not been cracked or chipped). On the other hand, windscreen, mirrors, and light lenses need to be fixed to keep the car on the road.

In addition to finding out what kind of damage your vehicle has sustained, you might find there's an affordable and convenient fix. Paintless dent removal and scratch repair services, like those offered at a Car Accident Repair Centre can help you get back on the road looking good as new.