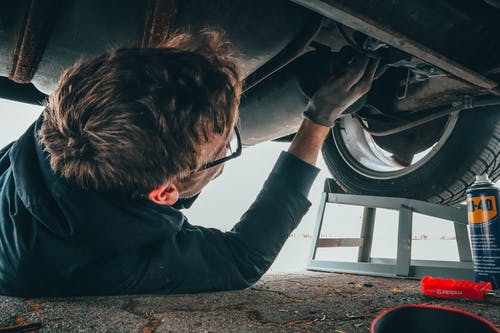 Being a driver doesn't mean you need to know absolutely everything about cars. However, there are some basic car skills you should never hit the road without. The problem is that when it comes to basic can maintenance, many drivers are asleep at the wheel. If this is the case with you and you've decided to change that, you've come to the right place. Here are five basic car skills everyone should know.
Change a tyre
Every driver knows that flat tyres come at the most inconvenient of times. It could happen on your way to an important business meeting or in the middle of a storm. The point is, if you have to wait for a road assistance to come and change your tyre, you'll spend a lot of time on the side of the road. The good news is that changing a tyre is relatively simple and every driver can do it. As long as you have a jack, wrench, and a spare tyre, you're good to go. Just raise the vehicle with the jack, unscrew the log nuts and remove the flat tyre. You can then mount the spare tyre on the lug bolts and tighten the lug nuts. Your spare tyre will, without doubt, last long enough to take you to a technician.
Know your oil
Oil is one of those things your car simply can't run without. It cools, cleans and lubricates your engine. In other words, it keeps it working. Wait too long to replace the oil, and your engine could get contaminated with dirt and debris. Luckily, it doesn't take much to learn your oil. Start by taking a look at your car's manual and identifying the type of oil in your car. Most modern cars can go about 16,000 km without an oil change, which is awesome compared to older cars that could only last about 5,000 km. Another important skill includes checking and changing oil. Most manuals come with a detailed description of how to do this.
Check your exhaust system
The exhaust is another vital part of your vehicle. It's a component of your engine's emission system, and driving with a broken exhaust is impossible. Therefore, in order to avoid getting stranded on the road, knowing how to check your exhaust system is a must. There are a number of easy exhaust checks that can be performed by absolutely everyone. For example, you can scrape away the surface rust and look for small holes in your exhaust system. Another thing to do is to inspect all the joints and connections, and check if the clamps need to be tightened or replaced. Most parts of your exhaust system can be replaced with very little trouble if there's a need to. Make sure you opt for quality parts such as XFORCE exhaust products to prolong the life of your exhaust system.
Clean your windshield wiper blades
There's no point in seeing a mechanic for every little issue you have in your car. So, if your windshield wiper blades, leave blurry streaks or smears on your windshield, you should be able to take care of it yourself. When you first notice streaks or smears on the windshield, don't immediately go and get a new set of wiper blades. Instead, put a little windshield washer fluid on a rag and clean them. That might be enough to get the job done. If it's not, you can head to the store and get a new set. It's always a good idea to go for a renowned brand such as Bosch or Goodyear, especially if you don't want your blades to freeze during the winter. Additionally, make it a habit of popping your hood and checking your washer fluid levels every month.
Check your engine coolant
Another important thing you should know how to do is check your engine coolant. It's the fluid that keeps your engine from overheating and freezing during the winter. Depending on the type of car you own, there are a few places where your engine coolant reservoir could be. Your safest bet is to read the manual and identify the reservoir. When your engine is cold, your coolant level will be at or just above the "cool" mark on the tank. In that case, you don't have to add more fluid to the reservoir. If the coolant level is below the "cool" mark, it means you need to add more. Slowly pour the fluid through the funnel until you hit the "cool" mark.
None of these five car skills are difficult to learn, and they can make any driver's life much easier. Even if you never did any of these things yourself, giving it a go is a great idea. It'll save you time and money and help you avoid getting stranded on the road.