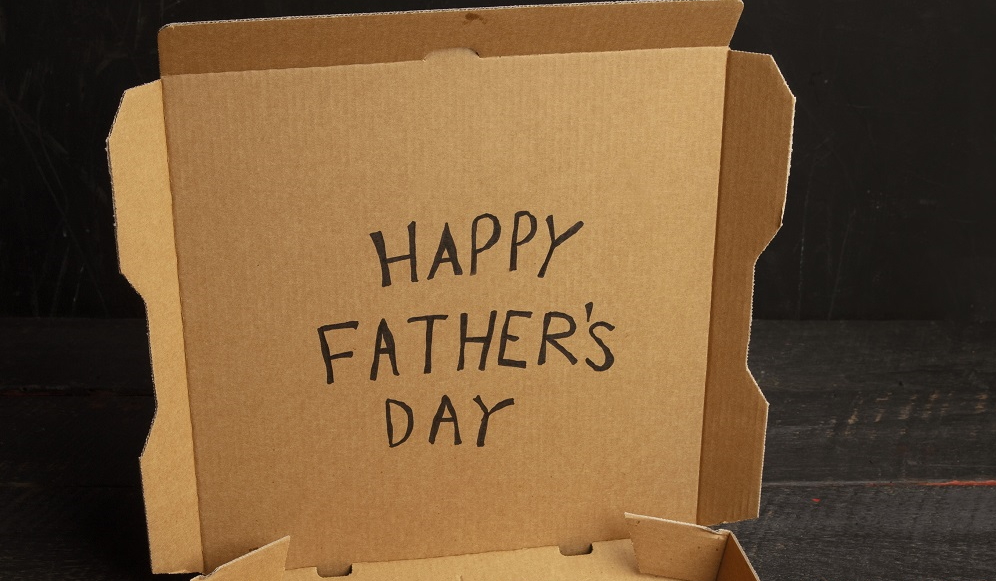 Father's Day will look a little different this year with COVID-19 restrictions prohibiting some families from coming together as they usually would.
In fact, a recent survey via Domino's GPS Driver Tracker found more than 60 per cent of Aussie pizza lovers will be unable to see their dad this Father's Day.
But just because you can't celebrate in person, doesn't mean you can't still send dad a cheesy surprise to let him know you're thinking of him. And what's cheesier than pizza!? Ok... maybe socks and jocks, but we think he will love pizza even more!
This year, Domino's is giving people the opportunity to send their dad pizza with a special Father's Day message on the inside of the box.
Domino's Australia and New Zealand CEO Nick Knight said the Company is all about bringing people closer through pizza no matter how near or far they may be.
"In some locations, a lot of the activities that we used to take for granted like a family BBQ or simply being able to give dad a hug have been put on pause due to COVID-19," Mr Knight said.
"But even if your dad lives in another state or is in self-isolation, it doesn't mean you can't still let him know you're thinking of him with a safe, piping hot pizza delivery.
"Everybody loves pizza and with Domino's Zero Contact Delivery, it's the tastiest and safest gift you can give this Father's Day – especially to those in lockdown who may be sick of cooking or deserve a treat.
"Plus, to make the delivery even more special, the team will write Happy Father's Day on the inside of the box!"
Domino's often gets requests for messages on the inside of the box, from writing jokes to drawing dinosaurs and everything in between. We've seen an increase in requests during the pandemic, with people wanting to let their loved ones know they are thinking of them. This will be the first time the Company is officially giving customers the option to include a message on the box when checking out.
To gift your dad a pizza this Father's Day, simply head to the Domino's website or ordering app, find your dad's favourite pizza and then opt in for 'Gift a Delivery for Father's Day' when checking out. Pizzas with a message on the box are available for pre-order from August 31 until Father's Day.