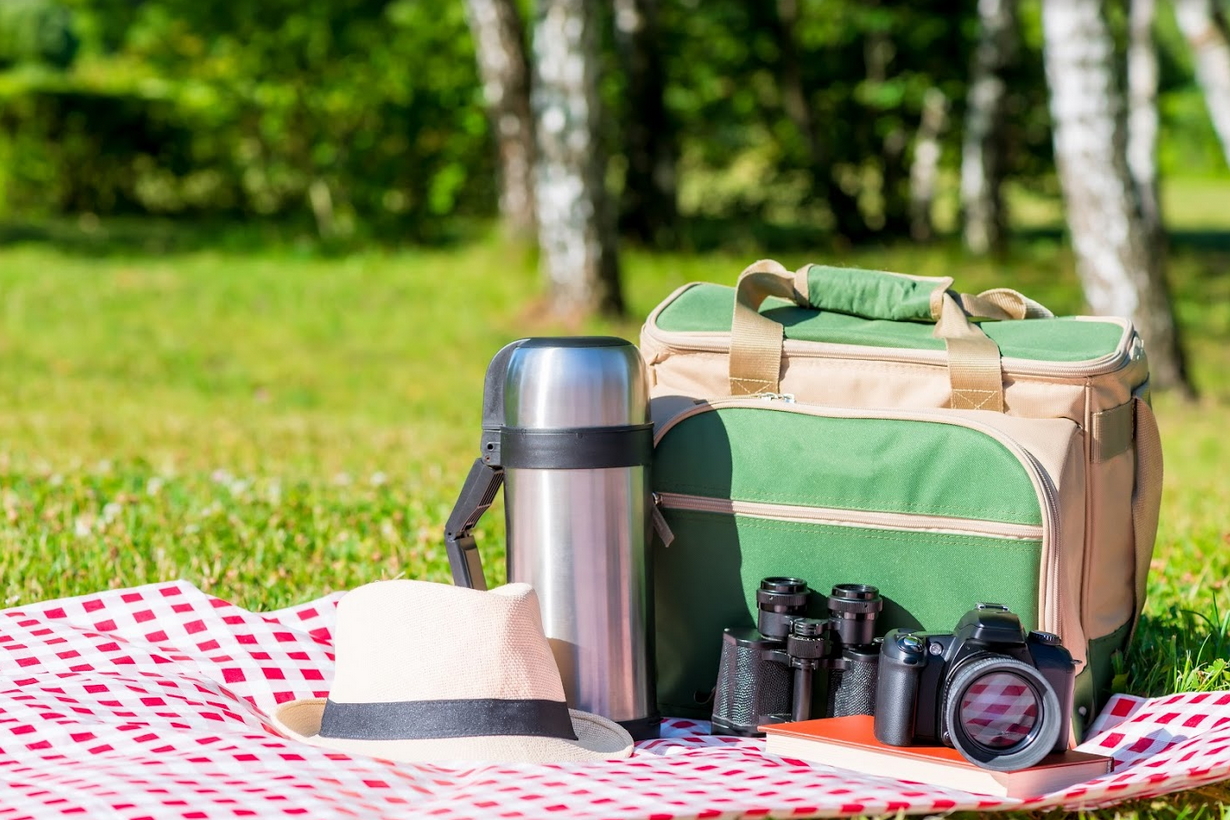 While any cooler will essentially make your stuff cold, not all of them will make the perfect travel companion. When you're setting out on a long and tricky trip, you have to consider a host of factors, from the power source to cost, to choose the most suitable cooler bag for all your needs while you're on the go.
You don't want to reach your destination and realize your cooler bag is too heavy or doesn't have freezing capabilities. Also, if you're going on a company trip, you might want to look into
custom printed coolers
. These bags can be designed to have a business logo and other company credentials imprinted on its outer fabric. This makes them excellent options for business branding.
Below is a list of things to help you look for a good cooler bag to make your travels more convenient:
Capacity
One of the most important factors to consider before taking a long trip is your cooler bag's storage. If you get one which can't accommodate a lot of stuff, you'll regret it later. On the other hand, if you buy one that's too large, you'll find it harder to lug around, especially if you're on an upward hike to the mountains.
Fortunately, whether you're making an online or
in-store purchase
, every cooler bag will list the size and dimensions. To further help prospective buyers, some sellers also go as far as listing the number of drinks you can store inside.
Gauge your storage needs before choosing your travel cooler, and you'll have a much easier time picking one that meets your needs.
Portability
If a cooler bag isn't lightweight, there's no point in buying it. If you buy one that's too hard to carry around or takes a lot of space in your car, you'll struggle to take it along on your travels.
Look for features like strong handles and wheels to help ease transportation. You can also check out online reviews—reviewers often leave comments about whether a cooler was easier to travel with or not. And this goes without saying: Any bulkier model will instantly become even bulkier when clogged with drinks and eatables, so keep this in mind as well.
Features
What purpose will your cooler serve? If you're going on a long trip and want to store items, such as meat, that have a really short shelf life, consider getting a cooler with special capabilities like freezing. You'll find plenty of multifunctional travel coolers out there. Your job is to narrow down your preferred features and then take your pick.
Temperature
Not all cooler bags can be adjusted to the same temperatures. Some are great for storing a few cold drinks but fail miserably when something like ice cubes and ice cream require their cooling facilities.
Before traveling, factor in what you're most likely to store in your cooler bag and how cool you need those items to stay for the trip's duration. Just like storage capacity, every cooler bag will have temperature ranges listed to help you make the right choice.
Power Source
Travel coolers require a power source, which can be a problem when you're traveling. Most have adaptors which can be easily plugged into vehicles. However, if you're connecting your travel cooler to your car, you need to make sure it won't drain your car's battery.
Keeping a few beverages cold isn't worth taking the risk of being stranded in the middle of nowhere. Read the product descriptions so you won't buy a model that'll suck so much energy out of your car that it breaks down. Find out power sources your cooler bag supports, and whether it comes with all the adaptors or if you'll need to purchase them separately.
Cost
Travel coolers have a variety of price tags, but the good ones are generally expensive. However, buying a high-quality model for far off
travel destinations
can save money in the long run. You won't have to load up on cubes of ice on every stop and can altogether skip buying food from restaurants when on the road. Your leftovers can also be easily recycled for future meals.  
Large and compartmentalized cooler bags tailor-made for long trips will cost you more than smaller models. Similarly, a cooler with freezing capabilities will be more expensive than one that can only reach normal refrigerator conditions. High-end coolers offer considerable returns on investment because of their longevity and performance.
Final Thoughts
Before finalizing your travel plans, make sure your cooler bag has the necessary features to accommodate your travel needs. Compartmentalization, storage, and portability all make a difference. You can also look for online recommendations if you're having a hard time making up your mind.