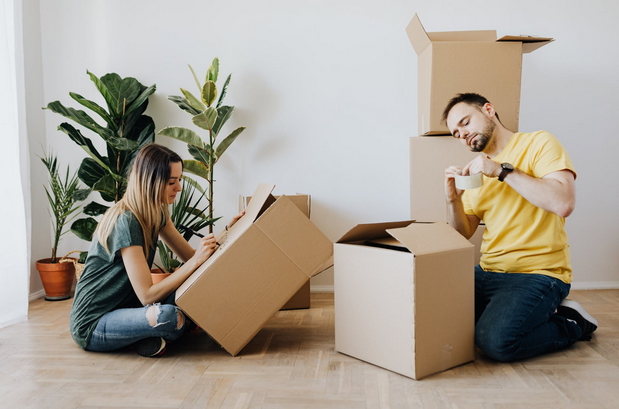 Moving to a new house, apartment, or condo is an exciting and exhilarating experience, on the whole. But sometimes things can get tiring and exhausting. 
From planning the actual move to finding the best
removalists in Sunshine Coast
and settling in your new property, moving entails a lot of tasks. With so much on your plate, it's easy to feel lost and overwhelmed. But you don't have to worry.
Planning is key. If you give yourself enough time to prepare for the move, execution can be taken care of. 
That said, in this post, we will discuss smart relocation tips that will save you the hassle.

First Things First, Set A Moving Date And Time
There is no point planning for the move when you don't have any idea when it's actually going to happen. So, before anything else, set an estimate moving time and date, and start preparing accordingly.
This will give you an estimate of how much time you have to tick off all the things on your checklist. 
Declutter
Nobody likes clutter. Especially when moving house.
And while it may seem difficult to get rid of the things that are of high sentimental value to you, it is necessary if you want to reduce the burden on your shoulders. You don't want to grab useless stuff from one place to another.
Dispose of everything that you no longer need/ use. Moving house is moving life. And decluttering is good for a fresh start.
Separate the discarded items into three piles.
Donate - Go to a shelter or old age home and donate things that can benefit someone else.
Throw - Throw away all the junk items into bins.
Sell - Host a yard sale to sell electronics/ furniture and earn some quick cash.
Hire Local Movers
Book the services of a reliable moving company in advance. You don't want to wait until the last minute to know that all the moving companies have a tight schedule.
So, ask friends and family for recommendations. Moreover, search the web for "moving and storage companies in your area". Once you shortlist the top ones, interview them, and hire the one that fits your bill and requirements.
TIP - When looking for a moving company, make sure they offer reliable services of storage in Sunshine Coast too. 
Book Enough Time Off Work
The final days before the move and first few days after the move will be very hectic. From packing the boxes to unpacking them and arranging the furniture, you will have a lot of things to do. So inform your employer and book some time off work. 
And while you may think that you can manage it all, it will be best if you take some time off to settle in. 
Change Your Address And Get Connected
There are a lot of things you will have to look after the relocation is done. But if you take care of some of them before the move, settling in can become easier. 
So, inform your bank, doctors, postal services, credit card issuers, utility and service providers about the move and get your address updated. 
Moreover, take some time out to find reliable service providers in your new locality and get the TV, Wifi, and gas connection installed in advance.
Final Thoughts
This is the start of a new chapter in your life, which is both exciting and daunting at the same time. But if you plan properly and hire the right people for help, you can easily mitigate all the undesirable issues.
To help you with the same, in this post, we discussed some
smart relocation tips
.