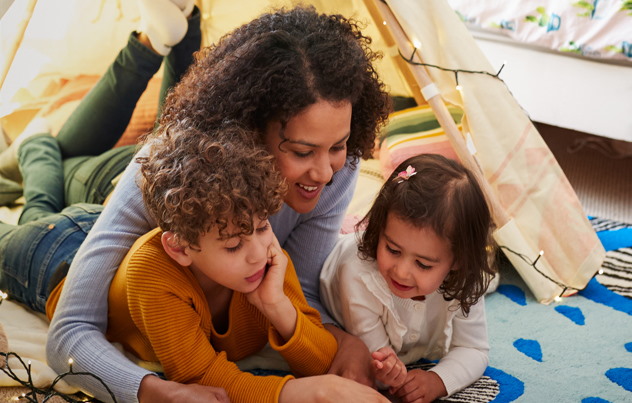 Switch to an ethical Super fund    

It's nice to feel assured that as you work through life savings are building to support your choice of retirement lifestyle. But it's nicer still when a well performing Super fund is being used to make ethical decisions when it comes to the environment.    

While some super funds invest in industries like fossil fuel production, coal mining, tobacco and gambling, or forest logging, today there is increasing pressure being placed on Super funds to be transparent about what they're using your money for.     

Ethical Super funds invest in renewable, clean energy projects like wind farms, recycling and waste management, companies that do not test on animals and clean, efficient transport like electric cars. Some also conduct what are known as 'positive screens' which involves actively searching for companies that are having a beneficial impact on society or the environment as a whole. A list of companies offering ethical super funds can be viewed here.    

Eat more sustainable foods     

No, we're not talking full-blown veganism, unless you're ready for that level of commitment. The great news is you can help out the planet by simply cutting down on foods that are harmful to our planet. As a bonus, plant based diets are also proven to increase one's general wellbeing and performance, as reflected in Venus Williams' uptake of a vegan diet to improve athletic performance and Arnold Schwarzenegger's dramatic move to a plant based diet.    

Foods worst for the environment include sugar, chocolate (sorry!), coffee, industrial meat (this is the absolute worst for our planet - beef and lamb in particular), soybeans, bottled mineral water, salmon, and other popular cereals.     

We realise that giving up chocolate and coffee can be a bridge too far, so try sourcing ethically cultivated consumables or try cutting back on certain foods, rather than abstaining completely. For instance, everyday meat eaters might try to make it an 'every second night' treat. Coffee drinkers might skip the midday coffee.    

Switch to a green energy provider    

These days, switching energy providers is as simple as picking up your smartphone. The hard part can be deciding which one to choose! More energy providers are taking a stance against fossil fuels and working hard toward creating a cleaner, greener Australia, or at least gesturing in that direction. So, where to start?    

Find a provider who offers a 100% GreenPower accredited renewable energy plan. In simple terms, these plans support renewable energy generators to build more renewable infrastructure, giving you a guaranteed zero carbon footprint through your home energy use.     

While most mainstream energy retailers offer the option of converting your current energy plan to 100% GreenPower for an added cost, another option (which is usually more convenient) is to engage directly with a renewable energy provider. This way, you can be sure your monthly bills are supporting the creation of renewable energy infrastructure.     

One example of a renewable energy provider is Tango Energy, which is owned by wholesale renewable energy producer Pacific Hydro Australia, so you can be sure clean, green energy is powering your house or business. An added sweet bonus is that you'll possibly save some coin by switching over, too.     

Drive less     

Depending on where you live, it's getting easier to live without a car. Most metropolitan cities have an array of transport options like trams, buses, trains or, if public transport doesn't float your ferry, carpool with a family member or friend to reduce your carbon footprint. Another option is cycling, which is a great way to get around with literally zero impact on our planet.     

Another factor to take into consideration is the effect COVID-19 has had on our lifestyles (and 'workstyles'). With so many companies worldwide making the shift to either completely working from home, or working from home for the majority of the week, it may be time to ask yourself: do you still really need to own a car?     

Buy ethical beauty and fashion     

A staggering 80.1 million tons of waste in 2017 was made up of packaging and materials, most of which came from beauty products. Thankfully, many makeup brands across both 'drugstore' and 'high end' ends of the spectrum have begun producing more vegan and sustainable products at an affordable price.     

The most detrimental way cosmetic brands are harming our planet comes down to their packaging system. Even if the makeup product itself consists of natural ingredients, and produced without harming animals, more often that not, an exorbitant amount of plastic is used in the final stages of production. According to National Geographic, the amount of plastic packaging on products from the US has increased by over 120 times since 1960 - which around 70% of ends up in landfills. But plenty of cosmetic brands across the world are changing the way they produce and pack their products - an added bonus being that sustainable products are usually nicer for your skin, too.    

Similarly, more and more fashion labels are taking a stand against "fast fashion" which has a high impact on the environment, and instead prioritising ethical practices. Global labels are creating their new lines using eco-friendly materials like hemp, soy silk/cashmere, organic cotton and linen. Or, of course, recycled materials!