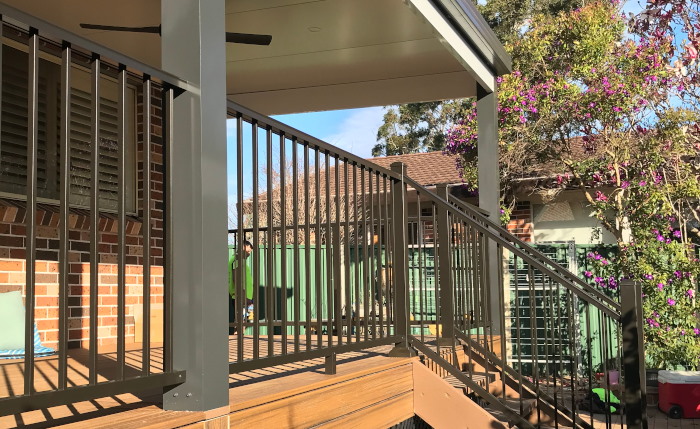 Aside from increasing the safety of your household, railings also significantly improve the aesthetic appeal of your home. Choosing the right material for your railings can be a challenging task, considering the wide variety of materials available in the market. However, Aluminum railings have gained popularity over the past few decades because of their strength, durability, and reliability.
Let us take a look at the benefits of using an Aluminum deck railing.
Strength
Aluminum is a lightweight metal with exceptional strength. The use of Aluminum in railings ensures maximum strength and safety even in the harshest weather conditions. Aluminum is naturally resistant to the effects of UV rays and moisture due to rain and snow. It makes Aluminum railings perfect for outdoor use, especially in areas with harsh weather conditions.
Durability
Aluminum develops an oxide coating on its surface when exposed to conditions like rain and snow. The coating protects it from all kinds of rust and corrosion, both of which are the biggest cause of structural compromise in a metallic structure. The anti-rust and anti-corrosion nature of Aluminum makes it a highly durable option for deck railings.
Ease of Installation
Aluminum railings commonly come in the form of kits that require little effort to install and can be installed without professional help. The lightweight nature and malleability of the metal ensure that the railings can be cut according to your requirements, and no specialized tools are required other than a miter saw.
Versatility
Due to the malleability and lightweight nature of the metal, Aluminum railings are available in a wide range of color and style options. It is easy to find your choice of railings to match the design and aesthetic outlook of your property. Also, Aluminum can be conveniently shaped into non-linear designs, something which cannot be done easily with wood or concrete.
Affordability
Although the upfront cost of Aluminum railings may be higher when compared to other materials, the overall cost of ownership is minuscule because Aluminum does not require a lot of upkeep or maintenance. The powder-coated Aluminum railings, at most, require occasional cleaning. Unlike wooden railings, there are no costs of regular maintenance procedures like painting, polishing, staining, etc.
Environment Friendly
When compared to some of the other railing material options like wood, Aluminum is more eco-friendly. Old Aluminum can easily be recycled and melted for reuse and does not put an excessive burden on the environment, using minimum amounts of energy for repurposing.
Safety & Stability
Aluminum deck railings and balustrades are stable and not prone to rattling like other alloy and wrought iron railings. These railings are safe for the elderly and children at your home and ensure protection at decks and staircases.