Written by

NewsServices.com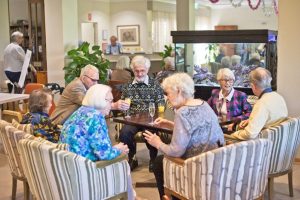 As medicine advances, people are finding themselves living longer and more fruitful lives. Over the next two decades, the aging population will see such growth that they will outnumber children for the first time in history. Yet, while lifespans are increasing, lives are becoming more complicated.
For those reasons, many Americans will find themselves in their golden years facing complex legal issues.
If you or a loved one are overwhelmed with labyrinthian legal issues, an elder law attorney can help. Continue reading for more information on what elder law attorneys do and how to tell if you need one.
What Does an Elder Law Attorney Do?


An elder law attorney specializes in the numerous legal issues that confront older people and their families. In addition, an elder care lawyer is equipped to assist with a broad range of issues with compassion and care.
What Is Elder Law?
Healthcare issues such as preparing for long-term care, or applying for benefits, fall under the umbrella of elder law. Elder law also includes client education of their rights, such as with nursing home residents. Then, an elder law lawyer works to ensure those rights are protected.
As we age, our goals change accordingly. This is why estate and legacy planning are other essential focuses of elder care law.
However, an elder law attorney is much more than that. They are often their clients' staunchest protectors from potential abuse and advocate for them if anything is amiss.
How Are Elder Law Services Billed?
Services are billed according to their specific type. For example, one-time services a lawyer might provide, such as drafting a will or signing legal documents, are often charged as a flat fee.
Otherwise, an elder care lawyer usually offers services at a pre-set hourly rate.
When to See an Elder Law Attorney
Suppose you suspect that your parent or relative is a victim of financial exploitation or is being abused or neglected at the hands of caregivers. In that case, you need an elder abuse attorney. There are seven types of elder abuse as outlined by the APA (American Psychological Association). These include sexual, emotional, or physical abuse and abandonment of a senior.
Elder abuse attorneys are a type of elder law lawyer well-versed in elder abuse laws and may specialize in different kinds of elder abuse.
Apart from that, if you or a loved one are navigating the Medicare system or need help applying for benefits, it may be time to hire an elder law attorney.
Finding an Elder Law Attorney
Not all elder law lawyers participate in all aspects of elder law. So when it's time to choose an elder law attorney, you should compile a list of questions to ask at your first consultation with an elder law firm. This will help you see if a particular lawyer will be able to address your unique needs.
Depending on your situation, you may want to find a lawyer who is certified in elder law, estate planning, or conservatorship. For certification, a lawyer will often have to obtain continuing education credits. This allows them to offer more in-depth counsel in those legal areas.
After a well-lived life, our aging shouldn't carry legal complications. But, unfortunately, it often does. Thankfully, elder law attorneys are here to help.
If you enjoyed this article, visit our news section for more informative reads.