Written by

NewsServices.com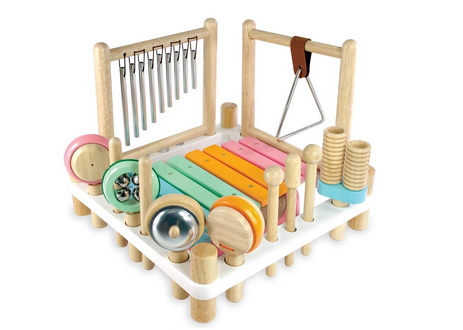 Children will always learn better with development aids which include some free items at home and toys. Children get creative when they get hold of an object. At times, they won't care about the object's intended purpose; they use it the way they deem fit; that's what you would call creativity and the ability to solve problems. Children learn a lot when they use toys and other developmental aids in their daily activities. However, you must ensure that these toys and other learning aids attain specific standards.
UNICEF is supporting a program that promotes play as an essential strategy for learning.
Eco-friendly toys
Eco-friendly toys ensure safety to the children, their parents, and the environment as well. The manufacturers make the eco-toys from friendly materials and may serve as a good starting point for training children about sustainable practices. Eco-friendly toys designs are sustainable. The toys, once worn out are recyclable, and thus helps promote green space. The eco-friendly toys are part of a solution to landfills that are not recyclable.
Age Appropriate Toys
To determine whether a toy is age-appropriate, you will have to consider factors such as size, weight, ease of use, texture, safe edges, and relevance.
Tiny toys may choke young children who typically tend to put items in the mouth. On the other hand, some toys may be proportionally bigger for younger children. Therefore consider the perfect toy size for your child. It's also essential to match the level of brain engagement with the use of the toy. Age-appropriate toys also enhance child safety. You can ask for guidance from the sellers of children toys.
Toys That Encourages Creativity
Toys which challenge your child in some way will help you to think critically and hence increase creativity. Plain toys do not engage your child, and that's why children will always break down most of their toys and later try to rebuild them back. Building blocks such as ones for creating vehicle toys can be an excellent example of challenging toys that enhance your child's creativity.
Toys That Promote Physical Activity
Physical play enhances fundamental movement skills, which are essential for the development of a child.
Benefits of physical activities include
It enhances movement, balance, and coordination necessary during child growth.

It promotes a healthy heart, strong muscles, and bones.

It helps manage the weight of your child.
Multi-Sensory Toys
It's essential to consider toys that engage your child in various ways. You can have a toy that produces appropriate sounds, responds to touch, and lights up. Such toys help children with special needs by providing different types of stimulation. The toys will also keep children engaged for long without getting bored.
Conclusion
Children can learn and acquire different skills through observing and doing. Hence it's essential to provide various learning and developmental aids to your children to help them grow mentally, physically, spiritually, emotionally, and socially. However, choose toys that will benefit your child without causing harm, such as eco-friendly toys. Let your child play as they learn.