Written by

Tess Sanders Lazarus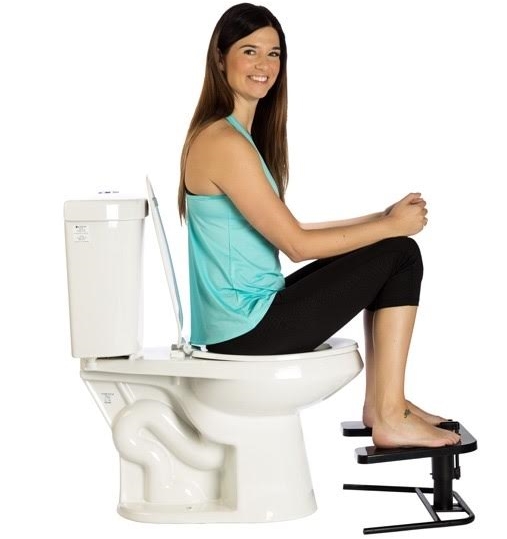 According to world renowned urogynaecologist, Professor Ajay Rane OAM and inventor of the adjustable toilet stool, Duneze (pronounced DONE-EAZY), his revolutionary 'Two Week Poop Challenge' will change the lives of Australians across the country.
"The Two Week Poop Challenge is designed to encourage all Australians to elevate their knees while going to the toilet to experience the ergonomic benefits of pooping with your knees up," Dr Rane said today.
"I am calling on all Aussies to take part in my Two Week Poop Challenge.   All you need to do is poo with your knees up for two weeks.
"Pooping with your knees up creates the ideal 'evacuation angle' internally.  This means you push less, evacuate faster and reduce the risk of problems developing such as haemorrhoids. 
"Many people who poop with their knees up, feel lighter, healthier, fresher and more comfortable – usually within a period of two weeks.    This is why I have created the challenge over two weeks – to help people experience the positive benefits of pooping with their knees up.
"There are many ways to poop with your knees up.   Eastern countries tend to squat however many people across the world use toilet stools to create the same type of angle when defacating.
"I have created Duneze, a height adjustable toilet stool to help people keep their knees up while going to the toilet.     I developed  the now patented design after undertaking extensive research at the James Cook University.
"I actually undertook my PhD studies at James Cook University focusing on bowel movement. I grew up in India so this was very personal for me, my research interest is in bladder and bowel physiology in a bid to help solve pelvic health issues across the world.
"The research is clear and it is just not good for our bowels if we do not bring our knees up to create the optimum evacuation angle. 
"Duneze was designed to help battle health issues like constipation, haemorrhoids, pelvic health issues and colon issues.
"These are issues that can arise from extended use of the traditional western toilet.   
"Basically, the human body prefers the knees up approach when pooing.   This creates the ideal evacuation angle and helps the body to move poop through and out of the body easier.
"There is nothing better than a good old 'knees up', just ask your rectum.
"The height of Duneze is adjustable, ensuring that all family members can use it comfortably at home.
"To get involved in the Two Week Poop Challenge, all you have to do is get yourself a toilet stool and start pooping with your knees up.
"I have created a special purchase code 'KneesUp' to reduce the cost of Duneze to help people who want to purchase an adjustable stool to take part in the challenge.   Everyone that purchases a Duneze toilet stool using the code will go in the draw to win a $200 Myer voucher."
At the online checkout on www.duneze.com.au, simply input the voucher code:   KneesUp