Written by

Tess Sanders Lazarus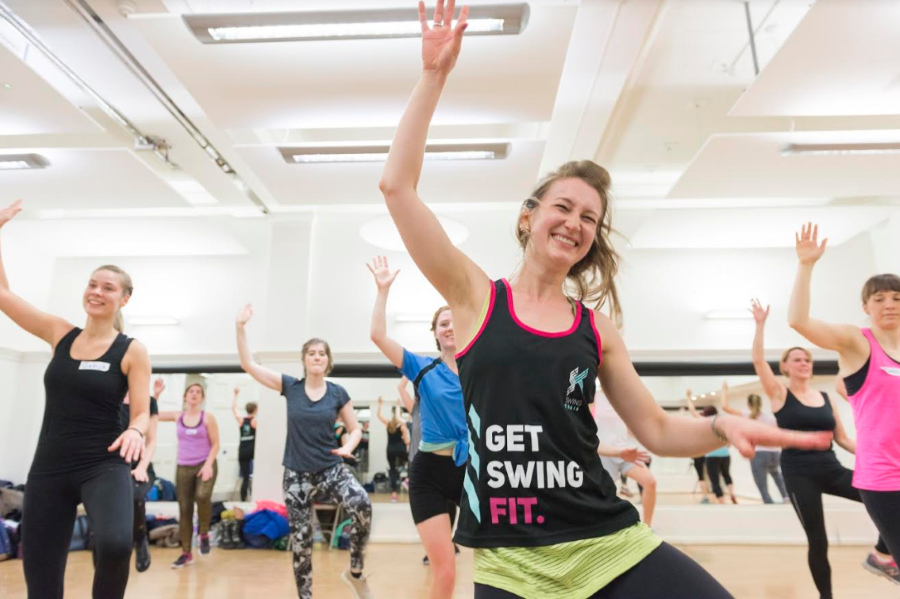 Scott Cupit, well-known Australian  entrepreneur has launched SwingTrain in Australia which combines swing dancing with a vigorous, high-intensity, dance cardio exercise program, perfect for anyone interested keeping fit in a fun way.  SwingTrain was inspired by the global swing dance group Swing Patrol.  With many people all over the world currently enjoying swing dancing, SwingTrain mixes  this with swing moves and music to bring a whole new fitness trend to Australia.
SwingTrain is tipped to help the everyday Australian lose up to 500 calories in just one hour.  The exercise regime is entertaining and interactive with the first-rate instructors leading participants through a series of fun, flowing moves and interactive choreography guaranteed to provide sweat and smiles.  It provides a joyful mix of some of the classic dance moves like the Charleston, Swing, Gospel, Electro Swing and Hot Jazz – delivering a brand new exciting fitness trend here in Australia that is already taking off across the country.
 "Some people love the gym and some people really don't and those that don't are the people that are going to fall in love with SwingTrain sessions.  All sessions provide a total body workout with emphasis on legs, arms and core," Mr Cupit said earlier today.
"In the United Kingdom, swing dancing has really taken off with many people enjoying lessons with their partners or even just for fun on their weekends.
"This got me thinking, dance is probably some of the most physically exerting exercise we could ever do so why not utilise these fantastic swing moves to get people fit?
"We don't want to scare anyone off, it is for all fitness levels and it's just about having a fun time while exercising. Many participants have no idea quite how much exercise they are doing until we explain that you can burn up to 500 calories in just one session.
"SwingTrain takes some of the individual dance steps of traditional swing and turns them into choreographed routines for anybody to follow along to.
"Everyday Australians love to be active and are looking for new and interesting ways to do this – without going to a gym.
"SwingTrain is delivering just that – an opportunity for absolutely anybody to jump in, learn some moves and even really sweat.
"It's a great activity to do with friends and family and encouraging anyone to do it with you, even just a few times a week could replace your weekly dreaded trip to the gym.
"We are also offering the opportunity for anyone interested in dance and fitness to become an Accredited SwingTrainer.    SwingTrainers will effectively run their own business as franchisees delivering SwingTrain classes in their local area.
"SwingTrain is a fantastic way to help anyone from, university students, to stay-at-home mums – to existing fitness and dance businesses to earn some extra income delivering SwingTrain classes, keep fit and maybe make some new friends.
"We are already getting plenty of global attention.   Red Bull has voted us one of the top ten fitness things to do in the UK.    It would be great to see SwingTrain achieve the same rating in Australia.
"Information about getting involved with SwingTrain and our training sessions which are being held across Australia over the next few months can be found at www.swingtrain.com."