Written by

Tess Sanders Lazarus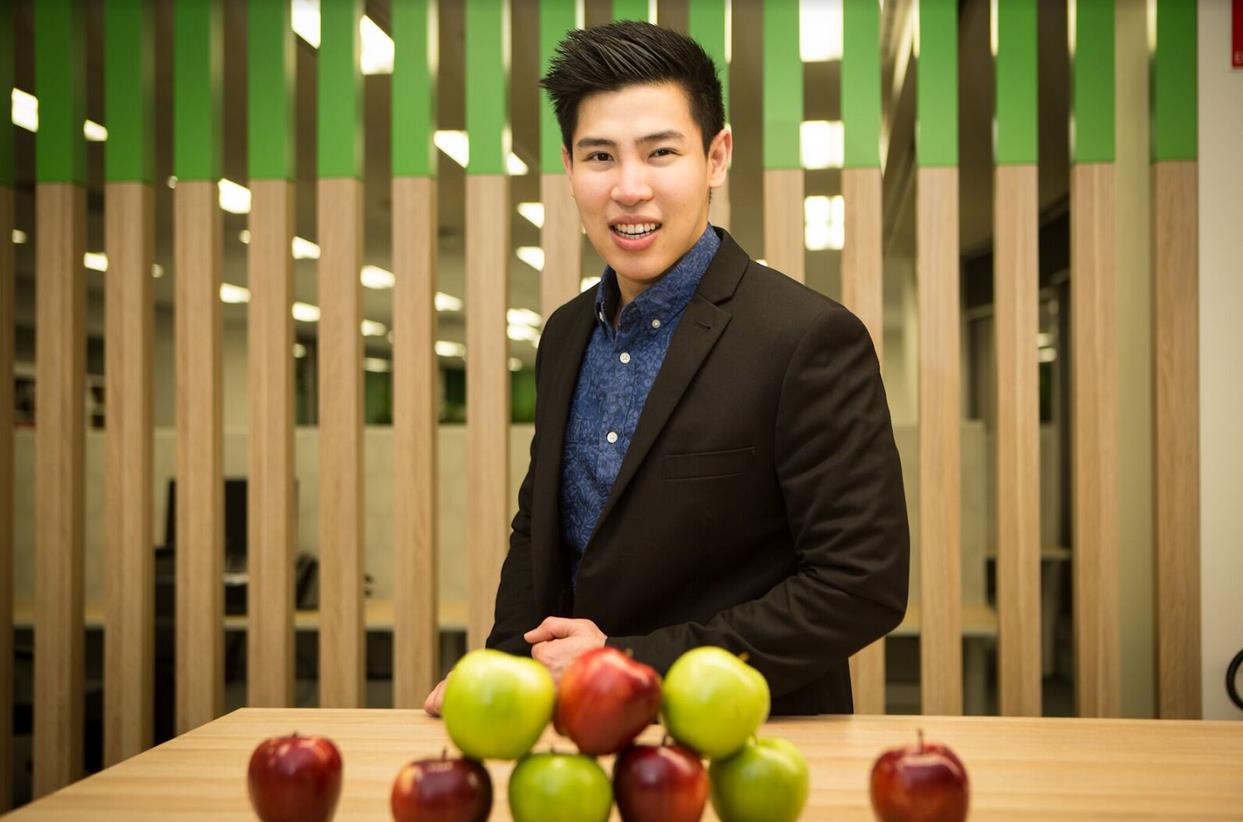 According to world leading health and wellness expert and antioxidant scientist, Dr Vincent, antioxidants are one of the most important things we should be consuming.
"There are a lot of buzz words around and a continuing stream of health and wellness trends and diets, so much so, that unfortunately people are tuning out to what's really important when it comes to health and wellbeing," Dr Vincent said today. 
"The other issue is that large multinational companies pay a lot of money to bombard consumers with content about their products and their claims. 
"All of this means things such as antioxidants don't get the air time they deserve. 
"We age and get sick because our cells become damaged and compromised.    When oxygen is metabolised in our body, known as oxidation, it creates unstable molecules also known as free radicals.  These move through our body damaging our cells as well as DNA. 
"Most of us can cope with some free radicals however when there are too many in our body, a lot of damage is done and this directly leads to serious diseases including cancer, liver disease, arthritis, Parkinson's, Alzheimer's disease, and heart disease among others. 
"Our lifestyle directly contributes to the build up of free radicals, ie, stress, smoking, alcohol, sunlight, pollution, lack of sleep, poor quality food.
"Antioxidants move through the body, mopping up free radicals and neutralising them which effectively reduces the damage caused by oxidation. 
"We can increase the number of antioxidants in our body through diet however additional support through products such as activated phenolics is also a good approach."
Antioxidants are found in certain foods.  These include nutrient antioxidants and non nutrient antioxidants such as the phytochemicals in plants.    Significant research shows that increasing consumption of good foods rich in antioxidants helps to reduce the likelihood of becoming ill with certain diseases.   Men who eat lots of tomatoes, which contain the antioxidant lycopene, may be less likely to develop prostate cancer.  People who eat a lot of spinach and corn,which contains the antioxidant lutein, may be less likely to develop sight issues.  Low rates of heart disease in Japan can be linked to green tea which contains flavonoids. 
Plant foods are rich sources of antioxidants. They are most abundant in fruits and vegetables, as well as other foods including nuts, wholegrains and some meats, poultry and fish.

Good sources of specific antioxidants include:
allium sulphur compounds– leeks, onions and garlic
anthocyanins– eggplant, grapes and berries
beta-carotene– pumpkin, mangoes, apricots, carrots, spinach and parsley
catechins– red wine and tea
copper– seafood, lean meat, milk and nuts
cryptoxanthins– red capsicum, pumpkin and mangoes
flavonoids– tea, green tea, citrus fruits, red wine, onion and apples
indoles– cruciferous vegetables such as broccoli, cabbage and cauliflower
isoflavonoids– soybeans, tofu, lentils, peas and milk
lignans– sesame seeds, bran, whole grains and vegetables
lutein– green, leafy vegetables like spinach, and corn
lycopene– tomatoes, pink grapefruit and watermelon
manganese – seafood, lean meat, milk and nuts
polyphenols– thyme and oregano
selenium– seafood, offal, lean meat and whole grains
vitamin A– liver, sweet potatoes, carrots, milk, and egg yolks
vitamin C– oranges, blackcurrants, kiwifruit, mangoes, broccoli, spinach, capsicum and strawberries
vitamin E– vegetable oils (such as wheatgerm oil), avocados, nuts, seeds and whole grains
zinc– seafood, lean meat, milk and nuts
zoochemicals– red meat, offal and fish. Also derived from the plants that animals eat
A lot of supplements provide limited benefit because they are manufactured and by the time the product reaches the consumer, its active ingredients are dead.  While the product may include ingredients, which while live, offered benefit, the process of production and packaging tends to kill off any benefits.
"Our lives are busy and we consume a lot of things that damage our cells.  Often eating good foods alone is not enough to support our body fully, which is why supplements are worth considering," Dr Vincent added.
"The question is what supplements.   Activated phenolics, which I created in using a technology I developed during my PhD research are antioxidants which have been extracted from Australian apples using only water and then packaged in powder and tablet form.   The product enables you to consume the most potent form of antioxidants in a manner so that your body will be able to absorb 97% of the product.    It is important to support your body as best you can through diet, supplements, rest, minimal fast food, cutting out smoking and reducing your alcohol intake. 
"Antioxidants are vitally important in helping to keep us well and healthy.  We should be doing all we can to increase our intake of foods high in antioxidants and making sure that we support our body with additional supplements such as activated phenolics."