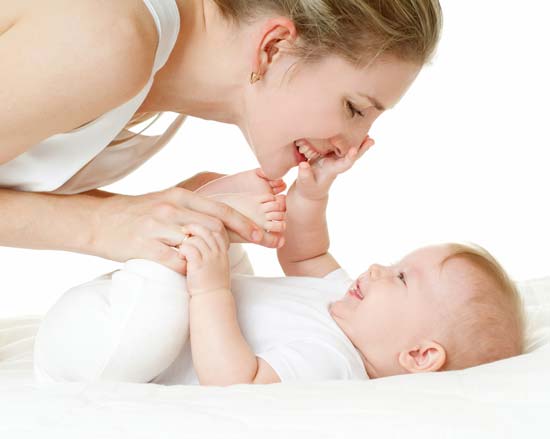 Regardless of how well the soon-to-be parents think they've prepared, welcoming a new baby into the family is always a challenge. There are so many aspects of parenthood that new parents tend to overlook and that catch them off-guard. Things such as diapers, food and other baby needs are often taken care of but, for some reason, parents neglect their own health. Furthermore, when we talk about mental health, we usually focus on the wellbeing of new mothers and disregard how the fathers are feeling. The truth is that they also feel the baby blues and this is an issue that needs to be discussed more often. To learn more, keep on reading.


How to recognize a problem?
Most expecting parents will do their best to properly prepare for the arrival of their newborn. They will either consult with their own parents and friends who have kids or read as many parenting books as possible. However, no matter how much they prepare, certain things can still surprise new parents. Unexpected money issues, losing their job, having difficulties adjusting to the new role – all of these can play a big role in how a parent is feeling. What we tend to neglect here is that, although the woman was carrying the baby for nine months, these worries are also affecting men.
It is important to keep in mind that providing men with mental health resources is vital as there are many conditions that also affect new dads. For instance, we hear about how common postnatal depression is among new mothers but it also appears among new dads. The same goes for anxiety which develops even before the baby is born. In order to be able to act on time, it's essential to understand when one is experiencing a more severe illness and when they are simply feeling down.


Dealing with depression
While it seems odd, according to scientific research, paternal postnatal depression (PPND) really exists. Just like mothers experience hormonal fluctuations, so do new fathers. Studies have shown that their estrogen levels go up while testosterone decreases. Adding a lack of sleep to these changes can lead men to developing postpartum depression. Furthermore, a history of the disease, instability in the relationship, premature birth or a generally stressful life situations can all result in PPND. Also, depression tends to develop among men whose partner is also depressed.
As we said, it's important to understand when this illness is becoming more severe. There is the baby blues which gets everyone down due to lack of sleep and social isolation; however, with some sleep, talking to friends and working out, this is easily alleviated. In case these symptoms don't stop after two or three weeks, the dad might be experiencing depression. Even though men are not quick to admit they need help, they should still talk to a doctor if they start feeling worthless, sad, irritable, angry or they lose interest in things that usually bring them joy and turn to risky behaviors like drugs and gambling. Shortness of breath and heart palpitations are a definite sign that help is necessary.


Affected by anxiety
In addition to depression, a lot of new fathers are affected by anxiety. Parenthood is a completely new experience and it's only normal to feel scared and not properly prepared. However, if these feelings start affecting the way a person functions on a day-to-day basis, certain steps should be taken. Also, similarly to what we said before, it's normal to feel nervous in certain situations but if this feeling lasts for over three weeks, it's time to talk to a professional.
Unfortunately, there are many reasons why a new dad might be feeling anxious. During the preparations for the baby's arrival, they might be stressing about the financial situation and considering taking another job to be able to provide for their family. Perhaps there are some unfortunate complications during the pregnancy that they can't do anything about and this makes them panic about the health of both their partner and their baby. So, other than talking to a specialist, new dads can try and remove stressors that make them feel irritable or anxious and see whether they feel better.
As you can see, both new moms and dads can experience certain mental health issues during and after the pregnancy. Knowing about them and how to deal with them can literally save lives, so stay informed.